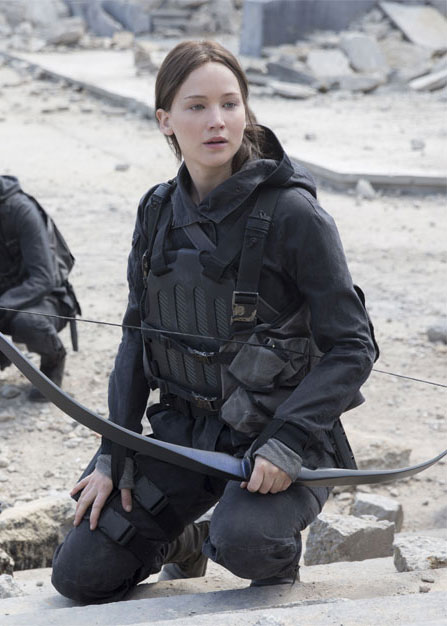 With only one new wide release this weekend, last weekend's top movie – The Hunger Games: Mockingjay – Part 2 – didn't have much competition and was able to retain the top spot.
Starring Jennifer Lawrence, Josh Hutcherson and Liam Hemsworth, the final Hunger Games installment remained at No. 1 in its third weekend, taking in $18.9 million. Most fans who enjoyed the earlier three movies loved this one as well. Tribute.ca users rated it 3.5 stars.
Making its debut at the box office above expectations in second place was the new Christmas horror movie Krampus, which made $16.3 million. It tells the story of a boy who no longer believes in Christmas, so instead of a visit from Santa, he gets a visit from a demonic force of ancient evil intent on punishing non-believers. Tribute users rated it 3 stars.
Dropping one spot to third this weekend, the animated Disney/Pixar flick The Good Dinosaur also earned an estimated $15.3 million in its second weekend. Tribute.ca users are giving it mostly positive reviews, with a 3.7 star rating.
Dropping a spot from third to fourth was Creed, a Rocky spin-off featuring Michael B. Jordan as Adonis Creed, the son of one of Rocky's former opponents. The movie took in an additional $15 million and received 4.2 stars from Tribute.ca users.
Rounding out the top five was the latest James Bond movie, Spectre, starring Daniel Craig, which earned $5.5 million in its fifth week at the box office. Still enjoying an impressive run, this movie gets a 4 star rating from Tribute.ca users. ~Alexandra Heilbron