The Huntsman: Winter's War – Blu-ray/DVD review
By Tribute on August 23, 2016 | 3 Comments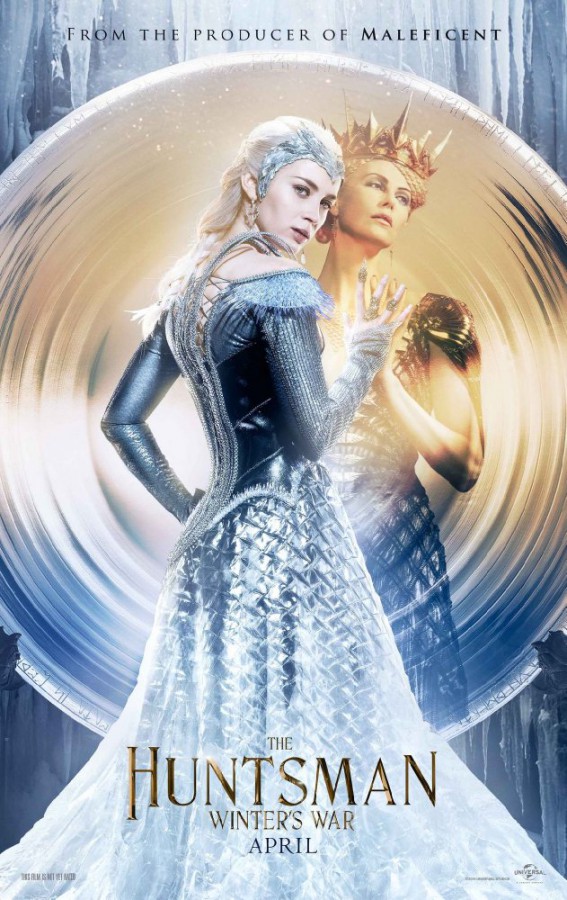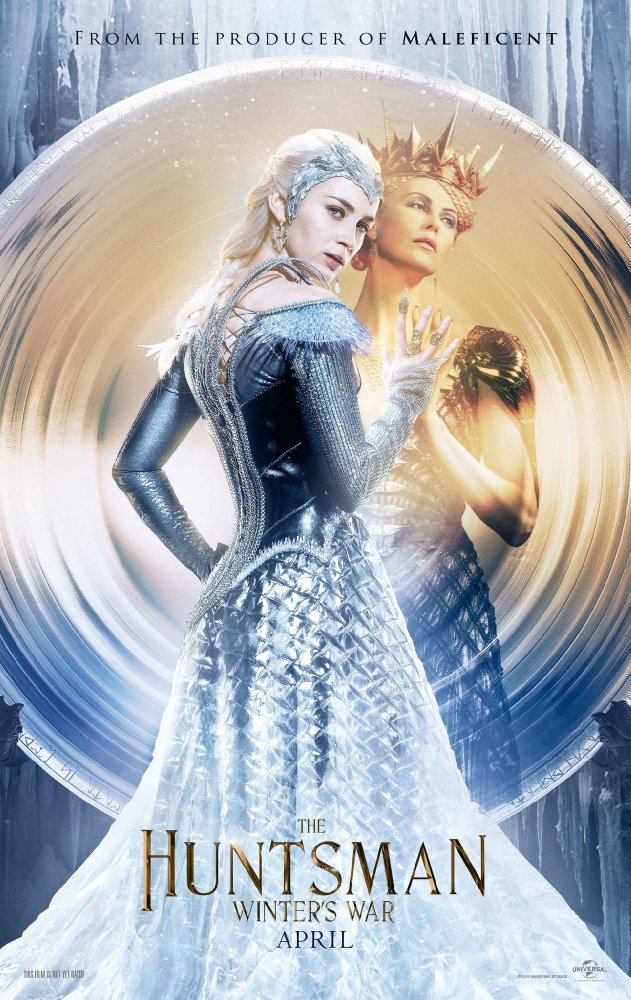 In a time when a stand-alone film is as scarce as a talking mirror, we've been granted another sequel — the second installment of the Snow White and The Huntsman franchise. But, this time around, for reasons that are fairly easy to speculate, they've dropped the Snow White, and titled it The Huntsman: Winter's War. With a missing lead star and a mixed-up story line, I went into this fantasy follow-up thinking it would be mildly terrible. It wasn't. It was actually pretty good.
Directed by Cedric Nicolas-Troyan, The Huntsman is both a sequel and a prequel. It sounds confusing, so I'm going to try to keep this as simple as possible.
Liam Neeson narrates our initial transportation to the past, long before Snow White, where we learn that the evil sorceress Queen Ravenna (Charlize Theron) has — surprise! — a little sister named Freya (Emily Blunt). Initially gentle and sweet, Freya's long-dormant ice power is unlocked by an unspeakable tragedy. Through her grief and rage, Freya becomes the vicious Ice Queen of the North, where she kidnaps droves of children and trains them to become soldiers, or, as she calls them, her "huntsmen."
One such huntsman is — you guessed it — Eric (Chris Hemsworth). But he's not just Freya's lackey — as with all dashing protagonists, his real motivation is a girl. This is where we meet Sara (Jessica Chastain), another precocious war child who breaks all the rules and steals Eric's heart. To give a little context, Sara was previously mentioned in Snow White and the Huntsman, but only as Eric's "dead wife." Through this installment's time warp, we discover how exactly her death came to pass.
Seven years later, after the events of Snow White, Ravenna is long gone, but her mystical mirror still remains. Now it's up to the still-grieving Eric to take the mirror to Sanctuary, where its sinister power can be hidden away forever. Eric begrudgingly accepts the help of two dwarfs, Nion (Nick Frost) and Gryff (Rob Brydon), to locate and transport the mirror. Along their journey, they meet new and old friends, and soon realize their task won't be so easy.
So, as you can already tell, this flick's not simple. There's a lot of explanation, exposition, and a whole lot of back story. But before we get to the nitty gritty, let me just first point out how gorgeous this movie is. The Huntsman is a feast for the eyes (and not just because of the inhumanly attractive cast). From the ornate costumes (designed by Colleen Atwood) to the expansive production design (helmed by Dominic Watkins), it's clear there was some major talent put behind this very ambitious project.
Alright, onto the fun stuff — the players. In my humble experience as a film reviewer, I've always found myself drawn to the secondary cast, and The Huntsman is no exception to this. My absolute favorite characters were the half-brother dwarfs Nion and Gryff. These pair of lovable cranks simply had the best lines of the movie, and Nick Frost and Rob Brydon (two wildly talented British actors) delivered them with the perfect amount of wit, charm, and glibness. Then there's the mouthy lady dwarf Bromwyn (played by Sheridan Smith), the only female character who showcased a sense of fun and play. (Quick shout out to the stellar visual effects — you'd never know that none of these actors aren't actually little people).
If only we could've stayed in the Enchanted Forest with Eric and the dwarfs. Their scenes offered so much great banter, action, and chemistry (I won't say between who). But all good things must come to an end, and, unfortunately, every movie needs a climax. This is where the story loses a bit of momentum, when it all gets a little too serious, and far too much drama is packed into the final act.
But as they say, it's not always about the destination. Fortunately, the talented cast, incredible action sequences, and the stunning visuals made for one hell of a journey. The Huntsman probably wasn't the most necessary of prequels/sequels (are any of them anymore?), but it's one that I enjoyed a whole lot more than I ever thought I would.
Bonus Features include Deleted Scenes with Commentary, Gag Reel, Love Conquers All – A Behind the Scenes with the Cast, and Director's Commentary.
Blu-ray Exclusives include Two Queens and Two Warriors, Meet the Dwarfs, and Magic All Around — A Look at the Visual Effects.
Have you seen The Huntsman: Winter's War? Care to share your two cents? Well, click here.
---
---
---
---
Similar Articles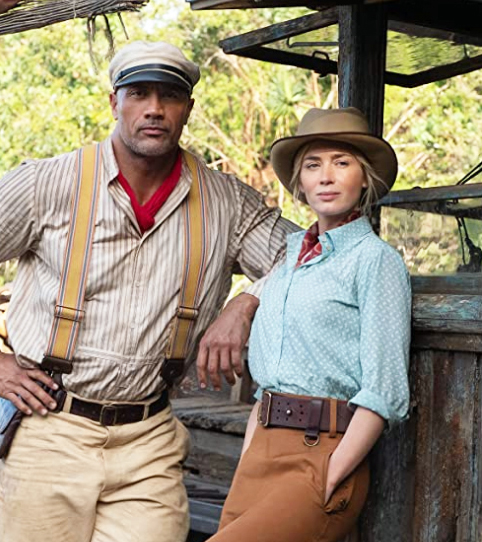 July 29, 2021 | Leave a Comment
Jungle Cruise starring Emily Blunt and Dwayne Johnson is an action film loosely based on the Disney theme park ride. Read our review of this fun film!
---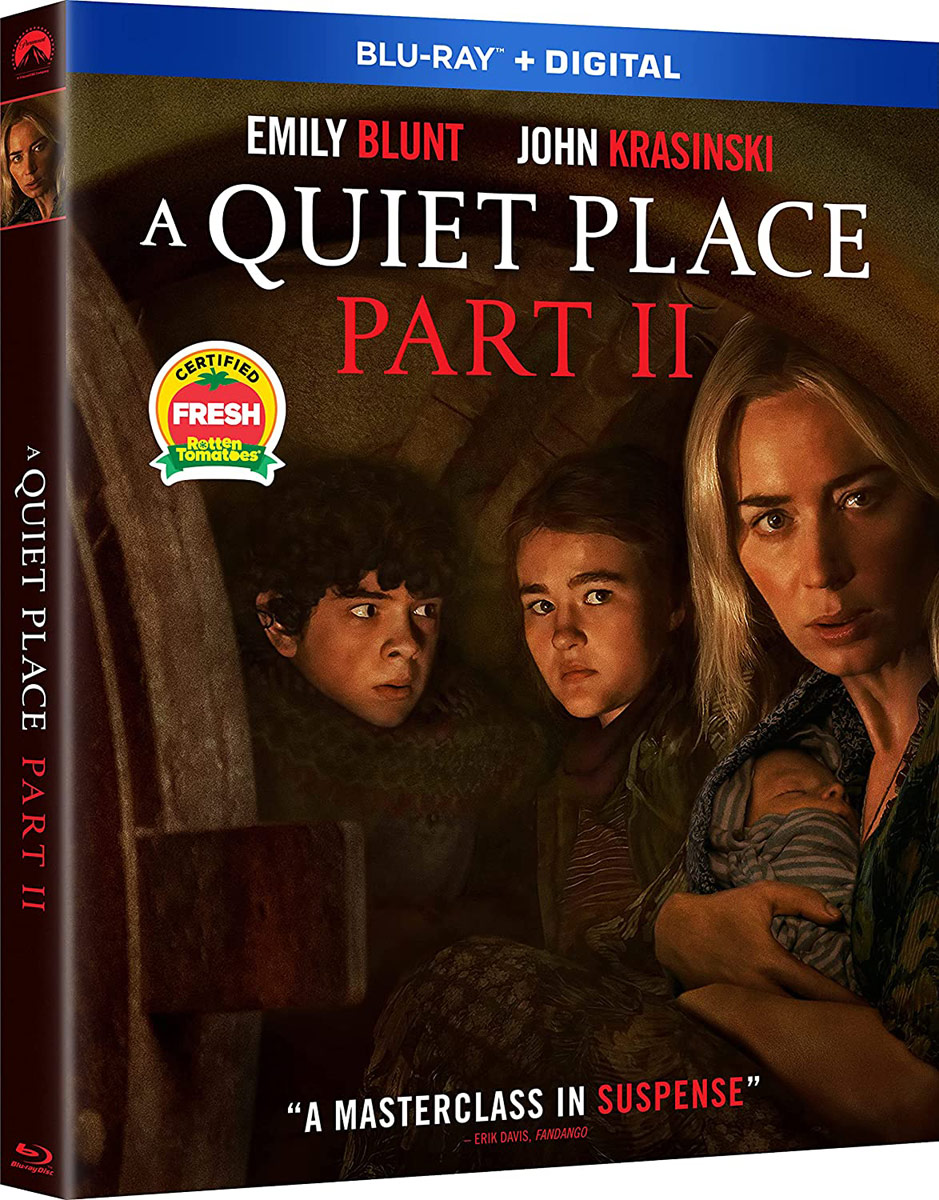 July 27, 2021 | 1 Comment
A Quiet Place Part II starring Emily Blunt and written/directed by John Krasinski,
---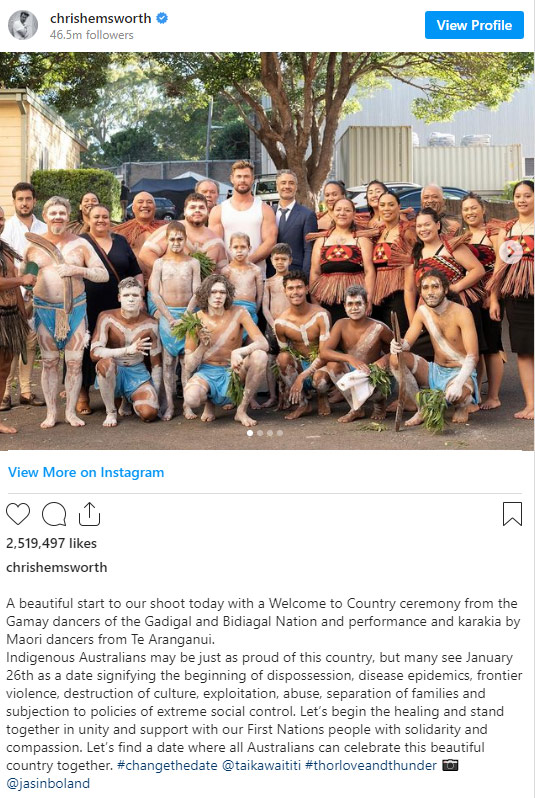 January 27, 2021 | 2 Comments
Chris Hemsworth and the rest of the cast and crew have completed their two-week quarantine in Australia and are ready to begin filming Thor: Love and Thunder.
---