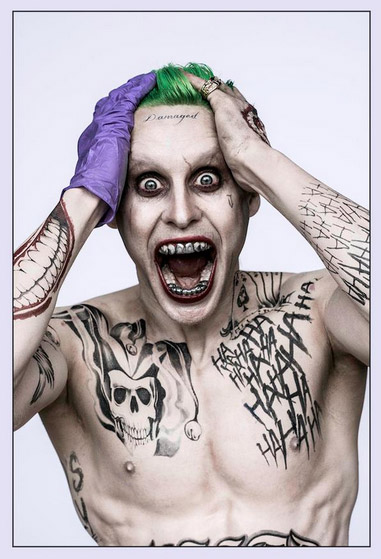 We all know Heath Ledger's Joker, and the upcoming Suicide Squad Joker played by Jared Leto. But did you know that Mark Hamill, a.k.a. Luke Skywalker, has been the voice of the Joker for over 20 years? Some of you readers may not even be old enough to remember Jack Nicholson's Joker.
The Joker's long and colored history goes all the way back to the 1920s. This iconic role has been played by many different actors, and all of them have brought something unique to the role.
Cesar Romero in the Batman TV series brought an innocent sense of fun, Jack Nicholson brought a contemplative three-dimensional approach, Mark Hamill perfected the voice and Heath Ledger amalgamated all of that and took what was once considered a silly clown for children into an Academy Award-winning performance.
Read on to find out how history tends to repeat itself. You might be surprised to find out that not all of these casting decisions were as initially well received as they are now.
For the full story of the Joker, click here. ~ Yanis Khamsi