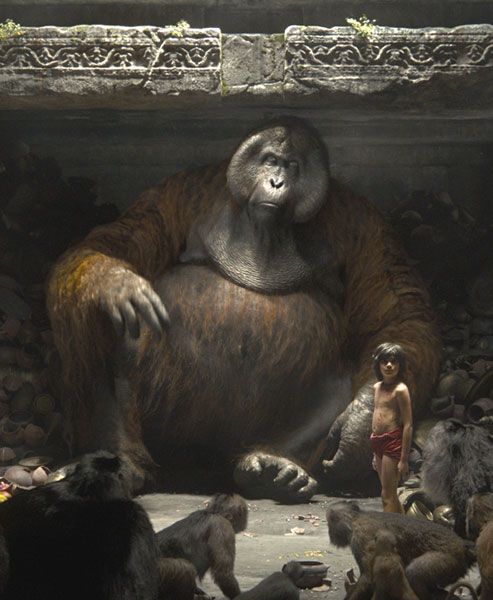 Despite fervent challenges posed by new releases, Disney's The Jungle Book claims its third consecutive box office crown this weekend.
The highly successful film directed by Jon Favreau, featuring the voices of Bill Murray, Ben Kingsley, Idris Elba, Lupita Nyong'o, Scarlett Johansson and Christopher Walken, raked in $43.7 million this weekend to bring its towering box office profit to over $250 million domestically and over $600 million at the global box office. It also remained the king of films among Tribute.ca users, who bestowed it with a 4.5 star rating.
The Huntsman: Winter's War didn't win the battle for box office victory in its premiere weekend last week, but it remains in the hunt for glory with its second-place showing this weekend. Starring Charlize Theron, Emily Blunt, Chris Hemsworth and Jessica Chastain, it was given a 4.3 star rating by Tribute.ca users and pulled in $9.6 million. That brings its box office sum to $34 million.
Besides the axe-wielding Huntsman, The Jungle Book had to fend off the threat of a cute kitten in Keegan-Michael Key and Jordan Peele's comedy Keanu to maintain its hold on the box office throne. In its opening weekend, Keanu can return to its kitty litter with $9.5 million, a good enough retrieval for third place. The film is about two cousins who pose as ruthless killers in a mission to save a stolen kitten. It's also performing well among Tribute.ca users, evident with its 3.6 star rating.
Bolstered by an all-star cast including Julia Roberts, Jennifer Aniston and Kate Hudson, Mother's Day debuted with a solid $8.4 million this weekend to snag the fourth spot on the box office list. Gifted with a 3.8 star rating by Tribute.ca users, the film follows three generations of women who assemble over the week preceding Mother's Day. It's directed by Gary Marshall.
Barbershop: The Next Cut snipped its way onto this week's list of the top five box office performers by sweeping $6 million into its corner. The film, which stars Ice Cube, Cedric the Entertainer and Common, is screening for the third weekend and is still inducing laughs, apparent with its 4.3 star rating from Tribute.ca users. Its total box office profit now amounts to $44.7 million.
~Matthew Pariselli