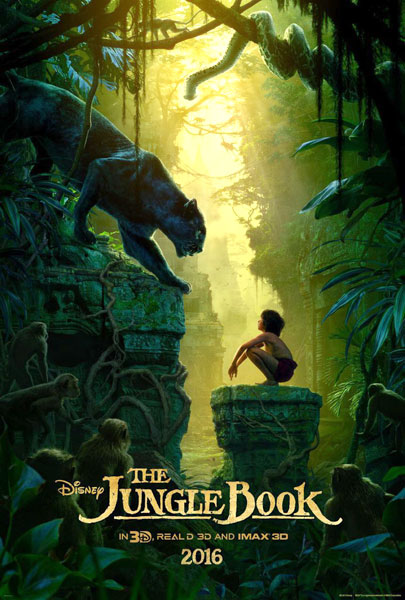 There was only one new wide release this weekend, the prequel/sequel The Huntsman: Winter's War starring Chris Hemsworth and Charlize Theron, but it wasn't able to knock the extremely popular movie The Jungle Book from the top spot.
The Jungle Book, which has earned over $400 million at the global box office, remained at the top of the domestic box office, taking in an additional $61.5 million. The movie, which had the second largest April opening weekend of all time, has received stellar critic reviews and excellent word of mouth from people who have seen the live-action reboot of the popular animated movie. Tribute users gave it a high rating of 4.6 stars.
The Huntsman: Winter's War, with returning stars Charlize Theron as the evil Queen and Chris Hemsworth as the Huntsman, also featured newcomers such as Emily Blunt and Jessica Chastain, but despite the big names, it debuted in second place with $19.4 million, less than half the $56.2 million that its predecessor, Snow White & the Huntsman, earned in its opening weekend. It received a 3.5 star rating at Tribute.ca.
In its second weekend in theaters, Barbershop: The Next Cut dropped a spot to third place, taking in $10.5 million. Tribute users say it's hilarious, rating it 4 stars.
The animated comedy Zootopia dropped to fifth place last weekend, but has climbed up a spot to wind up in fourth place eight weeks after its release. The audience favorite, which has grossed over $310 million at the domestic box office, earned an additional $6.6 million over the weekend. It has a 4.3 star rating at Tribute.ca
Rounding out the top five was the Melissa McCarthy comedy The Boss, which dropped two spots from its third place finish last weekend, earning an additional $6.2 million. After more than 2300 votes, it has a 2.6 Tribute star rating.