The King's Speech wins four Oscars
By Alexandra Heilbron on February 28, 2011 | 7 Comments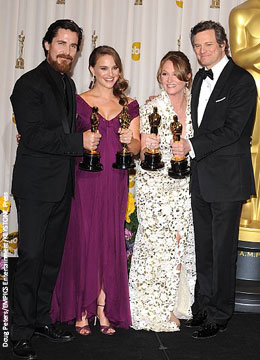 There were no surprise winners at the Academy Awards last night, as The King's Speech took home Best Picture and its star, Colin Firth, won Best Actor. It also won Best Director and Best Original Screenplay. Natalie Portman won Best Actress for Black Swan and the Best Supporting Actor and Actress awards went to The Fighter co-stars — Christian Bale and Melissa Leo. It became clear during Leo's acceptance speech that the Oscars are one of the only shows not on time delay when she dropped the F-bomb. Christian Bale got laughs when he promised not to drop an F-bomb as well, saying he'd already done that elsewhere (referring to the infamous tape in which he berated a film crew member for ruining a scene) and though for a moment he seemed to forget his wife's name, he was just overcome by emotion at that point in his speech, explaining, "I didn't think I would be like this." One of the highlights of the show was Kirk Douglas, 95, who suffered a stroke in 1995 and has received extensive speech therapy. He read out the Supporting Best Actress nominees, then twice delayed giving the winner's name, instead retelling a memory: "You know, I will never forget this moment…" Leo said afterwards, "He was doing us all this huge favor, because the longer he strung it out, the calmer I got to be."
---
---
---
---
Similar Articles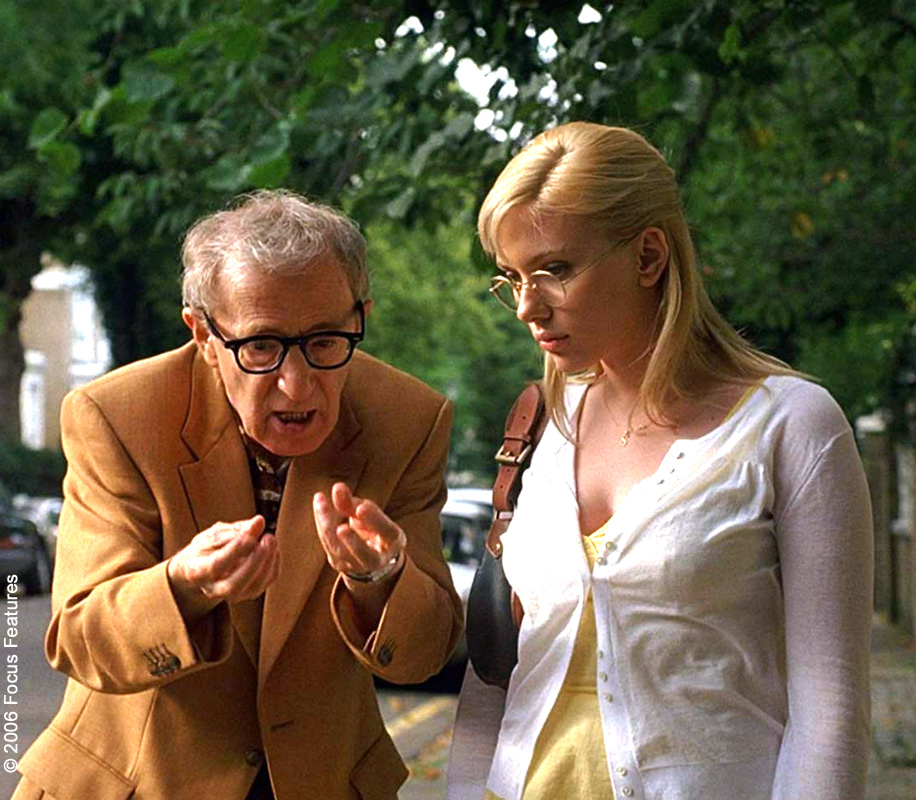 September 5, 2019 | 20 Comments
Scarlett Johansson is standing by Woody Allen in spite of sexual abuse allegations from his daughter Dylan, who says the abuse happened when she was seven.
---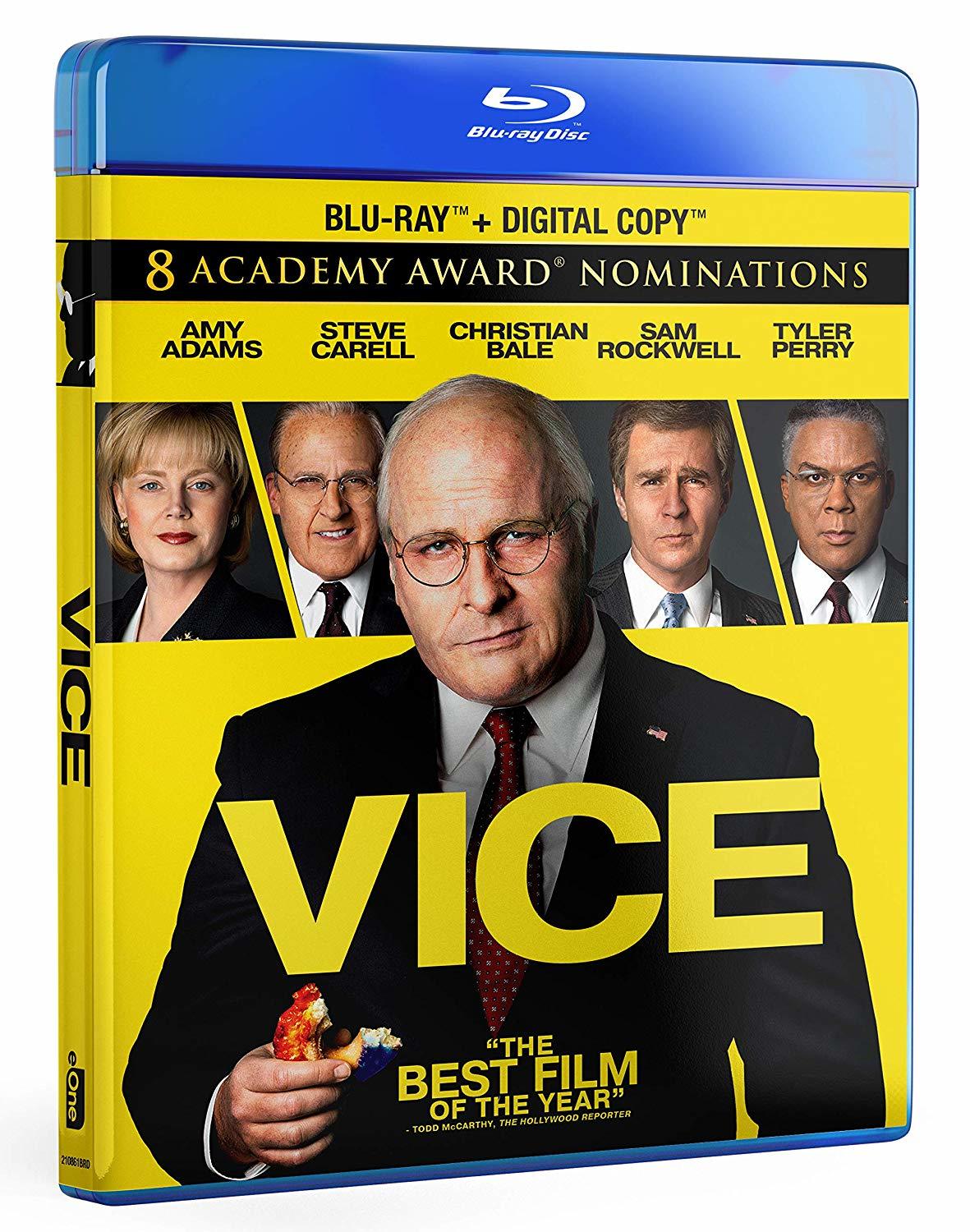 April 2, 2019 | 1 Comment
Adam McKay's latest film offers an entertaining, if divisive experience, in trying to paint a portrait of a man that essentially changed the course of American history and politics for better or worse.
---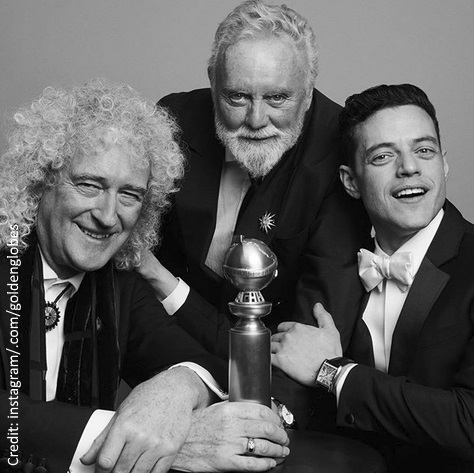 January 7, 2019 | 1 Comment
The 76th annual Golden Globe Awards took place last night. Bohemian Rhapsody took home Best Picture Drama award. Click here for complete list of winners!
---