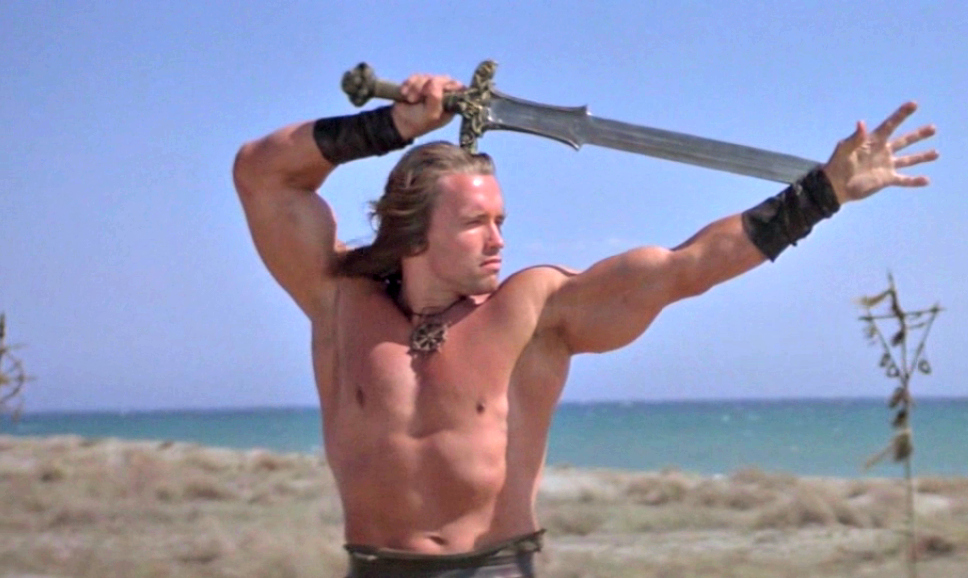 Arnold Schwarzenegger's sequel to 1982's Conan the Barbarian, The Legend of Conan, has been cancelled by Universal Pictures.
This comes as a bit of a blow to the franchise's fans as Arnold has been teasing about the making of the film for a while now, and many were excited to see him reprise his role as the legendary Cimmerian warrior.
In an interview with Entertainment Weekly, Legend of Conan screenwriter Chris Morgan explained, "At the end of the day, the studio decided that they weren't gonna make that… Our take was Conan, 30 years later, a story like the Clint Eastwood Unforgiven. It was so awesome. Ultimately, the budget was big, the studio was not really sure of the title, and the relevance in the marketplace. They ended up letting it go. I think they're gonna look to do a TV show or something with it… You never know, down the road we may revisit!"
While the prospect of a TV show is something, it's not quite what fans were expecting for the struggling franchise. Of course, Arnold went on to star in the sequel to the 1982 classic with Conan the Destroyer in 1984, but it was met with criticism. Jason Momoa would later take on the role in another reboot of the franchise in 2011's Conan the Barbarian. 
Would you be interested in seeing a new film in the Conan franchise? Let us know in the comment section below. ~Alexa Caruso