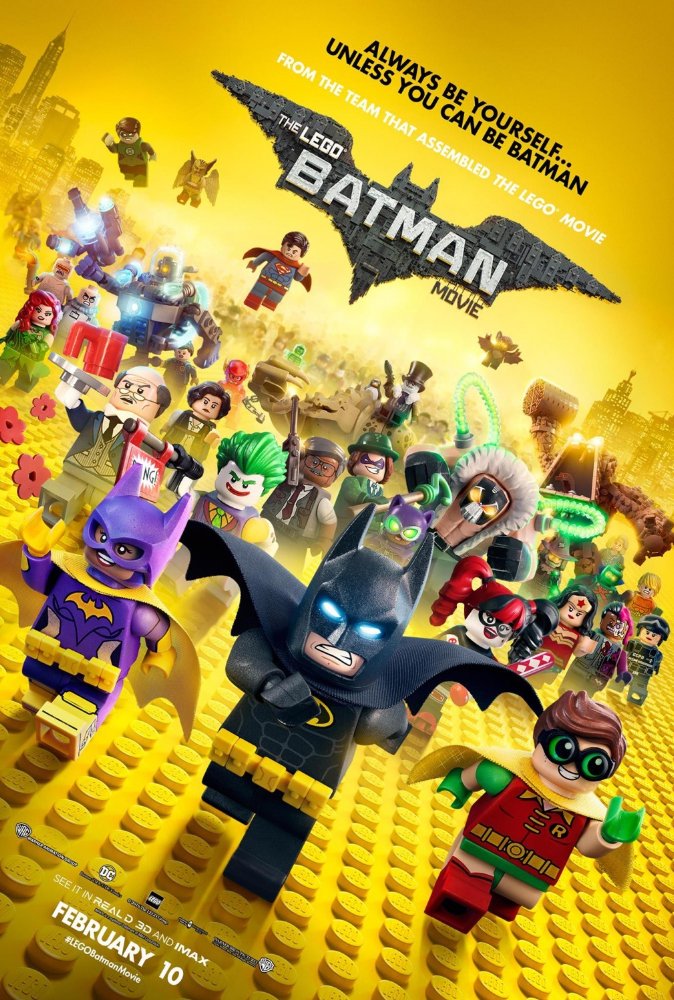 Batman has once again flown to great heights at the box office.
The LEGO Batman Movie, propelled by Will Arnett's voice as the LEGO version of the caped crusader, claimed $34.2 million this weekend for the top spot. The 4.7-star rated animated adventure tale is in its second weekend of release and now has $98.8 million in its Batmobile.
Valentine's Day may be over, but Fifty Shades Darker is still attracting viewers. The Dakota Johnson and Jamie Dornan film brought $21 million back to the bedroom in its second weekend of release, which raises its total earning to $89.7 million. Tribute readers have given the picture 2.4 stars.
Made for a monstrous $150 million, The Great Wall climbed the box office chart to land in third place in its debut weekend with a $18.1 million showing. It is the first English-language film shot entirely in China and stars Matt Damon as a mercenary who helps protect the iconic Chinese barrier from wicked dragons. Co-starring Willem Dafoe, it currently has 3.6 stars on Tribute.ca.
A high-profile international assassin continued his killing spree this weekend as John Wick: Chapter 2 generated $16.5 million at the box office. Starring Keanu Reeves in the titular role, the 4.2-star rated action film now has $58.7 million under its belt after two weekends in theaters.
Inserting a dose of comedy into the mix this weekend was the 2.7-star rated Fist Fight, which battled it out for the fifth and final slot on this list. Starring Ice Cube and Charlie Day as teachers embroiled in a schoolyard scuffle, it raked in $12 million over its premiere weekend. Christina Hendricks and Tracy Morgan co-star. ~Matthew Pariselli