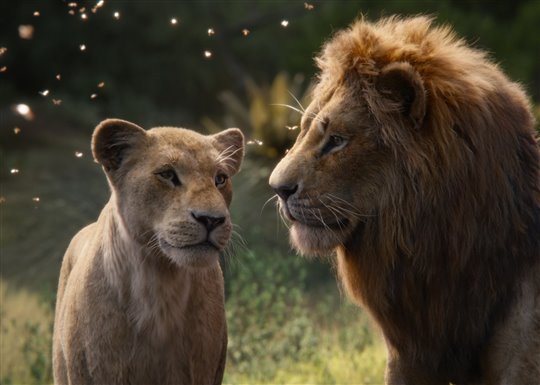 It's been 25 years since Disney's beloved animated film The Lion King took us on a roller coaster of emotions, and the live-action remake now brings back those emotions twofold — the laughs, the tears and all the heart.
The film opens with Mufasa (James Earl Jones) introducing his young cub Simba (JD McCrary) to the kingdom of the Pride Lands. Standing by her husband's side is his wife Sarabi (Alfre Woodard), and Simba's intended partner, Nala (Shahadi Wright Joseph). Young Simba tries hard to follow in the footsteps of his father, having been told that one day he will be King.
However, Mufasa's scheming brother Scar (Chiwetel Ejiofor) is not too pleased with this arrangement. Wanting to rule the kingdom himself, he plots a devious plan: he lures Simba to a wildebeest stampede. Mufasa arrives in time to save his son but as he scrambles up a cliff, Scar pushes him over. Mufasa dies and Scar forces Simba into exile, leading the young cub to believe he's responsible for his father's death.
Carrying the burden of guilt and the loss of a parent, young Simba leaves the kingdom and in a faraway land, meets warthog Pumbaa (Seth Rogen) and meerkat Timon (Billy Eichner). The duo teach Simba their ways of living and the trio become inseparable. Scar takes over the kingdom and tells everyone Simba is dead.
Years later, we see the kingdom of the Pride Lands is pretty much a disaster, filled with carcasses. When the now-grown Nala (Beyoncé Knowles-Carter) wanders off for help, she runs into Simba (Donald Glover), and is shocked to see him alive. She tries to convince him to come back and take his rightful place as King.
Watching this live-action film brought back all the emotions I felt when watching the animated film in 1994. The moment Mufasa dies and young Simba wills his father to wake up… that scene was heartbreaking. The live-action film triumphed in bringing back those same emotions, making sure you sob. The use of CGI only enhanced the experience of watching the film.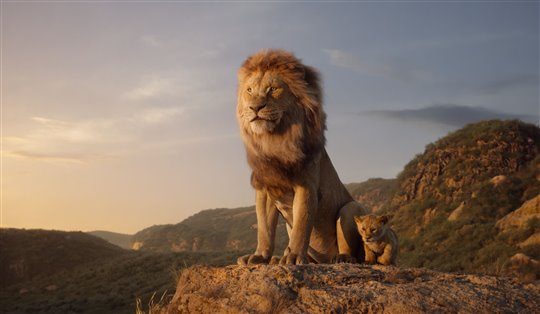 In fact, you can barely believe that the entire film is resting on the shoulders of CGI — the animals look and feel real and so do the spectacular landscapes, which is an impressive feat. The film is visually stunning and the cinematographer deserves due praise.
Director Jon Favreau, who helmed this Disney movie, his second live-action adaptation of a Disney property after The Jungle Book, knew exactly how to stay true to the spirit of the movie. Not only does the film successfully cater to the sentiments of the audiences who loved the original, but it also appeals to a new generation. The themes of love and loss, and the relationship between a parent and a child are cornerstones of what made The Lion King so poignant, and this live-action film roars away with exactly that.
It's a beautifully crafted production, with a well-assembled cast. Donald Glover as Simba and James Earl Jones as Mufasa leave lasting impressions as the father/son duo. I expected more from Beyoncé's role in the film as Nala, given the hype. She had very few lines, although her song "Spirit" carried more of an impact.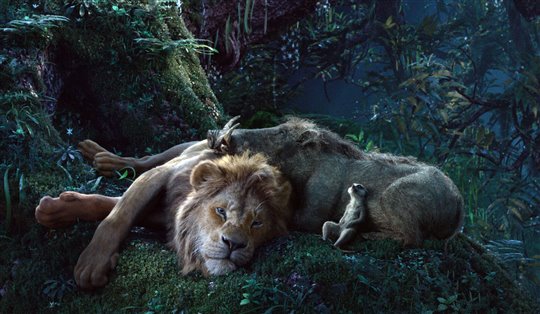 The stand-out performances go to Seth Rogen and Billy Eichner, whose winning chemistry as Pumbaa and Timon, respectively, provide immense comic relief. It is clear that this duo did improv — their impeccable comic timing with their one liners had me ROFL. I loved every scene these two were in — they were clear scene-stealers. Seth, Billy and Donald also belt out one of my favorites songs from the movie, "Hakuna Matata."
This review wouldn't be complete without mentioning Hans Zimmer's incredible score. He infuses emotion into his music — having won the Oscar for Best Original Score for the original animated version.
For all these reasons, I enjoyed watching The Lion King. While I'll always love the 1994 Disney animated film, I've found a new place in my heart for this live-action story. You'll enjoy this one, I'm not lion. ~Marriska Fernandes

If you have seen the film and would like to write a review, click here.