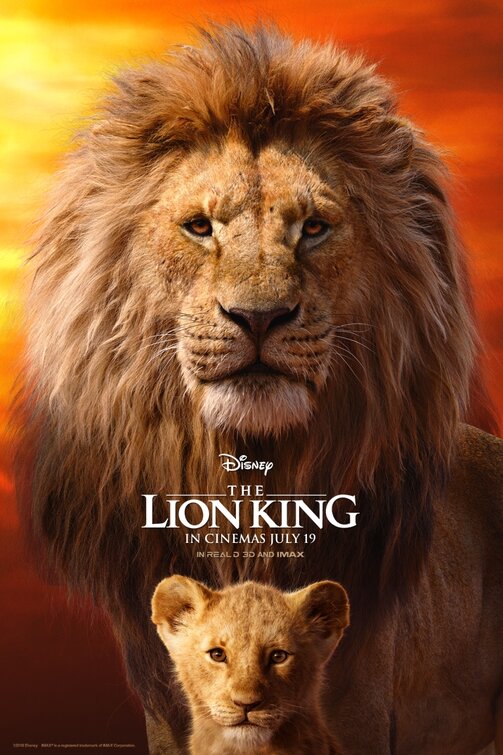 The long awaited live-action adaptation  The Lion King debuted in first place at the weekend box office, earning $191.8 million. The film (which actually uses CGI to produce photorealistic images), featuring the voice of Donald Glover as the lion Simba, beat its competitors, pridefully topping the previous July opening record-holder Harry Potter and the Deathly Hallows Part 2, which debuted with $169 million back in 2011.
Moving down a spot was Sony's Spider-Man: Far From Home, which brought in a total of $21.2 million over the weekend. The film, which stars Tom Holland and Zendaya, has garnered a domestic total of $319.9 million, and is approaching an impressive $1 billion worldwide.
Disney's second entry, Toy Story 4, dropped a spot to third place at the weekend box office. The animated sequel earned an additional $15.6 million, entering its fifth week with a grand total of $376.5 million.
Also dropping one spot from last weekend was Paramount's chilling film Crawl, which wound up in fourth place. The film earned $6 million this weekend, bringing its two-week total to $23.9 million.
Rounding out the top five was the Beatles-themed musical Yesterday, which held onto its fifth place finish from last weekend. Starring Himesh Patel, the film brought in an additional $5.1 million in its fourth weekend and has more than doubled its $26 million production budget with a total of $57.5 million. ~Emily Chavez