The Little Rascals Save the Day DVD review
By Alexandra Heilbron on April 1, 2014 | Leave a Comment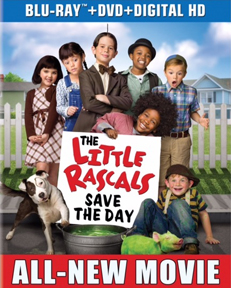 The Little Rascals Save the Day is a reboot of a series of short films that originated in the 1920s. Originally known as Our Gang and Hal Roach's Rascals, the series was about a group of children from families that didn't have much money, and the wholesome adventures they had due to their good intentions (and mischievousness). The series was most popular in the 1930s, featuring characters such as Spanky, Alfalfa, Porky, Darla, Buckwheat and Petey the Pit Bull pup. It was brought back to the big screen in 1994, titled The Little Rascals. As with the old series, children with little to no acting experience were cast, in order to retain their naturalness. Releasing today on DVD is a brand new Little Rascals movie starring a bright, energetic new group of young actors in the roles.
The premise of the movie is that it's the beginning of summer vacation, so the gang has plenty of time on their hands to get into new mischief. Grandma (played by Everyone Loves Raymond's Doris Roberts) is about to lose her bakery unless she can come up with $10,000, which means the kids will lose their treehouse, located on the same property. Not only that, but their archenemy, rich kid Waldo, is about to inherit the treehouse when his dad buys the property and that means none of the gang will be allowed. With Spanky as their idea man, they come up with schemes to make money to save the bakery, all of which go horribly wrong. Meanwhile, Alfalfa is trying to impress his crush Darla, but as each scheme fails, he loses hope that he'll ever catch her eye. There's just one hope left – a talent show, but since their band rehearsals have been more noise than music, they don't stand much chance. Also, they'll have to compete against Waldo, who has a professional choreographer creating a dance for him and Darla to perform.
Of the kids in the cast, Jet Jurgensmeyer as Spanky has the most extensive resumé, with appearances on TV shows such as Grey's Anatomy and CSI: Crime Scene Investigation to his credit, along with a recent role in Devil's Knot starring Reese Witherspoon. He's appropriately adorable as Spanky, with tons of energy and a face full of mischief. I used to watch Our Gang on TV when I was a kid, and don't remember the character Mary Anne, played by Jenna Ortega, but she steals each scene she's in. As the only girl member of the gang, she's also the toughest member and her expression during the scene in which the gang witnesses their teacher kissing her fiancé is laugh out loud funny.
The "gang" in this movie is somewhat smaller than other versions, with Alfalfa, Porky, Buckwheat and Stymie joining in, but each of these young actors turns in a believable performance as a group of children who are enjoying wholesome fun during their summer vacation while at the same time trying to help Grandma. This movie is a breath of fresh air for parents who want their kids to watch a film about children who spend a great deal of time playing outside in the fresh air, enjoying each other's company and not staring at a computer or TV screen (or cell phone, although Waldo, the rich kid, sings a song to music on his smart phone at the beginning). Also watch for Bug Hall, who played Alfalfa in the 1994 movie, to make a cameo appearance. ~Alexandra Heilbron
Special features include deleted scenes on the DVD and a Gag Reel and Animatics on the Blu-ray. Other releases coming out today include: Anchorman 2: The Legend Continues, 47 Ronin, Knights of Badassdom, and When Jews Were Funny. For a full list of DVD releases, click here.
---
---
---
Similar Articles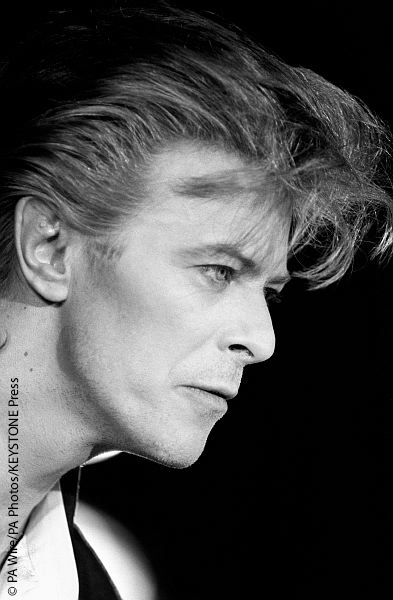 December 26, 2016 | 14 Comments
From David Bowie to Prince, and Doris Roberts to Florence Henderson, there have been several celebrity deaths this year. Here, we take a look back at them.
---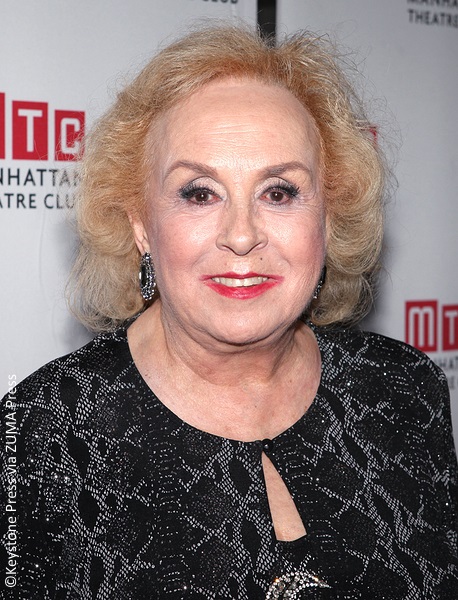 April 19, 2016 | 2 Comments
Everybody Loves Raymond star Doris Roberts died in her sleep on Sunday at the age of 90. The actress won five Emmys, four of which were for the show and one for a guest appearance on St. Elsewhere.
---