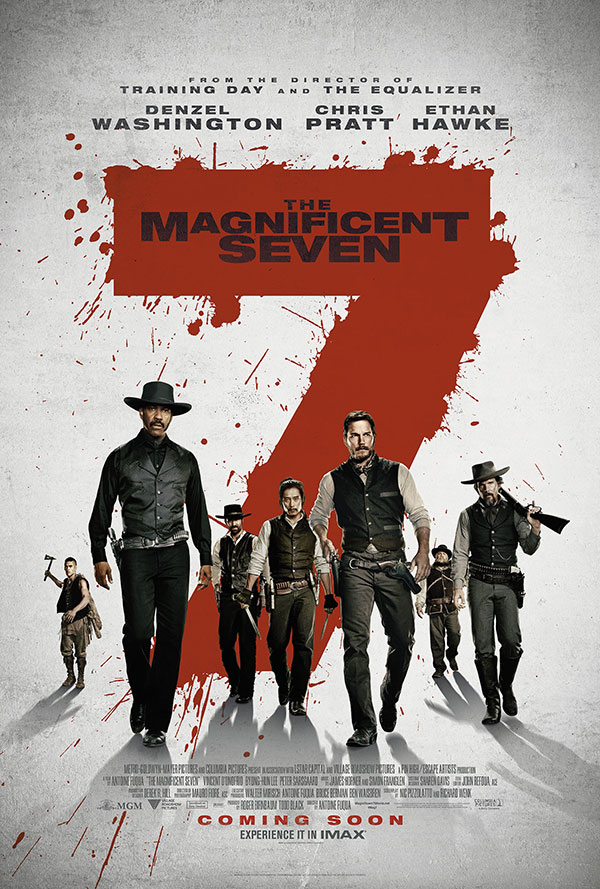 It's the first weekend of fall, and with this new tide of turkeys, pumpkins, and leaf blowers comes a fresh batch of movies looking to restart the end-of-summer box office doldrums.
One of this year's TIFF films, The Magnificent Seven is the first box office winner of the season with a $35 million opening weekend, knocking out two-week champ Sully. Directed by Antoine Fuqua, the Western remake of the 1960 classic offers up an all-star cast including Denzel Washington, Chris Pratt, and Ethan Hawke, and is currently sitting at a perfect 5 stars at Tribute.ca.
Another of this weekend's debuts, Storks, landed at semi-distant second with $21.8 million. The 3.7-star-rated flick about a stork who accidentally produces an unauthorized baby stars Andy Samberg, Kelsey Grammer, Keegan-Michael Key, Jordan Peele, and Jennifer Aniston.
Tom Hanks plays Chesley Sullenberger in the true-story drama Sully, which dropped from first place to third this weekend. The action-packed feature that depicts the real-life "Miracle on the Hudson," rated 4.2 stars at Tribute.ca, added another $13.8 million to its now over $125 million worldwide haul.
It was a tight race for fourth between Bridget Jones's Baby and Snowden, but the romantic comedy follow-up managed to edge out the political biopic by less than $1 million, taking home just over $4.5 million. While it hasn't managed to crack the top two, the sequel, which brings back Renée Zellweger as everyone's favorite blonde Brit, has still secured over $80 million around the world, as well as a stellar 4-star-rating at Tribute.ca.
Snowden rounds out the top five with $4.1 million. As of this weekend, the 3.6-star-rated true story of NSA genius and notorious hacker Edward Snowden has only earned about $15 million, a far cry from its hefty $40 million budget.