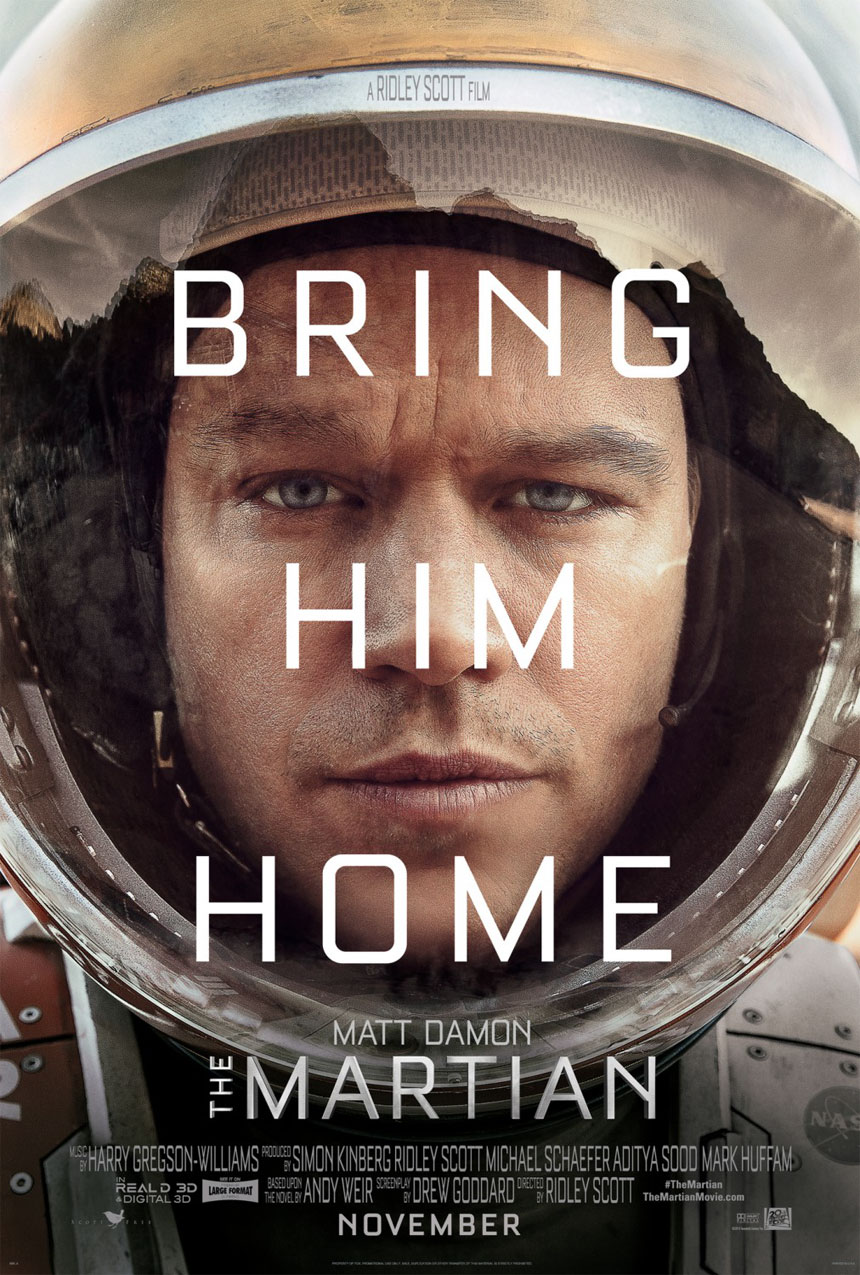 Debuting at the top of the box office this weekend was the long-awaited space movie The Martian, starring Matt Damon, which drew in an estimated $55 million. The film had the second-highest October opening weekend ever, behind the movie Gravity, which came out in 2013 and brought in $55.7 million. Once the weekend is over and the final numbers are released, it might surpass it. Stay tuned. Tribute.ca viewers praised it on our site, rating it 4.6 stars.
Dropping one spot to second place was the animated kids flick Hotel Transylvania 2, which earned an additional $33 million. At Tribute.ca, viewers gave it a rating of  3.7 stars.
Sicario expanded to more theatres this weekend, bringing it from its 10th place position last weekend up to an impressive third place finish, earning a little more than $12 million. This film has a strong cast including Emily Blunt, Benicio Del Toro and Josh Brolin, and is a hit with critics. Tribute.ca readers also loved it, giving it 4.9 stars.
The Intern dropped to fourth place from last weekend's second place, taking in an extra $11.6 million. Oscar-winners Anne Hathaway and Robert De Niro continue to make a great onscreen team, earning a Tribute.ca rating of 4.5 stars from our readers.
Rounding out the top five is Maze Runner: The Scorch Trials, dropping from its third place finish last week. It still made an impressive 7.6 million.  Our Tribute.ca readers rated it 2.6 stars. ~Sharon Salsberg