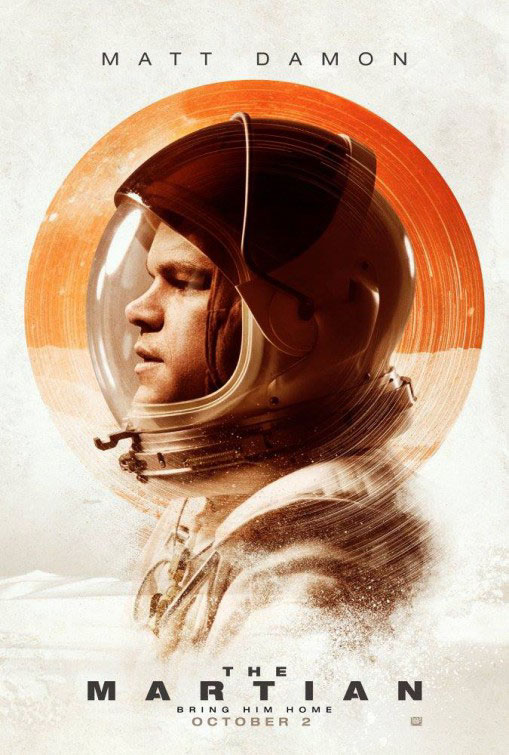 Last weekend, Goosebumps bumped The Martian from top spot at the box office, but this week The Martian came back with a vengeance.
Despite the fact that the competition was stiff with four new wide releases, The Martian moved back into first place, bringing in an estimated $15.9 million at the box office. The film has been in release four weekends now, and has been in the top spot three times. Not to mention the fact that it is now only $11.4 million away from becoming Ridley Scott's highest-grossing film ever. Tribute.ca viewers are still loving it and have rated it a solid 4 stars.
Falling to second place was Goosebumps. As we draw closer to Halloween, it remains a box office hit and brought in an estimated $15.5 million. Who can resist a children's horror story with a great premise? The monsters in R.L. Stine's (Jack Black) stories are real and safe from hurting anyone as long as they stay locked in the books. Unfortunately and by accident, Zach Cooper unleashes them. The books are bestsellers and it's nice to see a favorite come to life (even with the monsters). Tribute.ca viewers love this movie too and have rated it 4 stars.
In third place this weekend was Bridge of Spies, the fourth pairing of actor Tom Hanks and director Steven Spielberg, earning an estimated $11.4 million, which is low in comparison to box office results of their other collaborations, including Catch Me If You Can. However, Tribute.ca viewers are big fans of this movie and have rated it a resounding 5 stars.
The only new release this weekend to make it into the top five, and just squeaking by at that, was The Last Witch Hunter. It helps to have Vin Diesel headlining. We loved him in the Fast and the Furious franchise as well as his portrayal of the ever cool Riddick. It debuted in fourth place with a disappointing $10.8 million, but Tribute.ca viewers like this movie and have rated it 4 stars.
Rounding out the top five at the box office this weekend was Hotel Transylvania 2. This movie for the whole family has been in the top five at the box office for five weekends now. It brought in an additional $9 million and our Tribute.ca viewers rated it a respectable 4 stars. ~Sharon Salsberg