The Marvelous Mrs. Maisel cast on season two and more
By Marriska Fernandes on December 6, 2018 | 2 Comments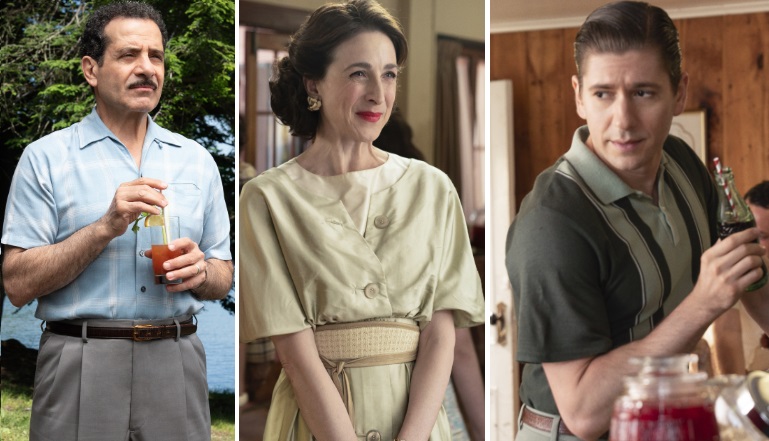 The Marvelous Mrs. Maisel, created by husband-wife duo Amy Sherman-Palladino and Dan Palladino, is an Emmy-winning and Golden Globe-winning show that swept the awards earlier this year. Now, the Amazon Prime Video comedy returns for a second hilarious dose for fans. Set in the 1950s, season one followed Miriam "Midge" Maisel (Rachel Brosnahan), who tumbles into the world of stand-up comedy when her life falls apart. Season two takes audiences on another adventure, this time to Paris. It was announced this morning that the series earned three Golden Globe 2019 nominations.
Playing her husband Joel is Michael Zegen, and the roles of her mother Rose and father Abe are played by Marin Hinkle and Tony Shalhoub. We talked to these three cast members about season two and more. ~Marriska Fernandes
The creators Amy and Dan have made sure the show isn't just about Midge, but a fully fleshed out plot for your characters as well. What can we expect for your characters in season two?
Michael: As far as Joel is concerned, at the end of season one he was jobless and wasn't going to be pursuing comedy anymore, so this season was about him finding his way in the world and figuring out what he was good at. Without giving too much away, he gets a job in his father's factory and he helps them out.
Tony: The first season was mostly about Midge, trying to keep the different parts of her life separate from each other — her home life from her kids and her ex-husband and her pursuing her career in stand-up comedy. She did a very good job keeping all those things compartmentalized and in season two we see that those worlds begin to collide and not always in a pretty way. A lot of secrets get exposed and hopefully some laughs come out of that.
Marin: Of course, what Tony said is true for Rose and what goes on there. But in terms of my character, at the end of season one, Rose feels incredibly alone and angry and feeling betrayed in her relationship with her husband and with her daughter, with whom she's feeling quite alienated. She doesn't understand or know why there's this level of discomfort. And then there's this huge secret of what her daughter's actually doing. By the second season, Rose decides to take off and find herself. She does so in a way that's rejuvenating.
Michael: So a lot of people are finding themselves.
Marin: Yeah, in the first season when you were learning about them, you don't know as much.
Michael: You were learning more of Midge's discovery and finding herself and here everybody is.

This show is set in a different time period with a different arc for each of your characters. What do you enjoy most about playing these roles?
Michael: I love the period. We constantly talk about time travel in these interviews. They really set it up for us where the sets are incredible and so specific to detail and you're surrounded by these old cars and the costumes are amazing. You actually feel like you've been transported back into time.
Tony: There's so much to like about this material. The dialogue is rapid-fire and clever. There's a certain energy, and not just to the writing. But to the shooting of the show… many long takes, steady cam and pages and pages of dialogue. It's not just old school talking-heads style television. It's kind of refreshing. Everything is so perfectly chosen and designed. It's a feast on all levels.
Marin: The characters are so flawed and flushed out in ways you rarely get to do on other shows. The women are rarely those that I've gotten to play or have seen on television. Obviously, Amy and Dan know how to write on family dynamics. Even though it's an Upper West Side Jewish family, it really is a flavor of families that people from all different backgrounds and countries are finding humorous and fun.

Is there a particular direction you think would be fun to see your character explore?
Marin: You know Amy and Dan keep a lot close to the chest and we don't really know much until literally kind of the night before when you get the scripts. That's the moment when you go, "Oh. My. God! I never would have guessed this is where I'm headed." I don't let myself think about it. You know other shows I worked on I had someone go, "Oh, I hope my character falls in love and there'll be a baby." I don't think logically about this and try to live in the moment.
Michael: I just want to be continually be surprised. There are time when another cast member… I won't name names… but it's Rachel (laughs), she'll find out something that happens and she'll try to tell me about it and I just don't want to know. I love being surprised.
Tony: For me, I think I'd like my character to fall in love and have a baby (laughs).

I'm a fan of showrunners Amy and Dan — the characters they create are so rich and funny. Can you talk about working with them?
Marin: I watch them both with fascination and respect and awe and I try to absorb as much as I can. Amy is so funny and bright and has such a rapid-fire way of speaking herself. But I also take a kind of gutsiness that they have artistically. Amy has a strength that I aspire to and she offers that to all her characters.
Michael: I've never seen them argue, which is pretty incredible. When Amy is directing and Dan might offer a suggestion, you never see her brush him off. Typically she'll go, "Let's try that." That's couple goals for me. That's what you want in a relationship. I've never seen them argue.
Marin: They have a really deep respect for one another. It's a great working relationship.

The show came along at just the right time as Hollywood's power structure began to shift with its timeliness and talk of gender roles. How does the show open up such conversations now?
Marin: It has become something people have asked us about. "Is it a show you could label as feminist? What about the liberation and kind of hitting the ceiling?" The show was created prior to the #MeToo Movement in terms of what happened last year. I feel fortunate that this stuff is being questioned and talked about. The conversation has begun. I have no idea how it's going to continue and how changes are going to be made. If this show helps that, then I am thrilled.
The Marvelous Mrs. Maisel is now streaming on Amazon Prime Video.
---
---
---
---
Similar Articles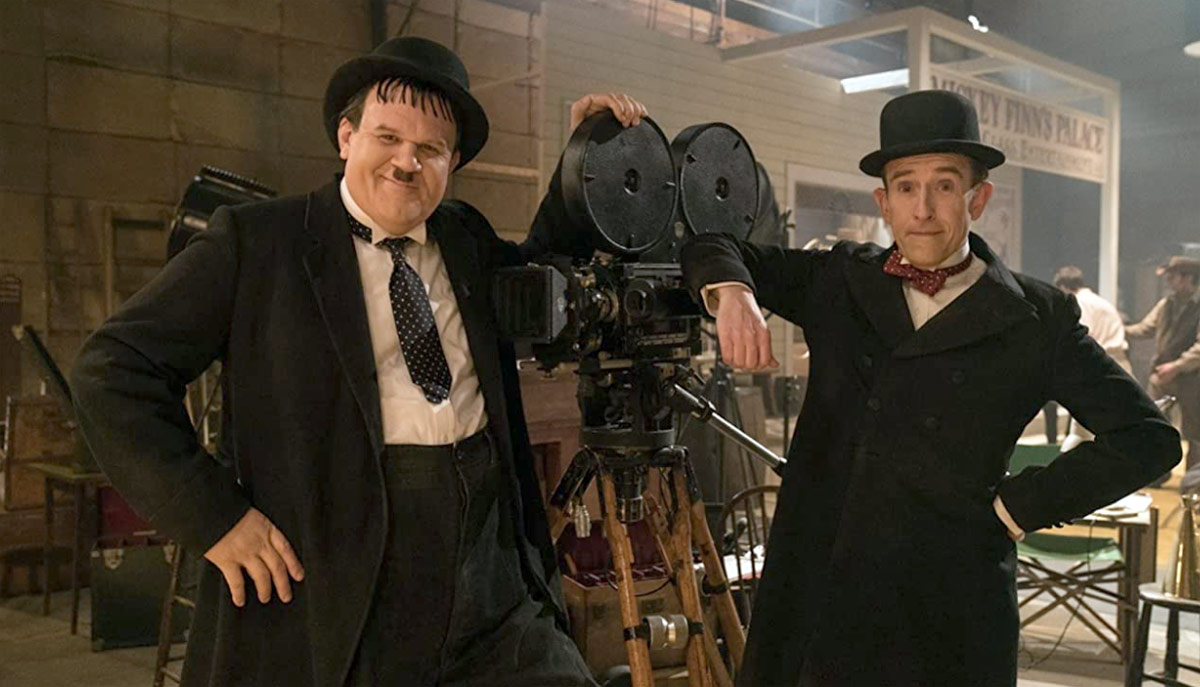 February 16, 2021 | 1 Comment
Check out the new DVDs, Blu-rays and streaming shows coming out this week, including the long-awaited Coming 2 America starring Eddie Murphy on Amazon Prime!
---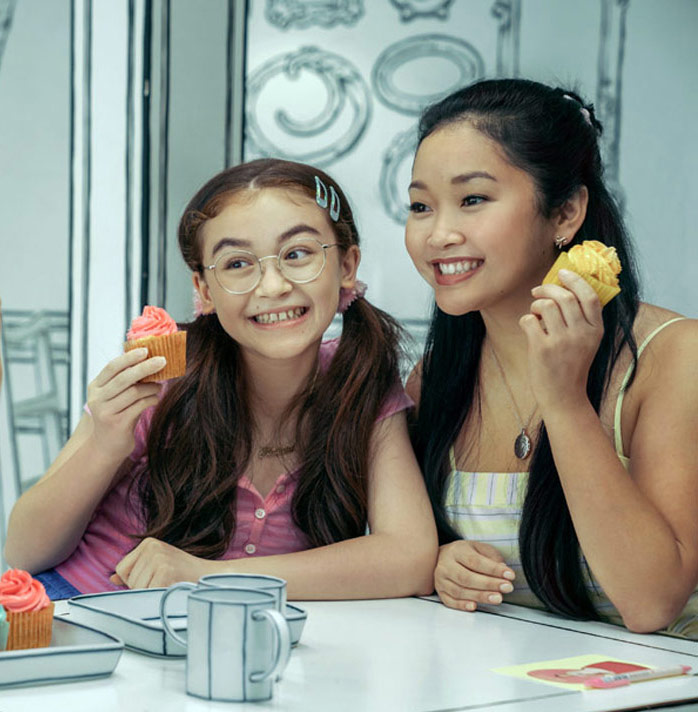 February 9, 2021 | Leave a Comment
Check out the new DVDs, Blu-rays and streaming shows coming out this week, including Freaky starring Vince Vaughn, and Diana: The Interview That Shocked the World.
---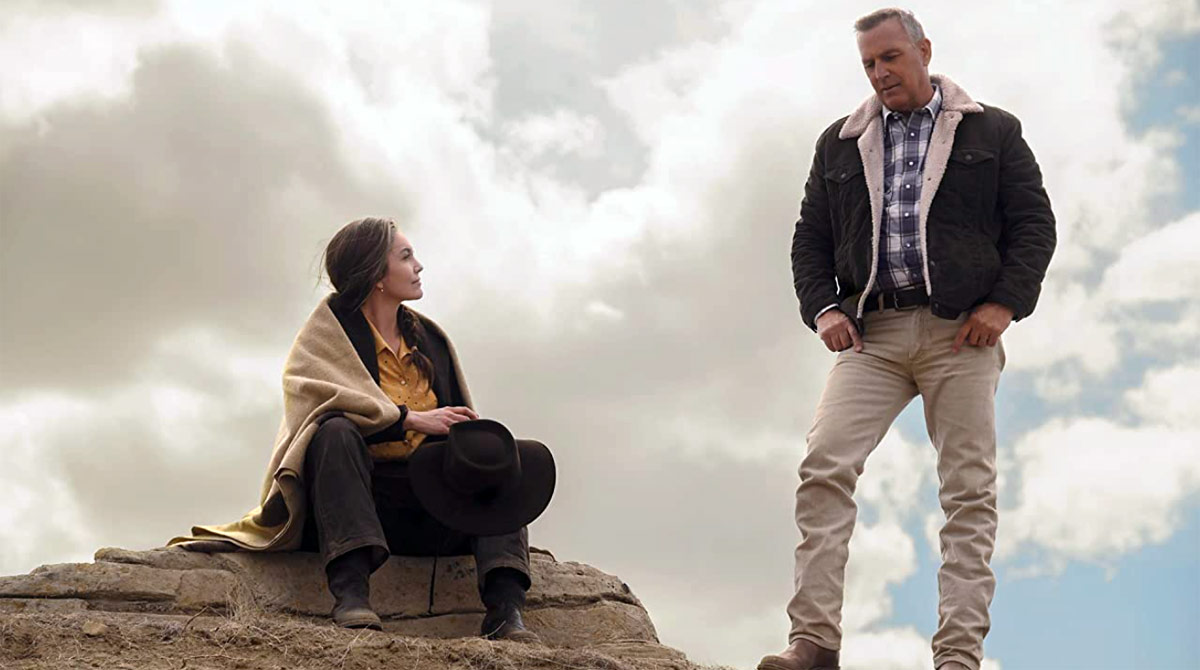 February 2, 2021 | Leave a Comment
Check out the new DVDs, Blu-rays and streaming shows coming out this week, including Let Him Go starring Kevin Costner, and Falling starring Viggo Mortensen.
---