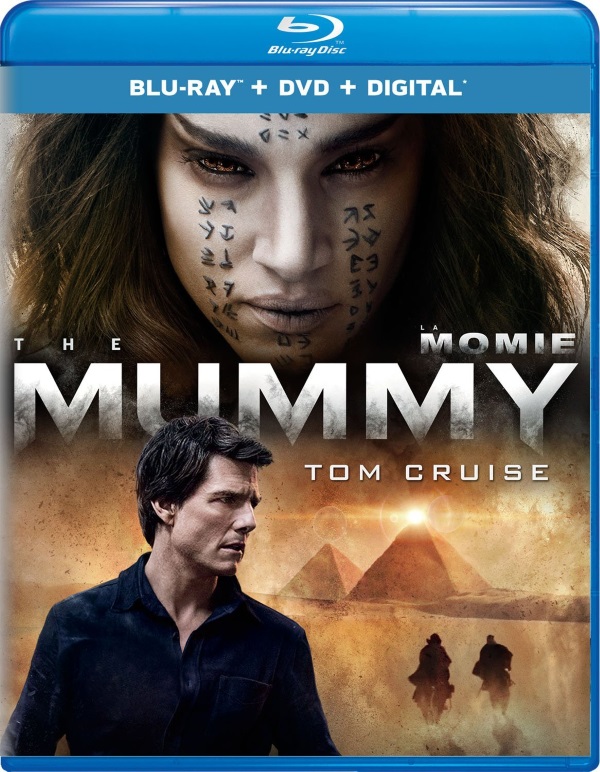 Universal Pictures kicks off its reboot of its classic monsters series titled the Dark Universe with The Mummy, and it's a great foundation to what is a promising film franchise.
Starring Tom Cruise as ex-soldier-turned treasure hunter Nick Morton, The Mummy sees the reawakening of one of history's most classic and terrifying ghouls.
Princess Ahmanet (Sofia Boutella) was destined to take the throne of Egypt, but when her father had a son, her dreams of being Queen were dashed. She made a pact with evil and slaughtered her family one by one, but before she could unleash evil in the body of a mortal man, she was taken captive and buried alive underground in a crypt.
Forward thousands of years later and Nick Morton, along with his sidekick Chris Vail (Jake Johnson) and archaeologist and former lover Jenny Halsey (Annabelle Wallis), have discovered and unleashed Ahmanet and her evil upon the world.
Searching for another man to embody the darkness she tried to unleash previously, she selects Nick as the new human host. But Nick and Jenny are going to need help to keep the evil at bay and that's just what the brilliant doctor and scientist Dr. Jekyll (Russell Crowe) is going to do, though he harbors an evil of his own.
While this film shares the same title as the hit 1999 movie starring Brendan Fraser, it is not a sequel to that Mummy film series, though it does pay a quick nod to its predecessor. But what it does do is capture the same sense of fun and adventure with a tinge of terror!
The characters are fun and believable and the dark, spooky aesthetic of the film is on point. The introduction of Dr. Jekyll and Mr. Hyde as well as the cliffhanger ending also helps to establish the backbone of what will surely become an intertwined set of films, all dealing with individual classic monsters who will most likely cross over at some point.
Overall, the film is a fun watch and, while only slightly scary at times, it helps to bring in a wide range of audience members that may not have had a formal introduction to the classic monster series of the 1930s. Many film fans will no doubt enjoy the sense of adventure this film presents.
Special Features:
The Mummy features a whole host of special features totaling over an hour's worth of extras. Here's a list of what you'll find on the Blu-ray combo pack of the film, including chats with the cast and crew, an in-depth look at some of the film's characters, and an explanation of how they filmed the movie's coolest stunts!
Ahmanet Reborn Animated Graphic Novel
Nick Morton: In Search Of A Soul
Choreographed Chaos
Becoming Jekyll And Hyde
Cruise In Action
Meet Ahmanet
Life In Zero-G: Creating the Plane Crash
Rooted In Reality
Seen The Mummy? Let us know your thoughts by rating and reviewing the film here! ~Alexa Caruso