The Neon Demon reveals a chilling portrayal of fashion scene – Blu-ray review
By Marriska Fernandes on September 28, 2016 | 2 Comments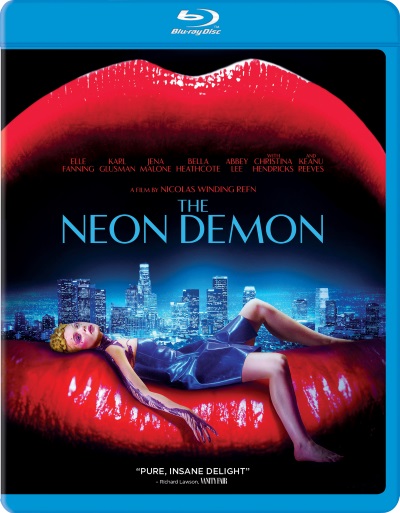 Los Angeles and the world of fashion are as much the central characters in The Neon Demon as is Elle Fanning's Jessie. The chilling thriller tells the story of a 16-year-old girl who moves to Los Angeles to pursue a modeling career and gets swallowed in the world of fame and beauty.
The rich visuals paint an icy image of the city of dreams as we join Jessie on her journey. After her first session with Dean, a photographer she met online who agrees to take her modeling pictures, Jessie is seen with her throat slashed and dripping in blood — it's for her first photo shoot, but soaked in irony nonetheless.
Jessie is aware of her beauty and isn't afraid to bank on it. Her innocence, beauty and "deer-in-the-headlights" look are enough to catch Roberta Hoffman's (Christina Hendricks) attention as she signs Jessie to her agency. Jessie soon befriends Ruby (Jena Malone), who introduces her to the other models. They're openly envious of Jessie's beauty and aren't afraid to show her how they feel about that.
Jessie goes out on a date with Dean and it's revealed that she's been told her to lie about her age, saying she's 19 instead of 16. Jessie doesn't share her thoughts on the matter, but it's clear that this one lie is just the tip of the iceberg.
When Jessie and other models are stripped to their undergarments to do a model walk for a fashion designer, there is a sense of dread as each model shoots daggers at her competition, while judgement and jealousy take a front seat at this spectacle.
When Jessie is selected to be the lead showstopper for a runway show, she gives a tiny smirk and that turns the tables in a way, as if the titular demon has started working his charm. She rejects Dean and he questions who she has turned into when he sees how she wants to remain in the company of designers raving about her natural beauty.
But things take a turn for the worse as Jessie climbs the ladder of success. This spellbinding film is layered with rich cinematography and colors that paint a vivid picture of the L.A. fashion scene. It gives a chilling sense of the immortalized beauty that reigns on the runway and behind closed party doors. I liked the symbolic use of mirrors in a scene in which Jessie faints, as if it was her own image that choked her.
While this film isn't my usual go-to genre, it sure gave me the chills as Elle's character evolved and navigated the world of fashion. It's a unique and electrifying film with amazing visuals to deliver the story. In fact, the film serves minimal dialogue, but it's the expressions and visuals that convey so much. I appreciate the director's technique as it leaves a lot for the audience to decipher.
Elle Fanning is spectacular with her doe-eyed looks that transform with a malicious smile towards the end. As Los Angeles devours her beauty, she is able to invoke sympathy from us just as easily as her fate turns on her.
Special features on Blu-ray include Audio commentary with director Nicholas Winding Refn and Elle Fanning, Behind the Soundtrack of the Neon Demon and About the Neon Demon.
If you've seen The Neon Demon and would like to rate and/or review it, click here.
~Marriska Fernandes
---
---
---
---
Similar Articles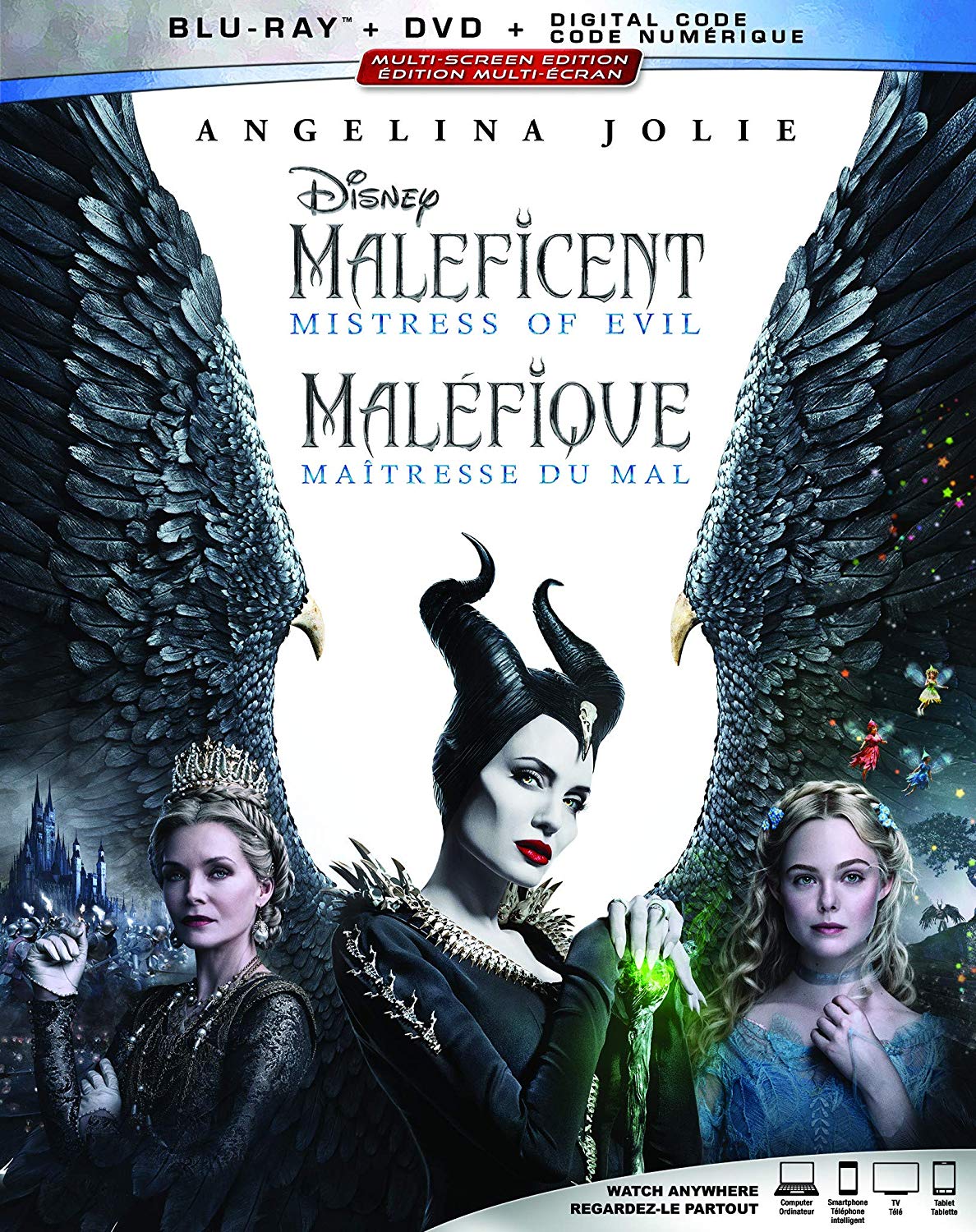 January 16, 2020 | Leave a Comment
Angelina Jolie livens up the film and brings warmth to her character in Disney's Maleficent: Mistress of Evil. Click here to read our spoiler-free review.
---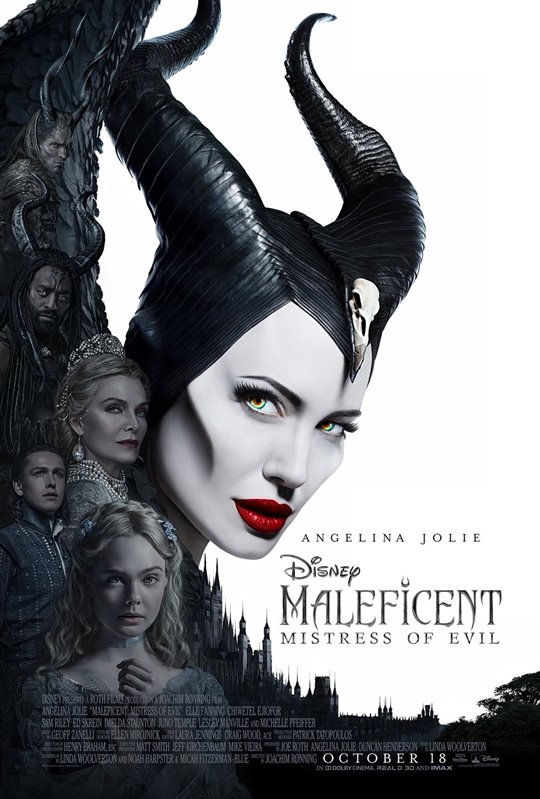 October 20, 2019 | 3 Comments
This week's new films Maleficent: Mistress of Evil and Zombieland: Double Tap won over audiences, making their way into the top five at the weekend box office.
---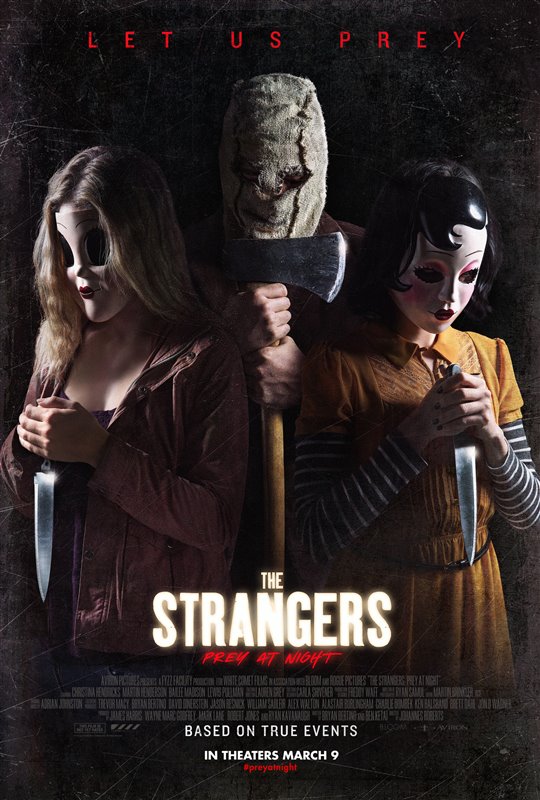 March 8, 2018 | 1 Comment
A sequel to the 2008 film The Strangers, this film based on true events and takes the prey game one step further — this time to a trailer park. The Strangers: Prey at Night is worth a watch!
---