The Next Step's Victoria Baldesarra talks acting and dancing
By Marriska Fernandes on September 1, 2014 | 14 Comments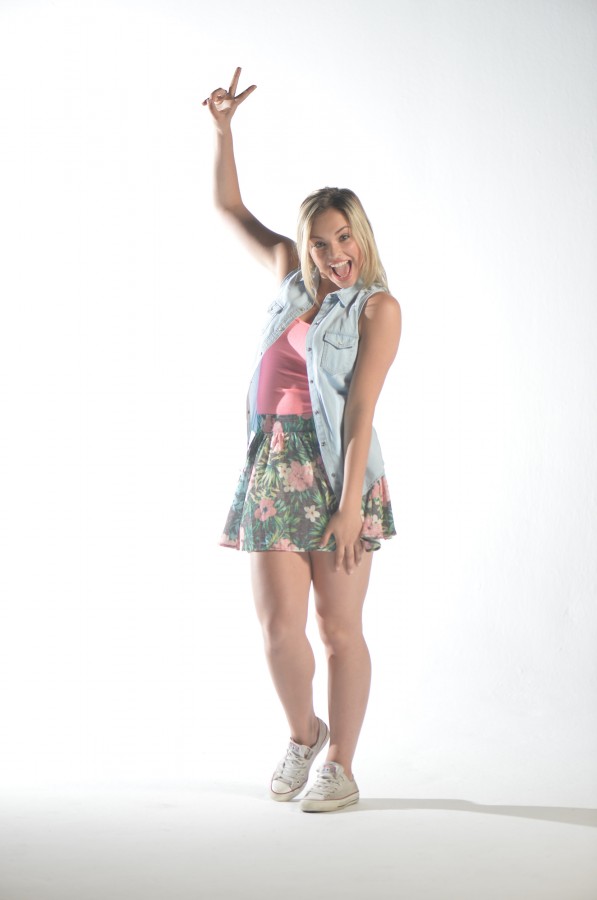 Victoria Baldesarra is a talented actor and dancer who currently stars as Michelle in The Next Step. At the tender age of 16, she already has a huge fan following — over 10K followers on Twitter alone. Tribute was given the chance to chat with this young star at the Big Ticket Summer Concert about her career.
I heard this is your third concert.
Yes. We were here the first year, but it was before The Next Step had aired, so, when we came, no one knew who we were and they were wondering, "Who are these people performing?" Last year, it was pretty crazy. The kids went crazy. So I can't even imagine this year. It's going to be really good.
What are you most looking forward to?
I'm really just looking forward to seeing the kids' reactions. I'm coming out and announcing The Next Step's performance and I just can't wait to see how the kids react to the dancers.
Are you performing as well?
I am not performing. I injured myself two months ago so, unfortunately, I am not quite up-to-date with my dancing, but I'll be announcing the cast.
What's it like being able to pursue dancing as your career?
It's been amazing. I never thought I would ever be here today. I mean, when I was little, I knew dancing was a passion of mine, and then, all of a sudden, it started becoming bigger, and once I got The Next Step, it just became a huge part of my life, like training every single day, and on top of that I got an agent. I'm acting now, and it's really surreal.
On the show you act as well as dance. What are the challenges to that?
There are quite a few challenges. I mean, because we have to rehearse our dance pieces, and we have to know our lines. So it's like we have to perform our dance, and then right after that, we would have to go right into a scene. So probably the most tricky part is balancing the two, but I don't mind at all. It's a challenge that I'm totally up to and it's my favorite.
Have you had any weird or crazy fan experiences?
I have had a couple. Definitely one that comes right to my mind is when I was at a Bar Mitzvah appearing as Michelle from The Next Step and this boy takes out his phone and he's like, "Can I take a selfie with you?" I'm like, "Yeah, sure." I go in for the selfie and he kisses me on the lips and no one saw. It was just me, and I was like, "Whoah." And he was probably about 12 and I'm 16, so I was like, "Oh, this is not…alright." And I slowly snuck away. He's like, "I'm a huge fan." I'm like, "What? That's crazy!" It was really weird. I went there with Sam [Grecchi] and Shamier [Anderson], and they're in the show too, and when I told them, they were like, "How didn't we see that?" And I was like, "Um, I don't know where you guys were. I needed you. S.O.S.!"
In the future do you see yourself pursuing dancing or acting?
I would love to do both if I get the chance. Acting is definitely a new love of mine. I mean, I've been dancing since I was three so I've been doing it for a long time, a lot longer than I have with acting. But I would love to eventually even out the inequalities of it. I want to be able to say, "I'm a dancer and I'm just as strong at acting." So that's something I really, really want to do when I'm older. I would love to pursue an acting career for sure.
In the entertainment industry, who do you think is the best dancer?
I would definitely say one of my favorite dancers would be Jordan Clark. She plays Giselle on the show. I just adore her. She's just so talented and she's so well-rounded and she's just someone that I look up to. She knows that, too.
What can fans expect from the next season?
Personally, they can expect a lot of drama. That's what the show is all about. But I definitely see that my character takes a whole different spin and I go through a lot of emotional things and it's just really crazy and I can't wait for fans to see a different side of me as opposed to seeing only the happy side. They get to see the more emotional side and what I'm capable of doing as an actor.
What's next for you? Do you have any future plans?
I'm still in high school so I still have two more years of school. I can't wait to graduate so I can definitely see myself going to university after I graduate. I'm thinking of going into Kinesiology as a side plan or something like that, so I don't know what I'm doing with my life yet, but I'm hoping that fans hope to see me in the future because I would love to continue to do this. ~Marriska Fernandes
---
---
---
---
Similar Articles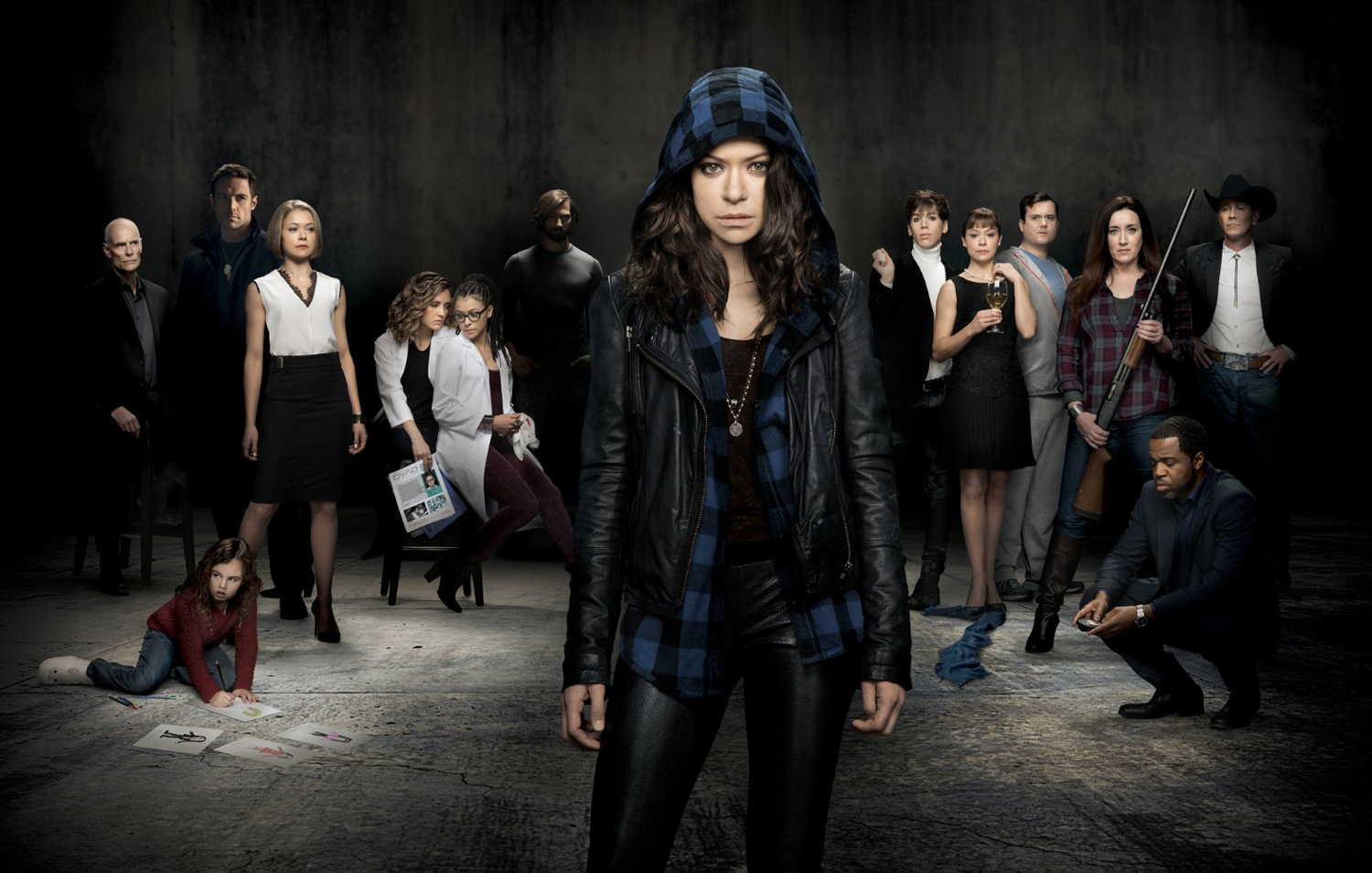 March 9, 2017 | 1 Comment
The second gala of Canadian Screen Awards Week was held last night in Toronto. Orphan Black picked up seven awards for writing, supporting actor and more!
---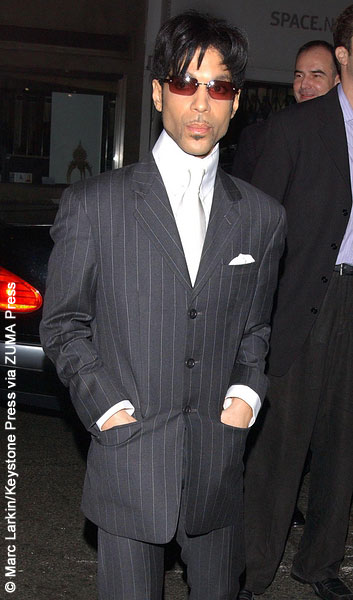 January 5, 2017 | 2 Comments
From sudden deaths to shocking splits, hilarious spoofs and interviews with new stars, your taste for news certainly varies. Check out our top stories of 2016.
---
---