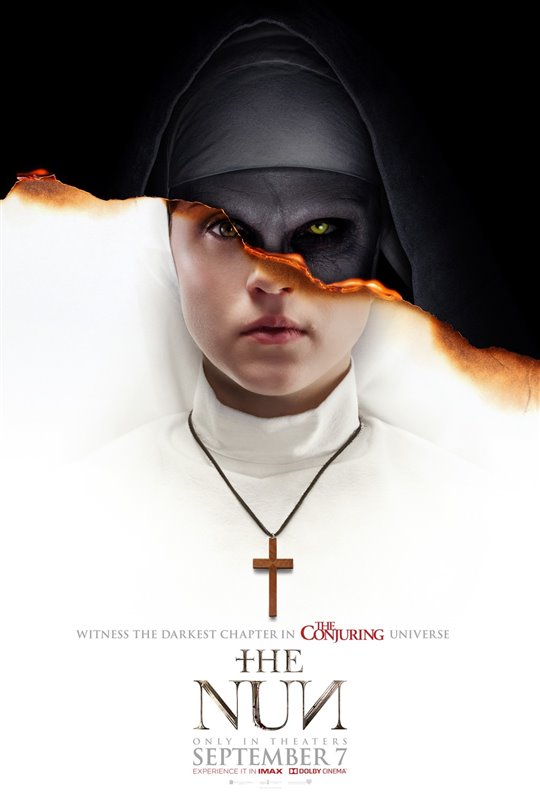 Check out which films made the top five at the weekend box office this weekend — September 7 to 9, 2018!
The new horror movie The Nun was a hit with moviegoers in its debut weekend. The film opened with an estimated $53.5 million, taking the top spot at the box office.
After three weekends in the top spot, Crazy Rich Asians moved to second place but is still going strong, earning an extra $13.6 million for a domestic total of $136.2 million.
Another new film debuted in the top five — Peppermint starring Jennifer Garner as a woman who sets out for revenge after her husband and daughter are murdered by a cartel. It took in $13.3 million in third place.
The Meg, starring Jason Statham, dropped two spots to fourth, earning $6 million in its sixth weekend with a domestic total of $131.6 million.
Rounding out the top five in its second weekend at the box office was Searching, starring John Cho as a father searching for his missing teenage daughter, taking in an additional $4.5 million for a domestic total of $14.3 million.
What did you see at the movies this weekend? ~Alexandra Heilbron