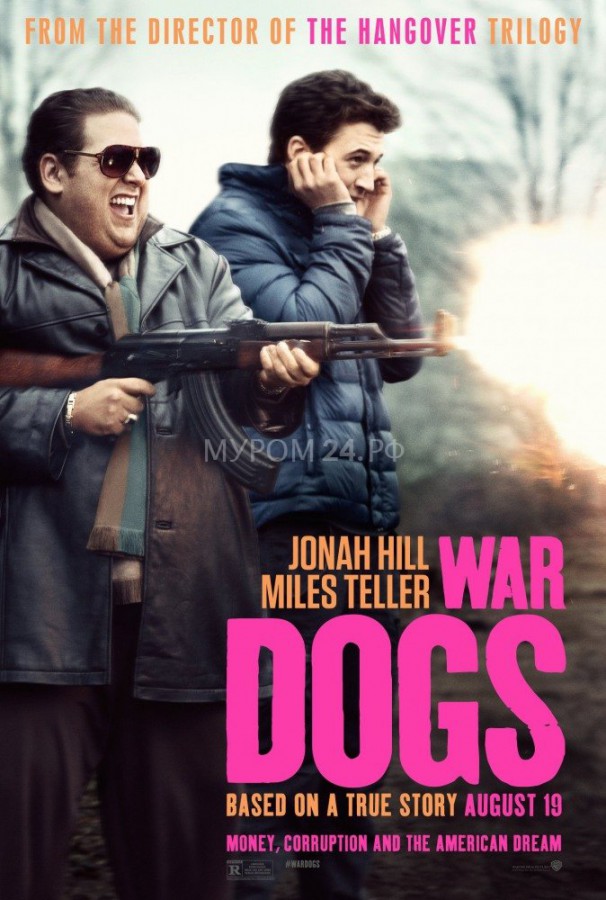 After losing his job at his uncle's police supply business, 18-year-old Efraim Diveroli was offered the opportunity to take over his father's shell company, AEY Inc. The stoner teen relished the opportunity to become his own boss, but struggled to take the budding company off the ground. A year later, he approached his childhood friend and fellow marijuana-enthusiast, 23-year-old David Packouz, with an offer to become his partner in arms dealing.
Working out of a basement and smoking massive quantities of weed for inspiration, they managed to bring in a series of small contracts worth millions. However, not satisfied, the two friends caught word that the U.S. government was looking for a company to supply millions of rounds of ammunition to the American-allied Afghan army during the War on Terror, and sought to secure the bankable contract. And, in a shocking twist, the boys landed AEY Inc. a near $300 million arms contract just four years after taking it over.
Life was good for Efraim and David, whose sole goal was to become millionaires. But they soon learned they had bit off a lot more than their small arms company could chew, and after a series of highly illegal missteps, the media-proclaimed "Arms Wunderkind" were eventually charged and convicted of fraud of the American government.
The unbelievable story gained major attention after Guy Lawson wrote a detailed Rolling Stone article about "the dudes," or more affectionately known as the "stoner arms dealers," and subsequently adapted their fable into a book titled Arms and the Dudes.
The dramedy War Dogs, directed by Todd Phillips, is loosely based on Lawson's work, and stars Jonah Hill as Efraim Diveroli and Miles Teller as David Packouz. The film hits theaters tomorrow (August 19). ~Shelby Morton
To learn more about Efraim and David's wild ride to infamy, click here.