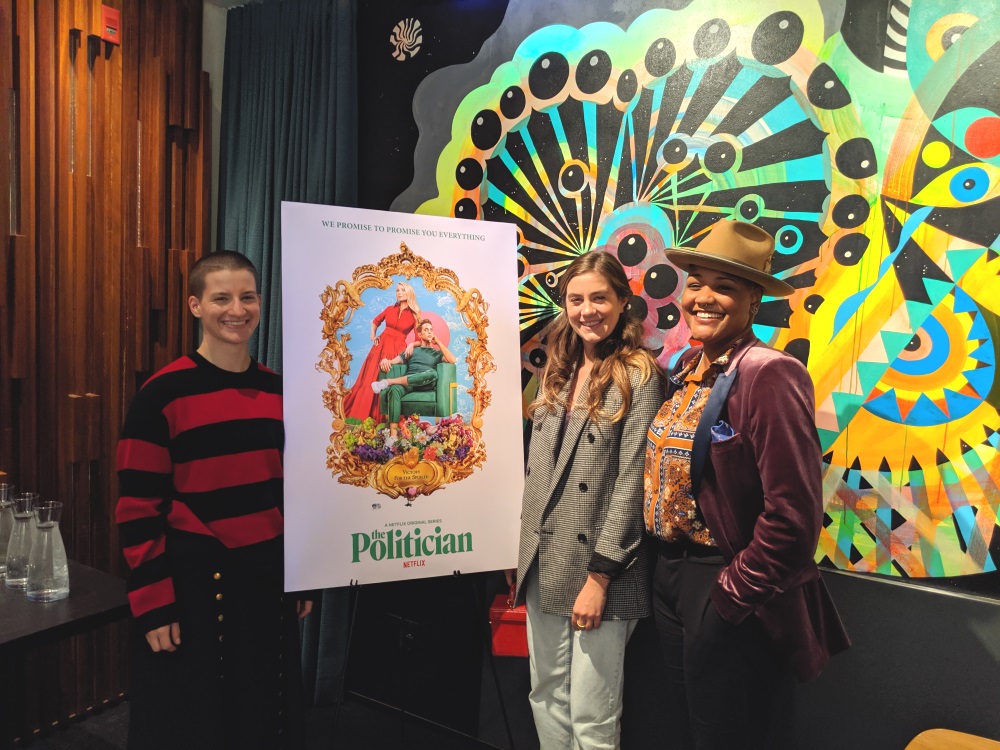 Laura Dreyfuss, Theo Germaine and Rahne Jones talk about working with Ryan Murphy, their roles and more!
The first collaboration from TV honcho Ryan Murphy's $300 million deal with Netflix is the comedy The Politician, co-created by Murphy, Ian Brennan and Brad Falchuk. The first season of eight episodes dropped on Friday, and the show has already been renewed for a second season.
The series follows Payton Hobart (Ben Platt), a wealthy student from Santa Barbara who has his life all figured out — he knows he's going to be the President of the United States. But first, he has to outsmart his ruthless classmates in the most treacherous political landscape of all: by getting elected Student Body President at Saint Sebastian High School.
His two friends are his campaign managers: McAfee Westbrook (Laura Dreyfuss) and James Sullivan (Theo Germaine). Running opposite him are Astrid Sloan (Lucy Boynton) and Skye Leighton (Rahne Jones). The series also stars Gwyneth Paltrow, Jessica Lange and Zoey Deutch.
I sat down with Laura Dreyfuss, Theo Germaine and Rahne Jones in Toronto to talk about the world of Ryan Murphy, their first meeting with him, their own high school experiences and who they would want to comprise their inner circle if they were running for school president. ~Marriska Fernandes
How does your own high school experience compare to this? Were you like your actual characters in high school?
Theo: I went to high school in a very small public school in the middle of rural Illinois. I had not come out in high school; I had come out to myself. I was a pretty ambitious high school student. I didn't do politics because it wasn't a thing in my school, but I was president of the drama club and I was president of the art club. I was doing a lot of stuff, since I was working all the time. That's probably the only thing that compares to this high school experience — I was very busy and I had very specific goals. And I didn't get a lot of sleep, just as these characters don't.
Rahne: I was not at all like Skye. I was a student athlete and played two Varsity sports. That was a big part of my life. I wasn't out — I knew I was gay, but I didn't tell anybody because I didn't know how it was going to be received. I kept it to myself until I officially came out. But yeah, I was a goody two-shoes (laughs).
Laura: I was nothing like McAfee. I did all the musicals and dramas, I was very shy.
Having to play someone who is in the business of politics and having to think as savvy individuals, what sort of research did you do? What were the inspirations for your characters?
Theo: I read Obama's campaign manager's book. I got this job so last minute last year and I was told I was starting in a day so I was like, "You need to hurry up and know exactly what you're talking about and fill in all the gaps of your education that you don't have." So I avidly googled everything that I could. I have done some theatrical work before that is connected to politics so I tried to pull on the resources I already had and just get smarter.
Laura: I probably shouldn't brag about this, but I didn't really do any research (laughs).
Theo: She just had it! (Laughs)
Laura: I think the writing for me was very clear and the character was very specific.
Rahne: I drew from personal experience being a black lesbian. I would consider myself as gender non-conforming and presenting myself in a different way. But I also felt Skye was a legitimate activist and militant so I researched Angela Davis and others who were a big part of the Black Power Movement in the late '60s and early '70s and I feel like Skye would absolutely admire those people and have their posters on her wall.
Theo: I feel like I did exactly what James would have done in the situation — books, research, reading, got to have this! And Laura did what McAfee would have done like, "I got this" because your character is so confident.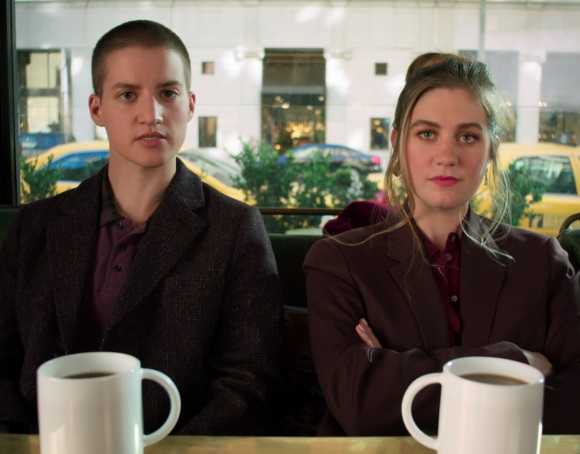 Laura, you've previously worked with Ben Platt and Ryan Murphy and his team. What was it like to work with them again?
Laura: It was the most amazing thing. I was so fortunate to be able work with Brad, Ian and Ryan again. I worked with them on the last season of Glee so I was there for such a short period of time and I got a taste of something I really wanted more of. I always knew I would want to work with them again. So when I got the script, I was over the moon knowing Ben was already attached to the project. We were texting furiously when I was auditioning. It was the best… coming on set everyday and having someone I knew and loved already there. Knowing him for as long as do, it's almost like we have this shorthand because we just know each other so well as actors.
Theo: I remember how excited Ryan was to have the two of you working together on TV.
Theo, Rahne, what was your first meeting with Ryan like?
Rahne: Did I black out? Probably (laughs). I had a scene that didn't make it to the final cut. I was yelling at somebody and it was myself, the extras, the crew and Ryan. It was my first time on camera and I was like, "Okay, my legs are just going to shake then on camera." But Ryan was so supporting and he knew exactly what he wanted. I felt welcomed. As I was walking to the set I was like, "Oh my God, this is wild."
Theo: I didn't meet him until my first day of filming. I was doing a scene that also didn't end up making into the episodes. We had props of these green juices and Laura and I, it was probably my fault, bumped into each other. I had this lavender polo on and I spilled green all over!!
Laura: Oh my god, this is giving me anxiety remembering.
Rahne: Noooo! Did you like die?
Theo: I was just like, "Okay, you're not going to get fired because of this, but also I was like, "Oh my god, I spilled juice all over myself on the first day of filming!" I was so nervous. This was the day I met Ryan. We met, talked about character stuff and then that happened. But looking back, that's funny.
Laura: I remember meeting him years ago. I would say on the first day of filming I was immediately put at ease and I was definitely intimidated, but he went out of his way to make us all feel included in the conversation. He made it very clear that it was a collaboration and that we were building something together and that this wasn't just his thing that he was putting on us. It felt wonderful to collaborate with him and be welcome to voice opinions and ideas.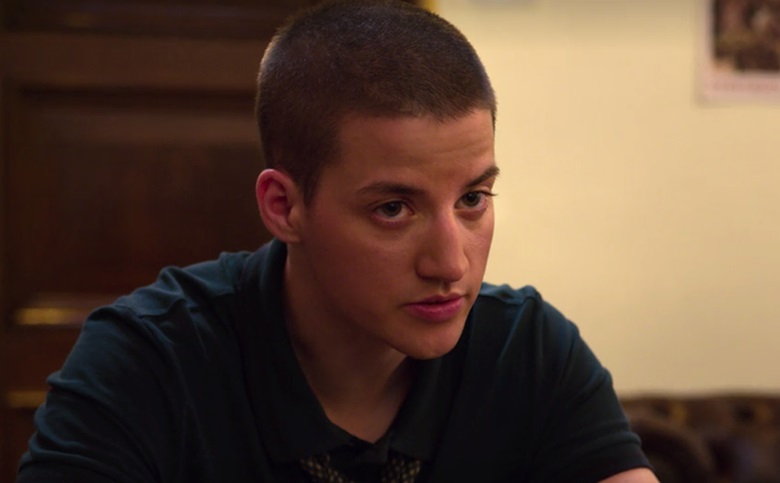 Theo, James' gender identity is never directly addressed in the show's eight episodes. How refreshing is it for you to not have to address that aspect of the character arc?
When you're working in such a hyper capitalist art form where everything is something that you can sell, it's very easy to get caught in this trap of just figuring out how to get really good at labeling and branding yourself to try to get a job.
But this was great because I got hired and they were like, "We're going to see this kind of person for this role." Then I got it and I got to do all of these different things for this role besides talk about gender identity. And I'm not saying that that's something that never needs to happen again, because it's very important to have these struggles of trans people in art, media and content but it's kind of liberating to be able to just get to do what everybody else does. And by that I mean cisgender actors. It's made me feel like it's possible for me to have more opportunities than the stuff I used to audition for. I have had a taste of what this is like and I got to do more than I thought I was going to do and I want to make it possible for everybody.
Ryan's definitely changing the norms and paving the path.
Theo: Yeah and it feels like a lot of pressure, but it's really important to have trans doing cool stuff and mainstream content. If I can be a catalyst for inspiration…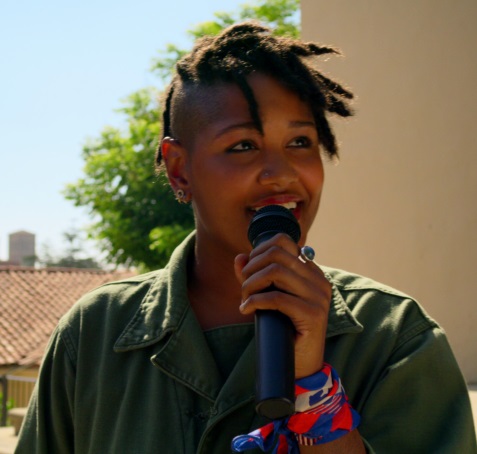 Rahne, I hear you were previously at the Department of Homeland Security! Can you talk about how you landed your very first project with this one?
Rahne: I worked there for four-and-a-half years, but it's not something I wanted to do for the rest of my life and so I quit. I have always been a fan of watching people perform and being in awe of the sheer talent of people and the courage they have to be vulnerable. But I was too afraid to do it. So I quit my job, moved to New York without a plan of action and got a job at a hat shop.
I started auditioning and then I saw the breakdown and was like, "Oh my god, you guys could see me the way I am on screen," because I didn't think Hollywood would want someone like me and then I saw this. I got a callback, met Ryan, Ian and Brad at the audition. It was a surreal experience. It's been a far cry from the many lives I've lived, but take the risk and it might pay off.
Theo: I just want to say, Rahne is so talented. So natural and so good. I was intimidated by how good you were. I was like, "I have never heard of this person and was like, this person had to go to school or something!"
Rahne: That's so sweet. I was intimidated by everybody. I thought Laura was the coolest person on earth. And I was like, "She's not going to like me."
Laura: And now she's like, "She's the biggest dork on earth!" (all laugh)
Which of you is the most electable in real life?
Laura: Me. (Laughs) I'm kidding! Hmm, I'd say Rahne.
Rahne: Me?
Theo: True, Rahne.
Laura: You have the government experience. People are not going to trust us because we're actors.
Rahne: Well, then I'm going to snap back into government form.
Theo: I'll help manage your campaign.
Laura: You have a way of conducting yourself that makes everyone feel instantly comfortable. I would get behind you. You feel very capable.
Theo: You're very trustworthy.
Rahne: Stooop! Thank you, I appreciate it.
If you were really running for President, who would you include in your inner circle?
Theo: Sometimes I feel like my partner is my trusted advisor. I would want William on my team and William does come from a political background and then they quit and became an actor.
Rahne: My fiancée Bridget is so organized and I'm not. She's always like, "Okay, okay. How are we going to execute this?" And Meryl Streep. (Laughs)
Theo: Meryl Steep is on my team!
Laura: Probably my boyfriend. He's the smartest person I know.
Theo: So basically we picked all of our first persons.
If you could guest star on any Netflix show?
Laura: American Horror Story, not a Netflix original but it's currently streaming on Netflix. I want to be a demon who comes out of somebody's stomach.
Theo: For the Netflix originals, The Umbrella Academy. I love that show. I've been a fan of the comic for so long.
Rahne: Sex Education. Absolutely loved that show — so entertaining!
The Politician is currently streaming on Netflix.