Leonardo DiCaprio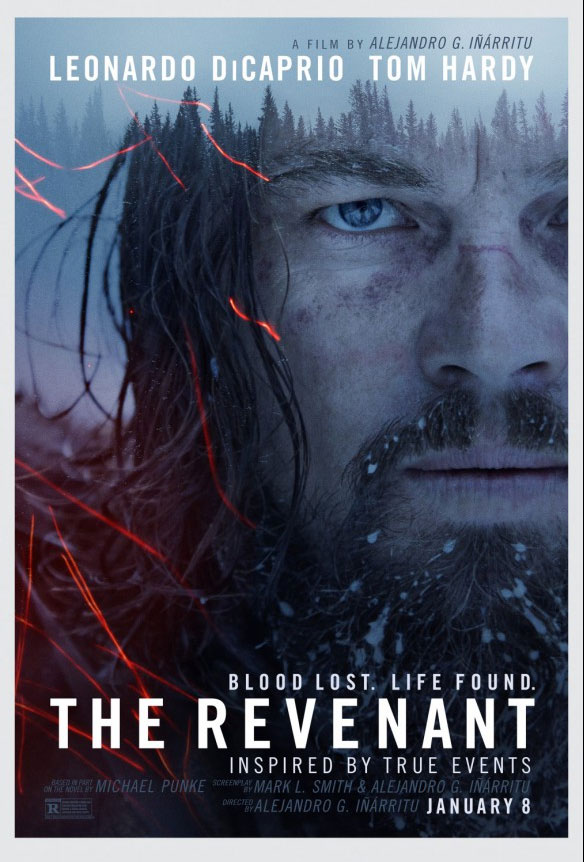 fans rejoice — after five weeks in theaters, his flick The Revenant has finally grabbed the top spot, earning $16 million this weekend. The man vs. nature epic is not only an awards darling, but a winner at the box office — so far taking in nearly $120 million domestically. Leo can also celebrate a personal victory — The Revenant has become the fifth most successful movie of his career. Tribute.ca are also celebrating this drama flick, again giving it 3.5 stars.
Star Wars: The Force Awakens crept back up to second place in its sixth week at the box office. The rebooted sci-fi classic took in another $14.3 million this weekend. There's no slowing this blockbuster down — it's closing in on $2 billion worldwide and also earned 3.8 stars from Tribute.ca users.
The cop comedy Ride Along 2 dropped two spots to third this weekend, taking in $13 million. The Ice Cube and Kevin Hart sequel has now earned almost $60 million in North America. With a 4.5 star rating, Tribute.ca users seem to enjoy seeing the rapper and funnyman back together.
The Zac Efron and Robert De Niro comedy Dirty Grandpa earned $11.5 million this weekend, debuting in the fourth spot. Tribute.ca users gave this raunchy roadtrip flick a strong 4 stars.
Horror movies tend to do pretty solid work at the box office and the low-budget supernatural flick The Boy, about a doll who comes to life, is no exception, opening in fifth with $11.3 million this weekend. This spooky film is also doing solid work here at Tribute.ca, with our users giving it a 4.5 star rating.