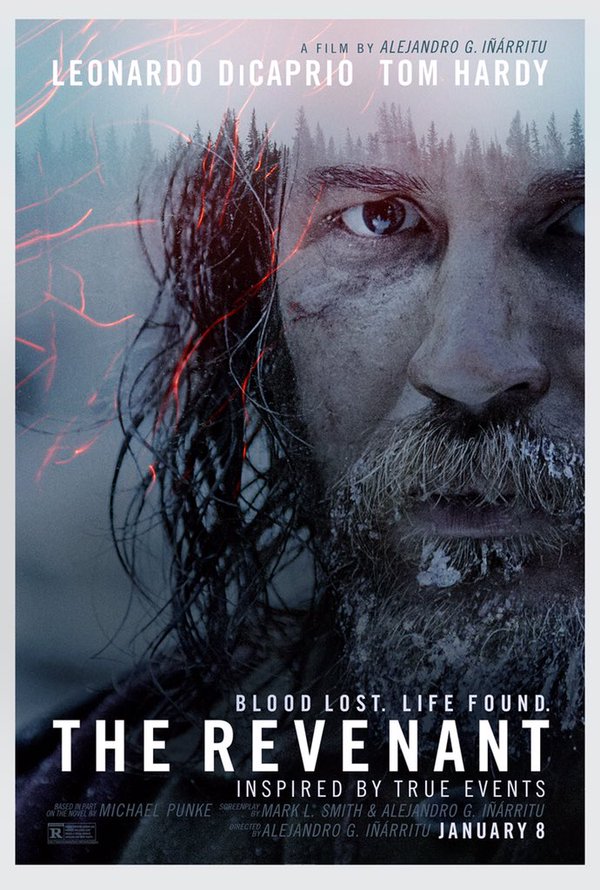 The year has just begun and we already know we've got a great one ahead of us for movies. The 12-time Oscar nominated man vs. nature flick The Revenant still the leads the pack in this week's top trailers. However, there's a couple new flicks on the block ready to take over the top spot: the antihero action comedy Suicide Squad and the Seth Rogen/Zac Efron sequel Neighbors 2: Sorority Rising. Here are this week's top five trailers:
1.) The Revenant
2.) Suicide Squad
3.) Ride Along 2
4.) Daddy's Home
5.) Neighbors 2: Sorority Rising
The Revenant- In the 1820s, frontiersman Hugh Glass (Leonardo DiCaprio) is brutally attacked by a bear and left for dead deep in the uncharted American wilderness by members of his own hunting team. Guided by sheer will and the love of his family, Glass navigates a hostile environment, a frigid winter, and unfriendly Native American tribes in his quest to survive.
Suicide Squad- A group of super villains (featuring Margot Robbie, Will Smith and Jai Courtney) are forced to work together in exchange for reduced prison sentences.
Ride Along 2- Police academy graduate and newly appointed cop Ben Barber (Kevin Hart) wants to make it as a full-fledged detective, like his friend James (Ice Cube). So he tags along from Atlanta to Miami with James to track down a fugitive criminal (Ken Jeong) and bring down a powerful drug lord (Benjamin Bratt) just hours before Ben's wedding to James' sister.
Daddy's Home- A mild-mannered radio executive (Will Ferrell) tries hard to be the world's greatest stepfather. But when his wife's freeloading ex-husband (Mark Wahlberg) comes back into the picture, he's forced to compete for the kids' affection.
Neighbors 2: Sorority Rising- When a wild sorority house moves in next door, Mac (Seth Rogen) and Kelly (Rose Byrne) are forced to turn to the one ex-neighbor (Zac Efron) with the skills to bring them down.