The Room. Worst movie ever made?
By Alexandra Heilbron on April 18, 2011 | 8 Comments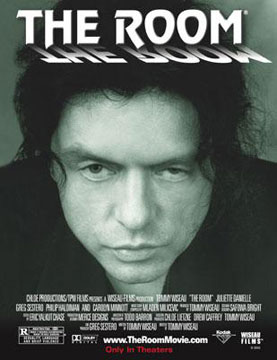 Would you be proud of having the distinction of making what has been called the worst movie ever made?  Tommy Wiseau is not only proud of it, but he has literally made a career from his cult hit, The Room. Plagued with unresolved sub-plots, exaggerated sex scenes, unexplained characters, and a bizarre script, The Room's unintentional humor has transformed this would-be-flop into a bonafide cult hit. Since its debut in 2003, The Room has garnered a mass following across the country that includes celebrity actors and comedians like David Cross, Paul Rudd, Jason Siegel, and Katherine Bell, just to name a few. The monthly sold-out raucous screenings of The Room in Los Angeles, New York and Toronto have drawn comparisons to the midnight interactive audiences of The Rocky Horror Picture Show and The Big Lebowski. Although originally written as a drama, this unintentional comedy leaves audiences rolling in the aisles.
Tribute had the opportunity to talk to Tommy Wiseau from his home in Los Angeles about why he thinks this film has become a favorite with moviegoers around the world.
Q: Hey Tommy. I just want to start off by saying that I am a huge fan of your movie. I have seen it about 20 times and I will never get tired of it. On the contrary critics have given it some negative reviews but it has a large cult following — why do you think it has developed such a large fan base?
T: I don't have an answer to be honest with you. I am just a simple guy and I like when people enjoy themselves. I always say:  you can laugh, you can cry, you can express yourself but please don't hurt each other. I really don't know, to be honest with you. I'm very impressed with everything that has happened. Millions of filmmakers would love to be in my position right now.  To partially answer your question, if you are honest it makes the world a better place. I created the room with my passion and after all these years it finally worked out. I hate firing people, we had to go through four crews, people are disrespectful but people do appreciate The Room and I love them all.  That's why I am coming to Canada! I want to meet all my Canadian  fans! I wanted to create a film that hadn't been created yet. I studied film for many years. The Room is almost 20 years of my work. You see, I understand young people unlike the media.  I don't expect people to love The Room 100% but I respect that people enjoy it and that maybe it opens certain doors for them. That's what makes me happy.
Q: Like I said, I have seen the movie many times. What kind of fan reactions have you gotten?
T: One person actually asked me to marry them! Overall all they have a great respect for me and they know who I am and I am very open about it. In Los Angeles, we actually had two screenings because so many people showed up!
Q: What is the most memorable thing that has happened at one of the screenings?
T: People bring flowers and that's pretty memorable. I actually got a rose from one girl. She was so beautiful! I love all the screenings to be honest with you. I don't think I have gone to one single bad screening! Even if negative things happen, I turn it into positive reaction. I have been doing this for eight years now so the negative things do not effect me as much as they did at the beginning. 
Q: How did you come up with the title The Room for the film?
T: The room is a special place. It's not "A room" it's THE room.  It's a place where there is no restriction. If we title it "a room" it can be any room but it's THE room so it is a special place. We all have this place. It's like our little corner that you are comfortable with.
Q: How did you gather the actors for the film? Other then yourself, who do you think stood out the most?
T: Everything in The Room, we did it the same way the big studios do it. The only difference is the budget and the actors. We put an ad in Back Stage West and in return we got almost 8,000 headshots from people who wanted to be in the film. We then do a process of selection and a rehearsal process after they are selected. The process of audition is very time consuming. As a director and an actor, it is very difficult to say "this person was better than another person." I judge by chemistry of the actors but it is difficult being a judge. I will never bash any of the actors.
Q: You also directed and wrote the movie. What were the different challenges you faced being a director and an actor? 
T: It was a roller coaster ride doing everything. It was very difficult because the tape that we used to film it is very different than we have today. I believe in preparation. As you already know we had to deal with many crews, 2 cameras. Also as I said we had to get many different actors because they tried to tamper with the project. I just liked doing the movie how I envisioned it. I wanted it to be my own.
Q: How did you come up with the idea for writing The Room?
T: For many years I wanted to be a rock star but of course that didn't work out. I did however write on napkins and pieces of paper sentences and occurrences. I decided maybe I should write a book because I had been writing so much. I'm actually writing a book based on The Room that will hopefully be published soon.
Q: What was your favorite scene to film in the movie?
T: I love many of the scenes. I really like the Chris-R scene and of course the "you are tearing me apart Lisa" scene. The reason I love the Chris-R scene is because we worked really hard to finish it. It's not just that though, it brings people together. Everyone is one the roof together by the end of the scene. You see the perspectives of the different characters. I feel like with all the connections in this scene that the room connects the entire world.
Q: Do you have a favorite line that stands out?
T: I really like the "two is better than three" line. People ask me is this drama or comedy? I just think the more colors you have to a film the better. The more genres, the more people will like it. I like relating to the whole general speaking public. The script itself is 99 pages but the novel it is based on is 600. I had to leave a lot of stuff out of the script. I had a limitation of what I could present on the big screen. 
Q: What are your future plans for The Room? 
T: We are releasing a Blu-ray version of the room and 3D! I may consider a sequel! On the Blu-ray there will be many new special features. We have 1000's of scenes and things people haven't seen before.  It is very exciting.
Q: Do you have any other future projects coming up?
T: I am actually working on The Neighbors sitcom. We are starting from scratch. I am also working on a comedy movie and a vampire movie. I also have the pilot for The Tommy Wiseau Show and of course The House That Drips Blood On Alex, which we are hoping to make a sequel. 
~Ethan Krebs
Tommy Wiseau
writer, director, executive producer and star of the Hit Cult Film THE ROOM comes to Toronto as a special guest for 3 nights
The Royal – 608 College Street, April 22, 23 + 24
Tickets: $15.00
Tommy will be in attendance for all five screenings where he will make an introduction and be on hand for a Q +A  following each screening.
Advance tickets go onsale Tuesday, April 5 at 1 pm through T.O. Tix and will be available in person at their ticket booth in Yonge/Dundas Square or online at totix.ca.
---
---
---
---
Similar Articles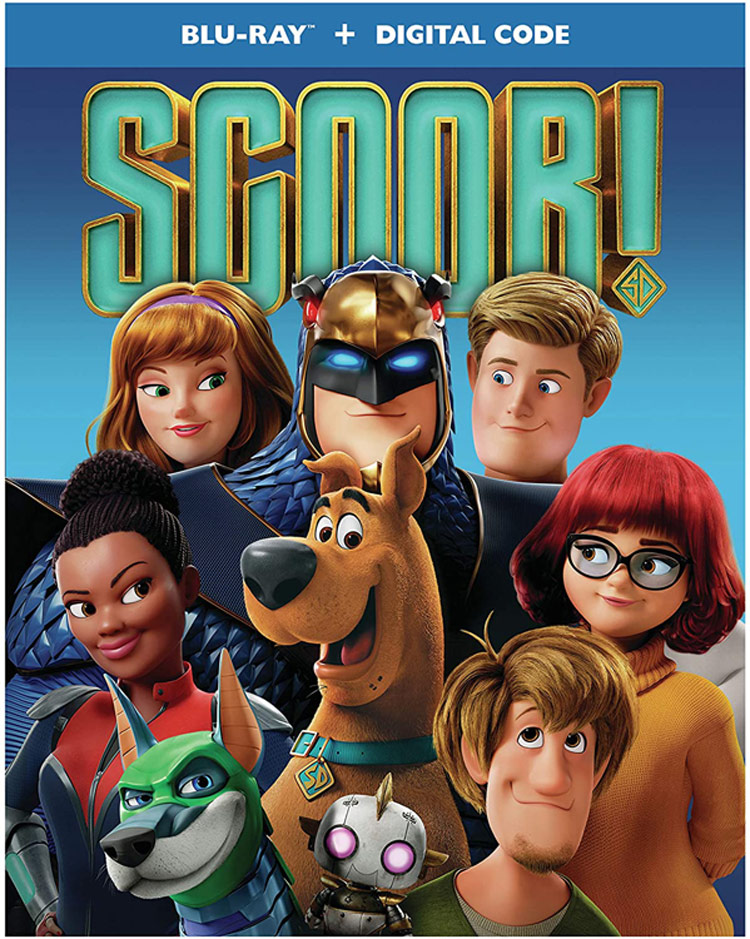 July 21, 2020 | Leave a Comment
Check out the assortment of releases this week, featuring the talents of Bruce Willis, Jesse Eisenberg, Scarlett Johansson, Adam Driver, Zac Efron and more!
---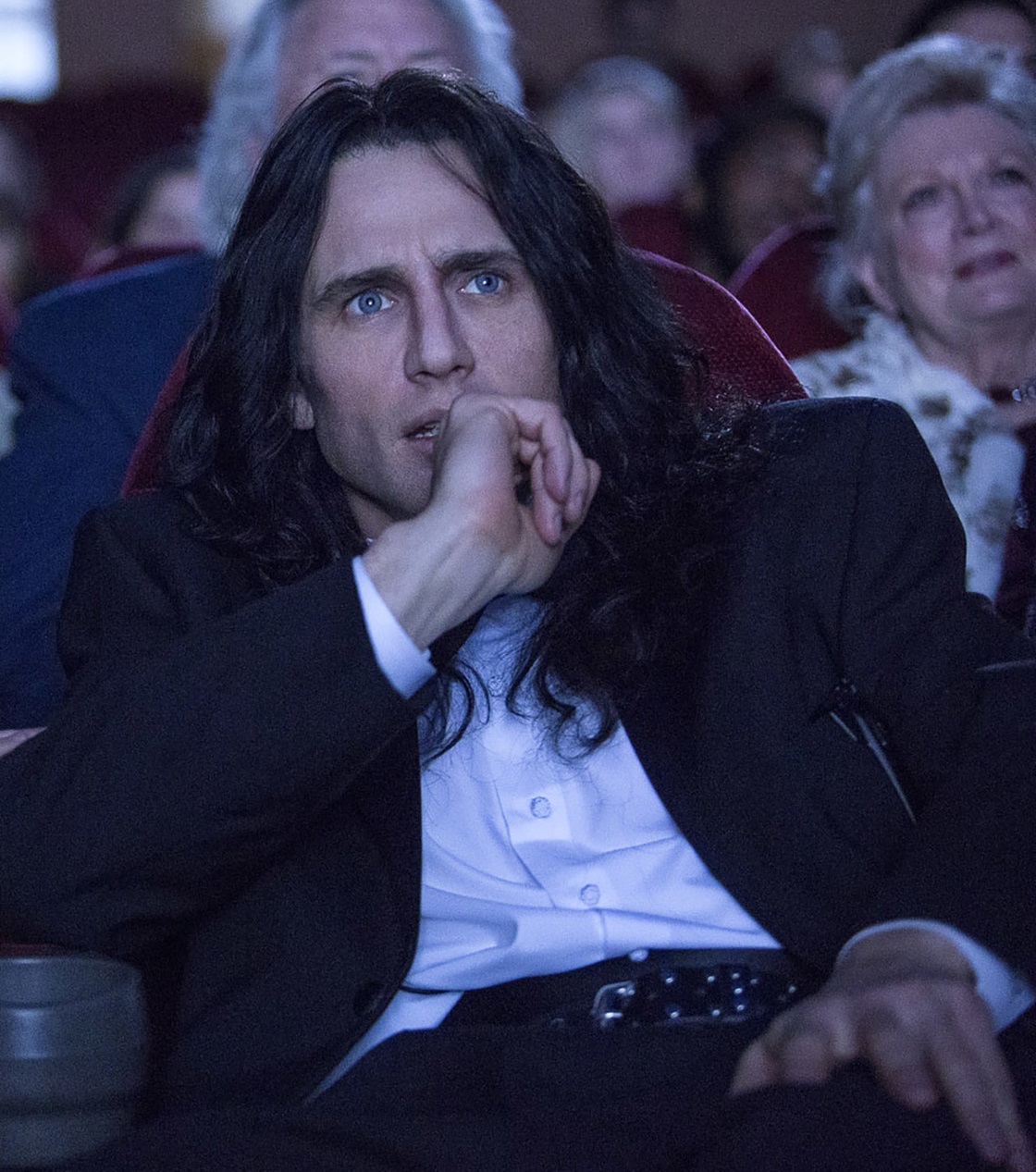 December 1, 2017 | 2 Comments
The Disaster Artist, starring James and Dave Franco, is a hilarious retelling of the making of the cult film The Room. It's one hilarious film you should't miss.
---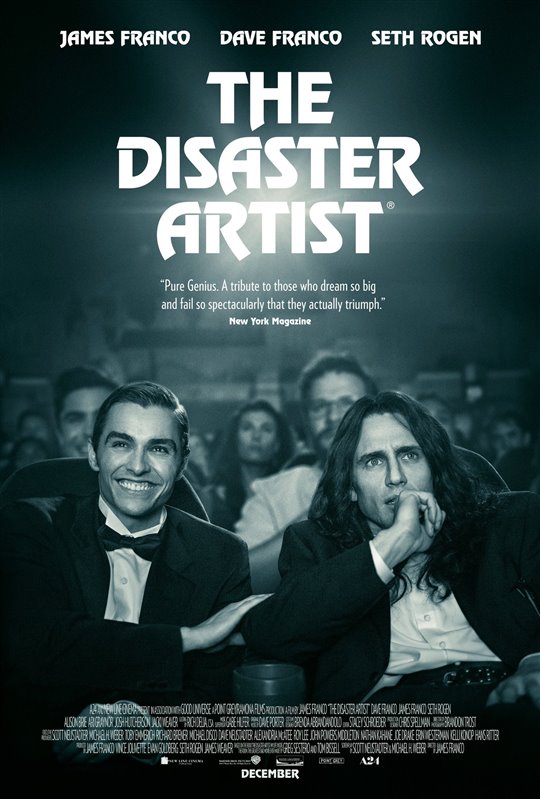 December 1, 2017 | Leave a Comment
Lots of limited releases in theaters this week, including James Franco's Tommy Wiseau biopic The Disaster Artist, the Alaskan thriller Sweet Virginia and more!
---