The Scorpion King 3 releasing on DVD Jan 10
By Tribute on January 9, 2012 | 5 Comments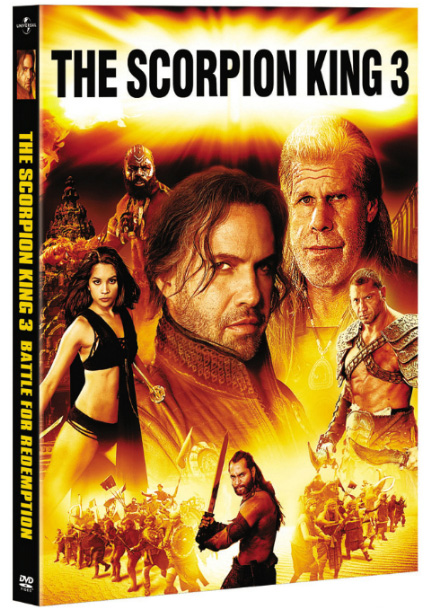 When The Mummy was released in 1999, its success sparked a string of action-packed sequels, including a spin-off series about Mathayus, the Scorpion King. Taking place 5,000 years before the events in The Mummy and The Mummy Returns, the first Scorpion King film revealed the character's origins and explained how he gradually rose to power. The Scorpion King 3: Battle for Redemption marks the third installment in this series.
Set against the stunning desert backdrop of ancient Egypt, the story picks up where the previous film left off. Mathayus (Victor Webster), the once-powerful warrior king, has lost his kingdom and his queen to the plague and has taken up a new life working as an assassin-for-hire. He's forced to face his fiercest demons when he's hired by Horus (Ron Perlman), the King of Egypt, and his ally, King Ramusan, to protect the empire from falling into the hands of Horus's evil brother Talus (Billy Zane). To help Mathayus on his quest, Horus has also employed Olaf (Bostin Christopher), a warrior with superior fighting abilities but who hasn't yet learned how to fully embrace his gifts. Mathayus, with his somber "I work alone" attitude, struggles to deal with Olaf's bumbling, laid-back nature but realizes that his unique skills are imperative to the dangerous mission that lies ahead.
In return for their services, Mathayus is promised the hand of Ramusan's beautiful daughter, Silda (Krystal Vee), for marriage. He agrees only after learning that she possesses the Eye of God's Medallion, a seemingly ornate piece of jewelry but one that grants its owner with supernatural powers. Before Mathayus can collect his reward, he and Olaf must first rescue the princess from Talus's imprisonment. Little do they know, Silda has plans of her own and to reclaim his fallen glory, Mathayus will have to fight the biggest fight of his life.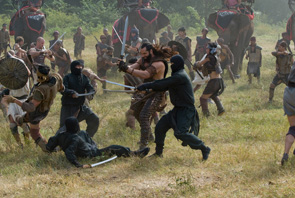 Director Roel Reiné has roped in the finest bulk of talent to put together the film's spectacular high-action stunts and fight scenes, which were choreographed by renowned stunt experts Kawee "Seng" Sirikanerut (Lara Croft: Tomb Raider) and Supoj "Jimmy" Khaowwong (Batman Begins). The film also stars UFC fighter Kimbo Slice and six-time WWE World Champion Dave Bautista, who both play part of Talus's ensemble of fierce ghost warriors summoned to "kill them all." The myriad of martial arts and sword fight sequences, plus the recreation of epic battles and showdowns, make this next chapter in the Scorpion King saga one worth catching.
You can join the adventure January 10, 2012 when The Scorpion King 3: Battle for Redemption is released on blu-ray and DVD in one easy combo pack. Bonus features include deleted and extended scenes, a gag reel, behind-the-scenes footage, and exclusive commentaries and interviews with the director and undefeated black belt champion Victor Webster. It also includes a digital copy of the film that's compatible with iTunes, and most Apple and Android devices. ~Soriyya Bawa
---
---
---
---
Similar Articles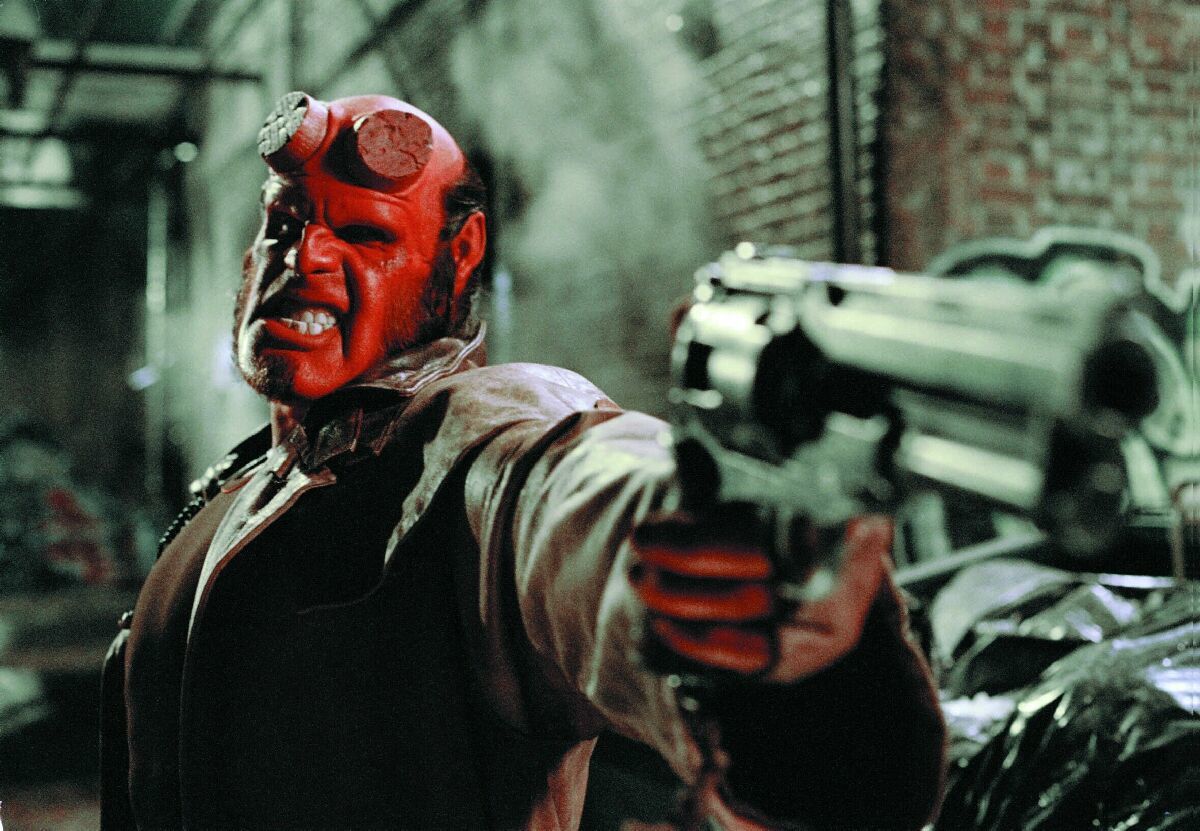 May 9, 2017 | 1 Comment
Hellboy is getting an R-rated reboot and Stranger Things star David Harbour will be taking the title role with Game of Thrones director Neil Marshall set to direct.
---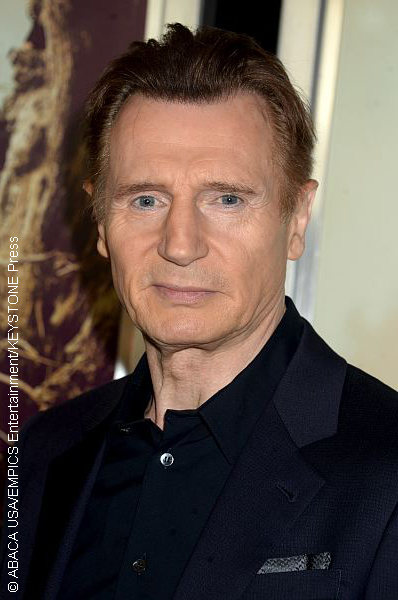 May 5, 2017 | 3 Comments
Actor Liam Neeson surprised a Vancouver sandwich shop by showing up to claim his free meal after the shop posted a photo claiming the star could eat for free!
---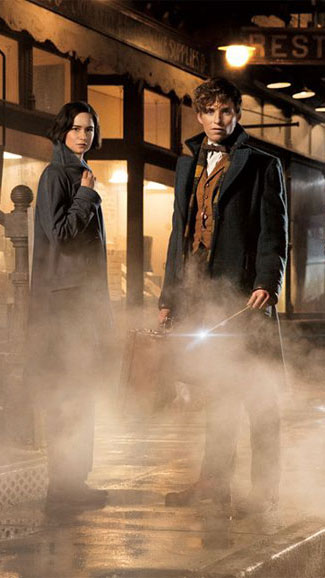 April 11, 2016 | 1 Comment
Check out the new teaser trailer for Fantastic Beasts and Where to Find Them starring Eddie Redmayne, based on the 2001 novel by J.K. Rowling. It's set in the wizarding world and promises to be an amazing treat for Harry Potter fans!
---