The Secret Life of Pets showcases animal antics – Blu-ray review and giveaway
By Tribute on December 6, 2016 | 18 Comments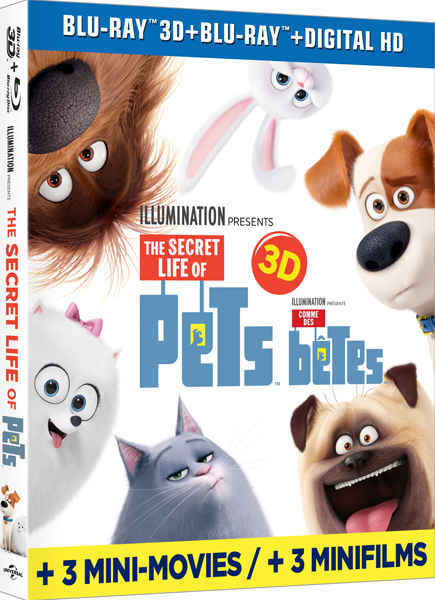 The affairs and activities of pets when their owners aren't around is a query commonly contemplated. Do they entertain themselves with games they've devised on their own? Do they escape into the streets and embark on wild journeys?
To offer their take on the matter, directors Chris Renaud and Yarrow Cheney — both of Despicable Me fame — present The Secret Life of Pets. Written by Cinco Paul and Ken Daurio — also known for Despicable Me — as well as Brian Lynch (Minions), the animated film has garnered over $365 million at the box office and primarily unfolds over the course of a single day with coddled terrier Max (Louis C.K.) at the helm.
When we're introduced to Max, we gain insight into his charmed New York lifestyle. His owner Kate (Ellie Kemper) pampers him and showers him with all the love she has nowhere else to direct. They're inseparable, save for when Kate abandons Max to hold down her job. Rather than sulk and wallow in his own despair, though, Max and the other fuzzy friends in his building — including posh lap dog Gidget (Jenny Slate), sarcastic and food-focused cat Chloe (Lake Bell) and dopey pug Mel (Bobby Moynihan) — occupy their time in creative and satisfying ways. Despite their displeasure at being left behind by their respective owners, they bark out the window at squirrels, rummage through the fridge with reckless abandon, and even use a kitchen mixer for a back scratch (genius!).
However, Kate brings home a rescue dog one evening that she's saved from the pound and the harmony established in her life with Max is interrupted. Their dynamic is altered by massive mutt Duke (Eric Stonestreet), and a fierce rivalry for Kate's attention and affection ensues. Although there's animosity in the air, the two dogs are forced to depend on one another when they find themselves in a precarious predicament that takes them to the underbelly of the pet world and into the city's sewer system.
Below street level lurks a group of animals called the Flushed Pets. They're an embittered bunch of misfits who've been permanently abandoned by their owners and are determined to exact revenge on humans and all domesticated pets in the city. The formidable leader of the revolution is the enigmatic rabbit Snowball (Kevin Hart), and the "liberated forever, domesticated never" crew apprehends Max and Duke.
To escape, they work together and rely on a little help from their furry friends, most notably Gidget, who orchestrates a plot to save them. It's highly refreshing that a female character is the one who summons the courage to confront the dangers of New York and lead the rescue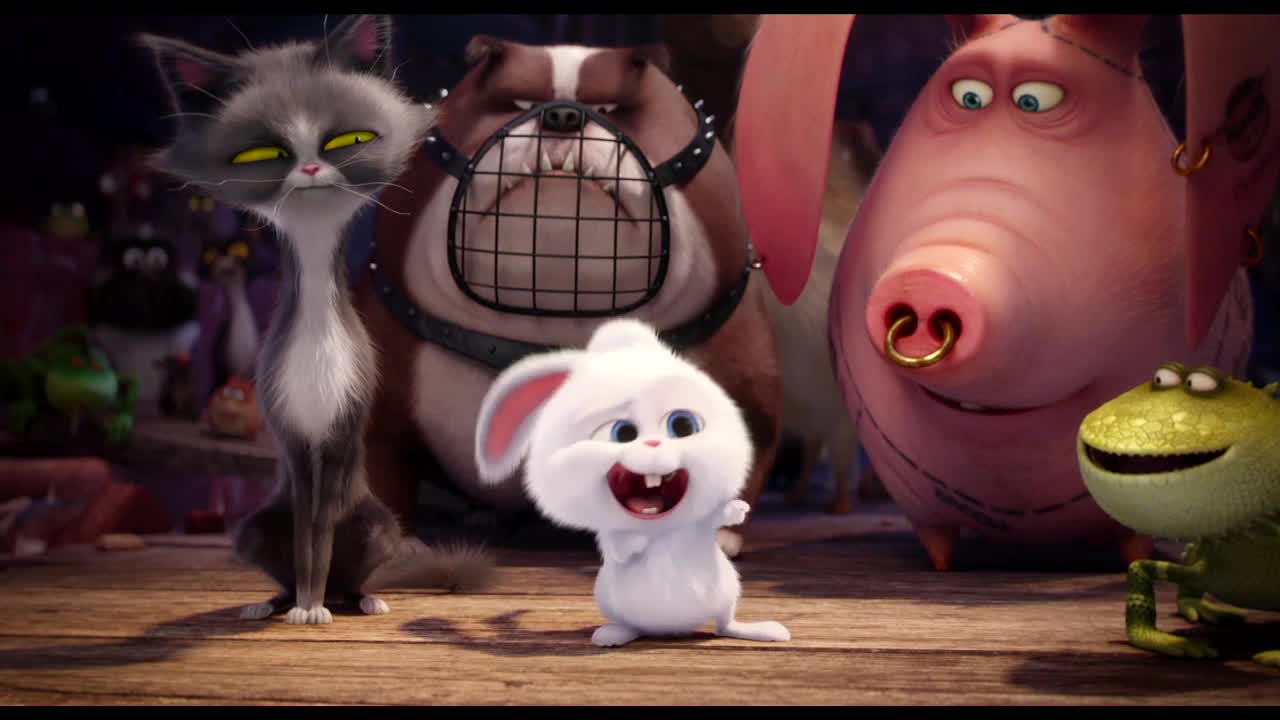 effort.
The Secret Life of Pets is a funny and charming adventure tale, even if the story falls on the lean side. For a 90 minute film, there's not much meat on its bone. But the engaging and compelling characters, paired with the alluring aspects of New York, offer much-needed texture.
Thanks to the enthusiasm and incomprehensible energy of Kevin Hart, Snowball emerges as the most memorable animal. Sharp-witted, quick-tongued and vivacious, he leaps off the screen. He and his grudge-holding gang are the best in show.
On the side of "leash lovers," it's Lake Bell's Chloe who meows to the top. She is endearingly crusty with a spiky demeanor. Her fine work warrants mention, too.
New York is animated to perfection in the film, replete with its streets, sewers, skyscrapers, parks, fire escapes and innumerable apartment complexes. For fans of the Big Apple, The Secret Life of Pets can be viewed as a sort of testament to the city that never sleeps.
Reminiscent of the relationship conveyed between toys and children in Toy Story, The Secret Life of Pets convincingly portrays the bond between animals and their owners. Children and adults are equally able to connect to the film, which was successful enough to warrant a sequel scheduled for release in 2018. The story could use higher stakes, more intense action sequences and a quicker pace, but the appealing characters and delightful backdrop of New York City give it legs larger than those of a terrier to stand on.
Special features:
* The Humans That Brought you Pets is made up of interviews with creators of the film, including directors Chris Renaud and Yarrow Cheney
* Animals Can Talk: Meet the Actors showcases Lake Bell, Eric Stonestreet and Kevin Hart, among others, as they do voice work in a studio and chat about what drew them to their respective characters
* All About the Pets pairs Eric and Kevin with an animal trainer who brings out various creatures — including a kitty, a chick, a hedgehog, a lizard and a python — for the actors to hold
* Hairstylist to the Dogs puts Eric and a pet groomer in a salon where they give two dogs "trendy L.A. looks"
* How to Make an Animated Film includes interviews with producer Janet Healy on the challenges inherent in making an animated movie, CEO of Illumination Entertainment Chris Meledandri on the cooperation required by all crew members to create a successful final product, and Brian Lynch on the collaborative effort between animation artists and directors to produce a film
* Anatomy of a Scene investigates the process of crafting an animated scene, from coloring, texturizing and shading to subtly manipulating a detail like an animal's fur
* The Best of Snowball
* "Lovely Day" Lyric Video
* Hot Dog Sing-Along
* Three Mini-Movies, including Mower Minions
If you've seen The Secret Life of Pets and would like to share your thoughts on the film, click here to rate/review it. We are also giving away a Blu-ray copy of the film. To win, leave a comment below and tell us the funniest thing your pet has done.
~Matthew Pariselli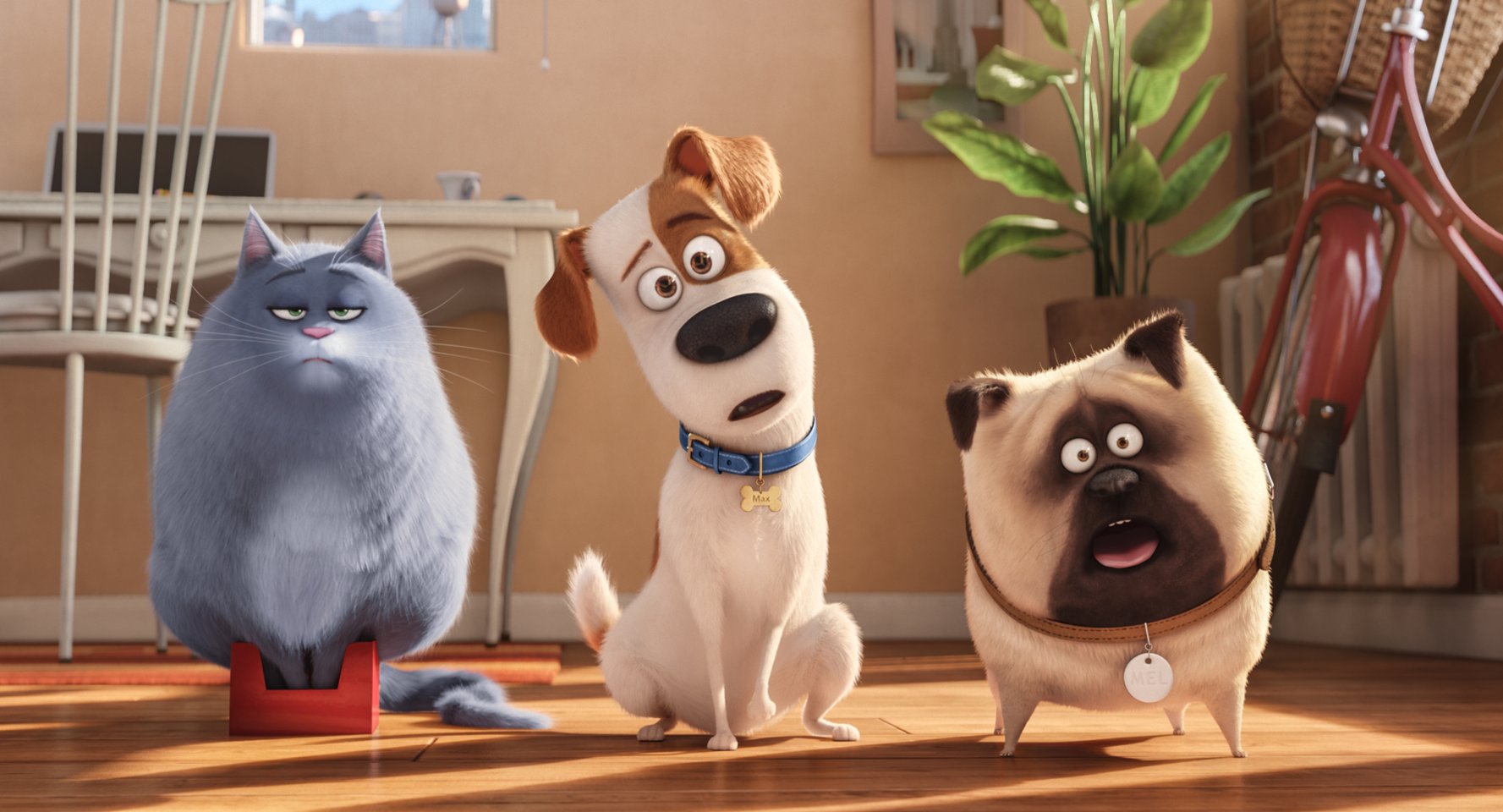 ---
---
---
---
Similar Articles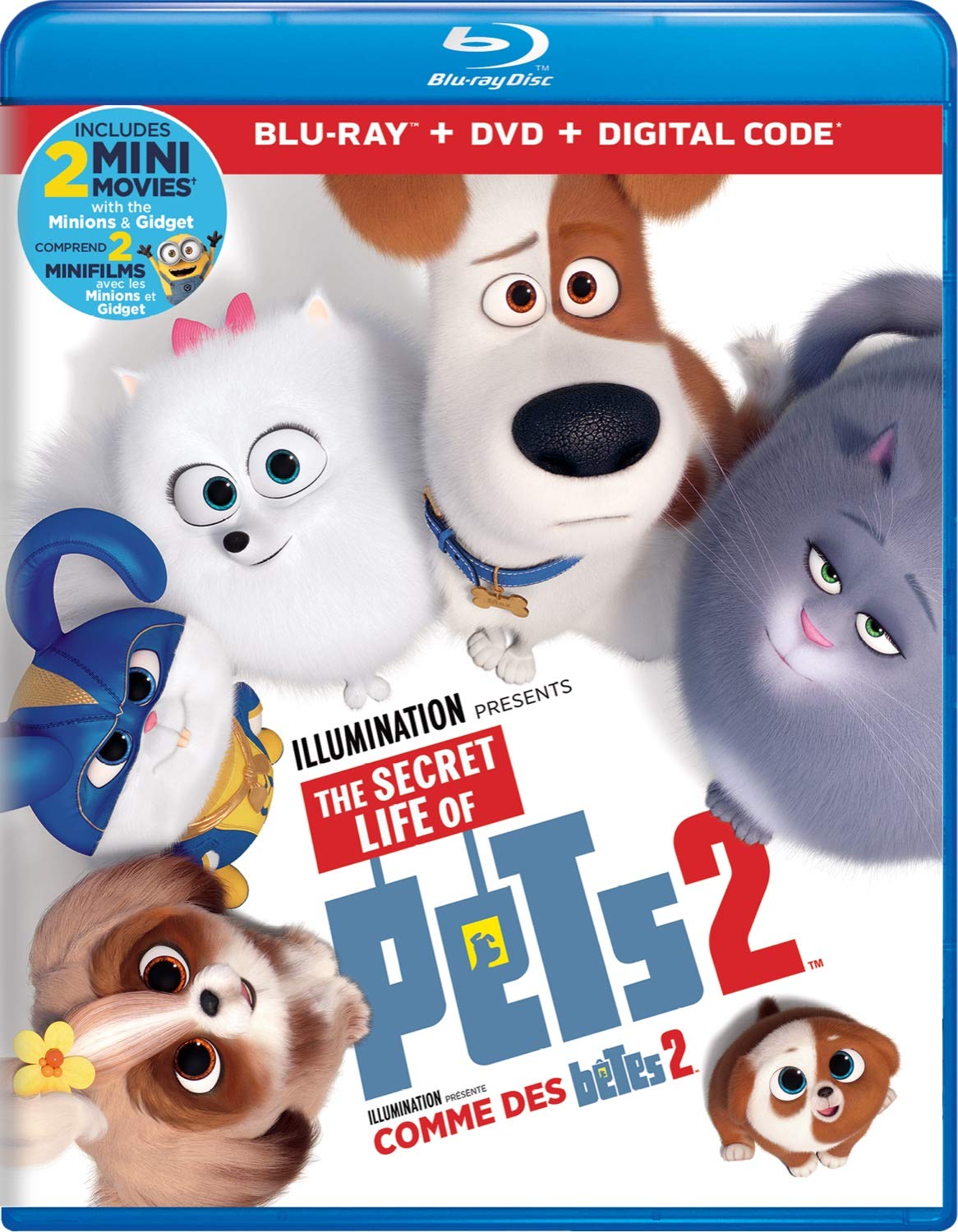 August 27, 2019 | Leave a Comment
The Secret Life of Pets 2 is now available on DVD and Blu-ray. Patton Oswalt and Kevin Hart provide the voices of Max and Snowball in this cute film for all ages.
---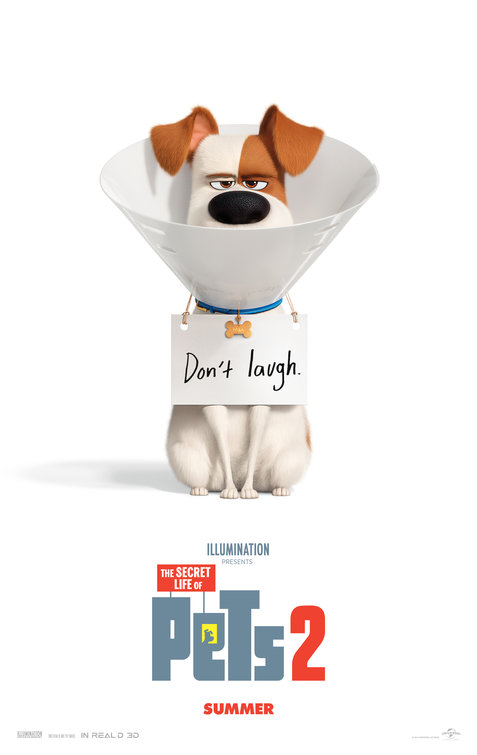 June 7, 2019 | Leave a Comment
The Secret Life of Pets 2 brings back all your favorite characters from the first one and gives them amusing stories to play out as Max has a new charge.
---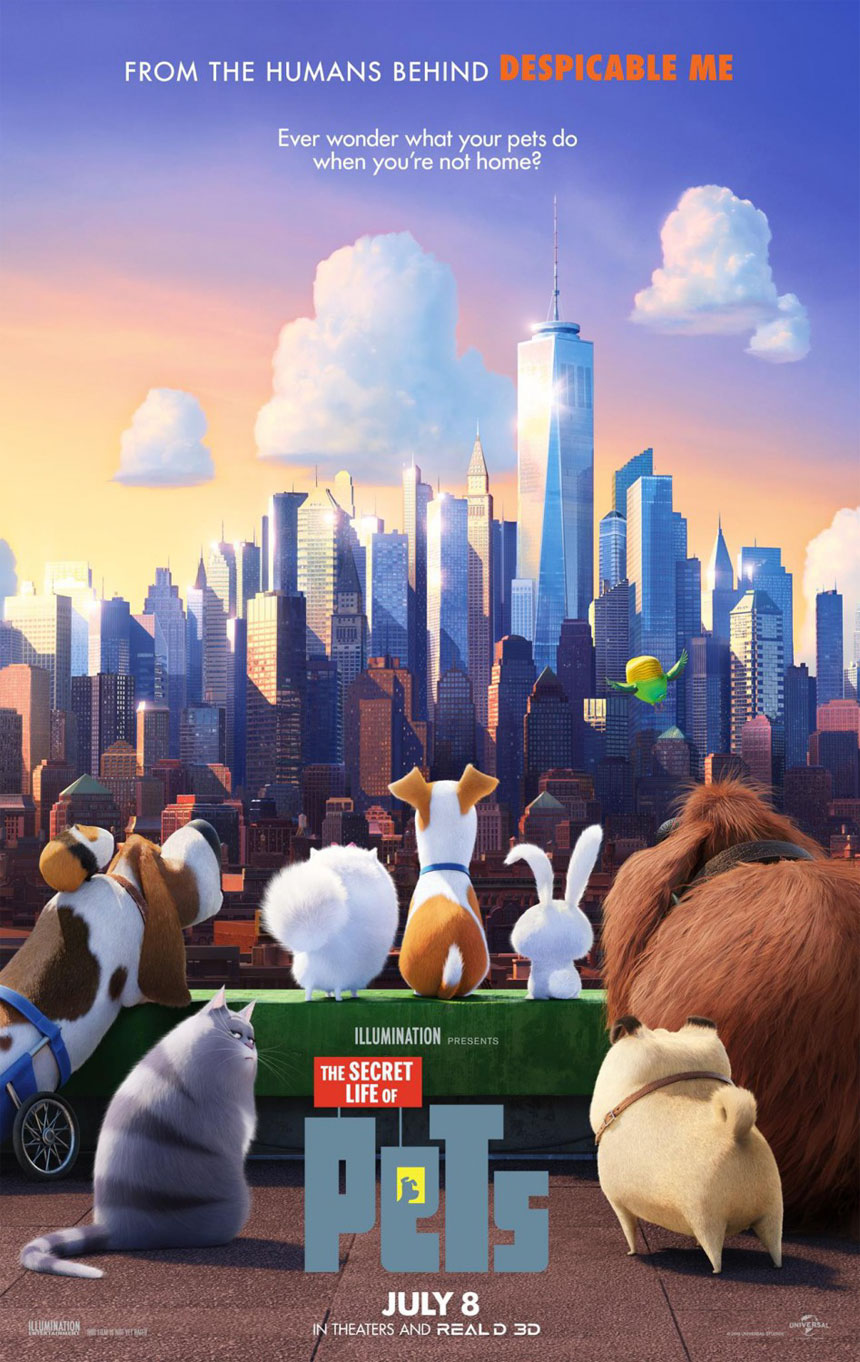 July 8, 2016 | 3 Comments
The animated comedy The Secret Life of Pets is about a dog named Max who does more than just sit at the door when his owner Katie is out. His normal routine is completely changed when Katie brings home a new dog.
---