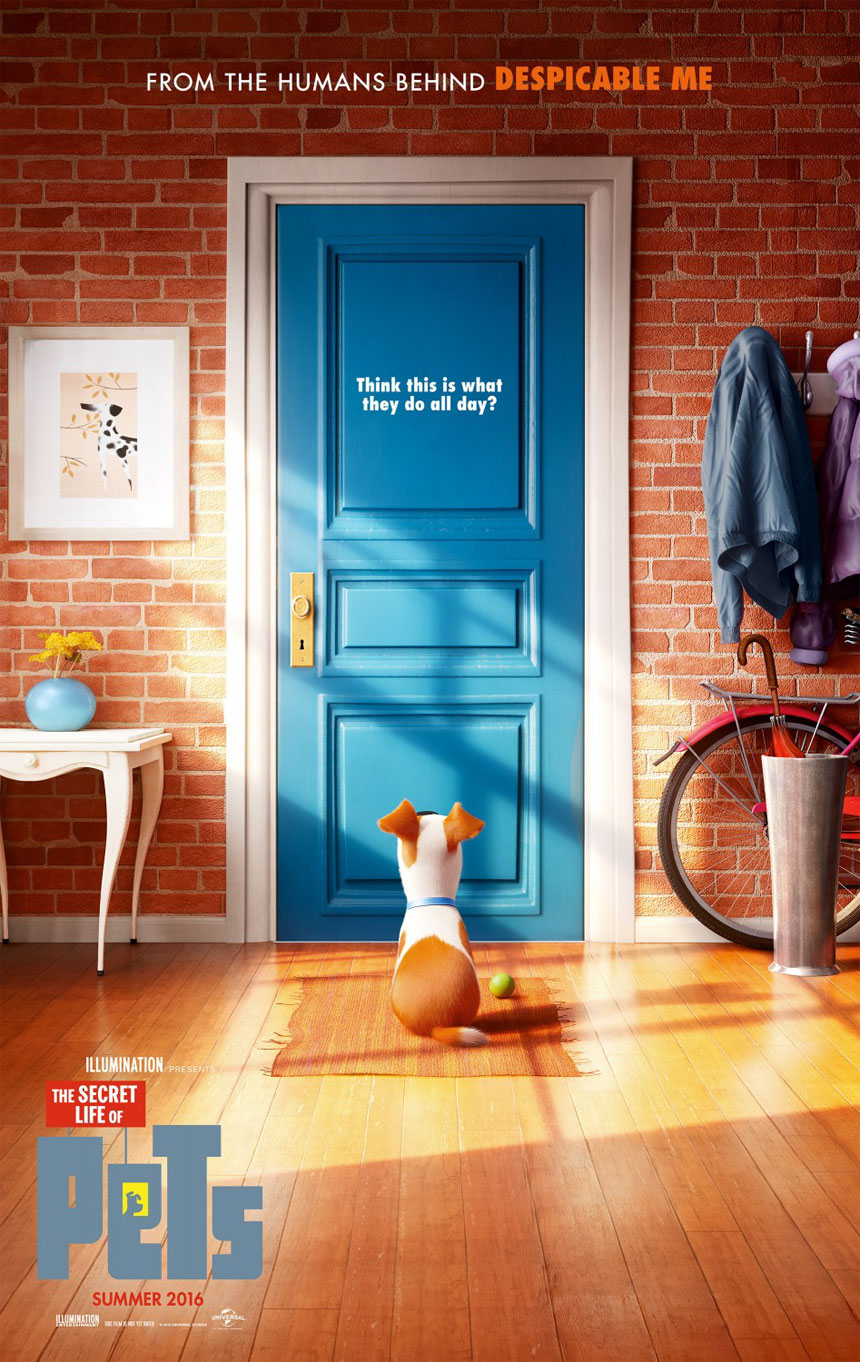 Finding Dory fended off a friendly giant, a man-eating shark, an army of invading aliens and a vine-swinging, alpha male by the name of Tarzan to swim atop the box office standings for three consecutive weekends. But her reign is over, and she has a batch of domesticated animals to thank for it.
The Secret Life of Pets barked its way to a resounding $103.2 million at the box office this weekend, washing away Finding Dory. The animated film, which features the voices of Louis C.K., Eric Stonestreet and Kevin Hart, reveals the mischief of pets when their owners leave them to their own devices and took $75 million to produce. Its phenomenal debut gives it the distinction of having the sixth biggest animated opening of all time. The Universal movie has a 4 star rating on Tribute.ca and a theme park ride based on the film has already been confirmed by NBCUniversal's Chief Executive Officer. The high hopes held for this picture are no secret.
Alexander Skarsgård and his bulging muscles light up the screen in The Legend of Tarzan, which roared to a second place finish at this weekend's box office. Dipping down from the treetops to scoop up $20.6 million, the film now has $81.4 million to its name. Tribute.ca readers have gifted the movie, which is based on Edgar Rice Burroughs' famed character and costars Margot Robbie, Christoph Waltz and Samuel L. Jackson, with a 4.6 star rating.
Finding Dory may not have been able to retain the box office crown, but the Disney-Pixar smash (read: splash) hit didn't fall too far from grace with its third place showing this weekend. The Ellen DeGeneres-led animated film, which boasts a stellar 4.3 rating on Tribute.ca, is on target to float past The Lion King and Shrek 2 to become the top-grossing animated movie of all time after this weekend's $20.4 million haul. Its steep profit now sits at an astounding $422.6 million.
Giving Alexander a run for his money in the muscle department this weekend is Zac Efron and his film Mike and Dave Need Wedding Dates, which Tribute.ca users have rated with 3.9 stars. The R-rated comedy — tonally similar to Zac's Dirty Grandpa — opened to $16.6 million this weekend, enough to snag fourth place on this list. There's no doubt that Zac is hoping this film fares better than his last few projects did. Neighbors 2: Sorority Rising, Dirty Grandpa and We Are Your Friends flopped, with the last movie in that string opening to the sixth worst wide release in history.
The Purge: Election Year dropped from its bronze medal-winning showing last weekend to the fifth and final slot on this weekend's list. The thriller, with political commentary aplenty and a 3.2 star rating on Tribute.ca, raked in $11.7 million. After two weeks in theaters, its total earning is now $58.1 million.