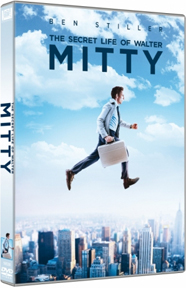 Anyone who drifts into fantasyland in broad daylight will be able to relate to Ben Stiller's third directorial flick, The Secret Life of Walter Mitty. Many thrive for adventure amidst their mundane lives, and Walter Mitty, played by Ben Stiller, is one such character. An average, middle-aged man who works at Life magazine, he frequently "zones out" to fill his world with romance, action and adventure. On a more realistic level, he'd like to be a hero to his co-worker, Cheryl (Kristen Wiig), on whom he has a silent crush. When an important negative goes missing and his job is threatened, Walter, who has worked at the company for 16 years without taking an unplanned trip or having an adventure, embarks on a globe-trotting adventure to places like Iceland and Greenland in the hopes of finding the mysterious photo that is set to be the cover of the magazine's final issue.
This movie shows us that life is a journey and we should enjoy it to the fullest. After Walter's globe-trotting escapades, we see he has turned over a new leaf. He speaks his mind to a not-so-friendly colleague and doesn't think twice before holding the hand of the girl he adores. The movie's tagline "Stop Dreaming, Start Living" aptly describes the film's message. Walter Mitty's journey will leave you with a smile on your face and you might even consider taking a trip to Iceland, just sayin'.
Apart from the fantasy-filled plot, the stunning visuals are enough to blow your mind. The movie was filmed in New York and Iceland, which is the source of all the breathtaking shots captured on Walter's journey. Movie lovers will live out their wild fantasies with this adventurous flick that blends comedy and drama in one sitting.
Exclusive HD features include Deleted, Extended & Alternate Scenes, Music Video Stay Alive, The Look of Life and Theatrical Trailer. ~Marriska Fernandes