According to Forbes Magazine, these stars are just as popular now than they were in their reigning time of glory. Keep reading to find out why.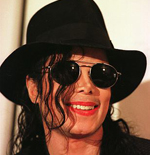 1. Michael Jackson ($170 million)- The King of Pop takes the top spot for the second year in a row, thanks to his soaring music sales and the success of Cirque Du Soleil's tribute show, Michael Jackson: The Immortal World Tour.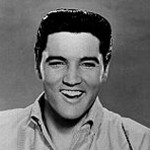 2. Elvis Presley ($55 million)- With the long-running Cirque show Viva Elvis in Vegas, the rock and roll legend's heirs are still seeing dollar signs. His iconic songs are still big sellers and let's not forget the hordes of fans that flock to Graceland each year.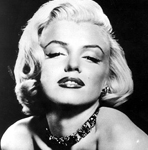 3. Marilyn Monroe ($27 million)- This glamour queen still owns the hearts of millions. Authentic Brand Management recently bought out rights to her estate, and is now tying the star's classic image to a string of upscale clothing, fragrance, and cosmetic lines.

4. Charles Schulz ($25 million)- The man behind Charlie Brown, Snoopy, and the other Peanuts characters. Need we say more?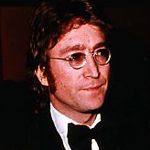 5. John Lennon ($12 million)- The Beatles' music is still wildly popular with both old and new fans. But the business of Lennon goes much further than his music with Cisco and Mont Blanc signing big-budget licensing deals.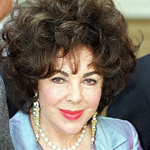 6. Elizabeth Taylor ($12 million)- Her perfume White Diamonds is still one of the bestselling fragrances and the revenue from her prized possessions, including jewels, art work and couture gowns, is estimated to be worth tens of millions alone.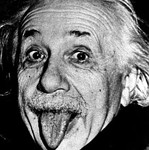 7. Albert Einstein ($10 million)- Einstein is still arguably one of the most recognizable faces in history. His image has appeared in countless movies, advertisements, magazines, book covers, and other paraphernalia. And let's not forget Disney's successful line of Baby Einstein products, which rake in millions.

8. Theodor Geisel ($9 million)- The author better known as Dr. Seuss is still recognized for his work two decades after his death. Movies with his beloved characters are still being made, with one set for release later next year. Some of his most popular stories today include The Cat in the Hat, How the Grinch Stole Christmas, and Horton Hears a Who.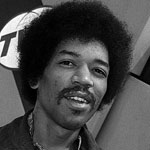 9. Jimi Hendrix ($7 million)- The legendary guitarist continues to generate profits from books, merchandise, and re-releases of his music.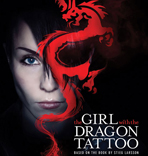 10. Stieg Larsson ($7 million)- The man who introduced Lisbeth Salander to the world in a little story you might recognize , called The Girl with the Dragon Tattoo. The other two books in the trilogy are The Girl Who Kicked the Hornet's Nest and The Girl Who Played With Fire. All three are still bestsellers and the newest film adaptation of The Girl with the Dragon Tattoo is one of this year's most highly anticipated releases. It hits theaters December 21, 2011.