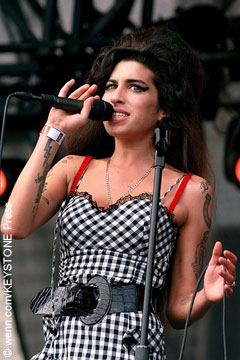 When Amy Winehouse died at age 27, it sent a shockwave through the music industry. No one could say her death was unexpected, following her years of drug and alcohol abuse, but it was nevertheless a shock.
Starting in 2007, Amy became a regular feature in tabloids, thanks to her self-destructive behavior.  Even people who'd never heard of her or her music soon learned her name as they viewed photos of her stumbling, looking unkempt, her hair awry, along with stories about her latest escapades.
How did a London-born girl — the daughter of a taxi driver and a pharmacist — end up this way?
A child whose parents divorced when she was just nine, Amy was forever singing, to the point where teachers complained about her disrupting their classes. At 10, she formed a rap group with her best friend and a few years later, began training at Sylvia Young Theatre School.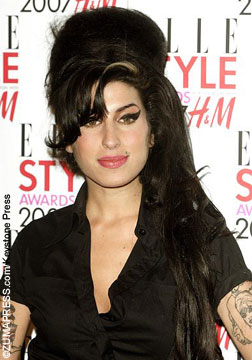 After showing interest in her brother Alex's guitar, Amy was given one of her own at 13, and began writing songs by the time she was 14. She sang with a local group and worked for a short time as a showbiz journalist for WENN. When soul singer Tyler James, who was her boyfriend at the time, sent her demo tape to an A&R person at Simon Fuller's 19 Management in 2002, she was signed to record several songs with EMI.
Darcus Beese, an A&R rep for another label, heard her music and convinced her to sign with Island/Universal. She was the whole package – not just musical talent, but a unique look, with her beehive hairdo and Cleopatra makeup.
Amy's debut album was released on October 2003. Titled "Frank," every song was co-written by Amy with the exception of two covers. The jazz stylings brought comparisons to Sarah Vaughan and Macy Gray. Overall, the album was favorably reviewed by critics and received two BRIT Awards. It achieved platinum status and the following year, Amy won the Ivor Novello songwriting award for Best Contemporary Song for her first single, "Stronger Than Me."
Her second album, "Back to Black," had more of a 1950s/60s girl group feel. When it was released in October 2006, it went to number one on the UK Albums Chart and debuted at number seven on the Billboard 200. It went on to become the best-selling album in the UK in 2007, with over 1.85 million copies sold in the first year of release. Her single "Rehab" was named the Best Song of 2007 by Time magazine.
In 2008 Amy won numerous Grammy Awards – three for "Rehab," one for "Back to Black," and one for Best New Artist, earning her an entry in the 2009 Guiness Book of World Records for Most Grammy Awards won by a British Female Act.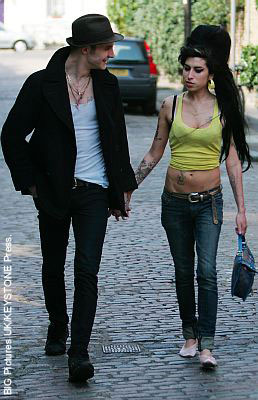 On May 18, 2007, Amy married Blake Fielder-Civil, an unemployed video production assistant. In June 2007, she admitted that their relationship was violent, and that she would "chin him" if he said something she didn't like. They were photographed bruised and bloody on a London street after an alleged fight. Blake openly admitted turning Amy on to drugs, telling the News of the World that he introduced her to crack cocaine and heroin and that she'd almost died in front of him after suffering her first seizure.
In 2008, Blake was sent to prison following an assault on a pub landlord — and then bribing him to keep quiet about it so the case would be thrown out. While he was in prison, Amy was treated in a London hospital for COPD (Chronic Obstructive Pulmonary Disease), an irreversible lung condition believed to have been caused by smoking crack cocaine and cigarettes.
She later began seeing Josh Bowman and took a trip to the Caribbean with him. In January 2009, Blake filed for divorce on the grounds of Amy's alleged infidelity. The divorce was granted in June 2009, while Blake was in rehab, following his stint in prison. Amy's parents continued to blame her addiction and erratic behavior on Blake's initial influence, and although she showed some improvement following a brief rehab stint in January 2008, she quickly slipped back into her old ways.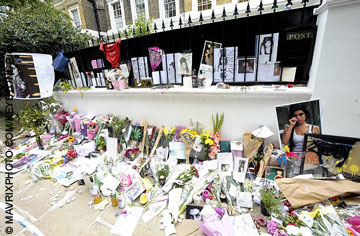 Finally in May 2011, she spent a week in rehab and agreed to return as an outpatient. Amy was to embark on a European tour, but when she was booed off the stage after slurring her way through songs at her first concert in Belgrade, the tour was cancelled.
Amy Winehouse was found dead July 23, 2011 at her home in Camden Square. The cause of death has not yet been determined. ~Alexandra Heilbron