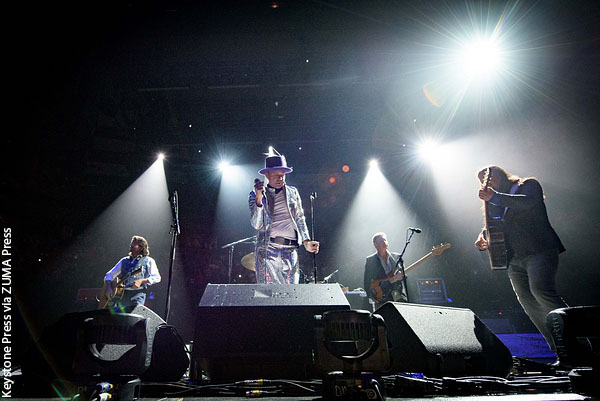 Canadians are coming together to celebrate some of their proudest sons.
Canadian rock legends The Tragically Hip are performing in their hometown of Kingston, Ontario on Saturday August 20 and CBC will air the concert live on all of their platforms (television, radio, online) starting at 8:30 pm ET.
Gord Downie, the band's singer, was diagnosed with terminal brain cancer earlier in this year. He is touring with The Tragically Hip despite his condition. Fans were devastated to hear about Gord's cancer, and tickets sold out coast to coast.
Ottawa mayor Jim Watson proclaimed August 18, 2016 "Tragically Hip Day" in the city of Ottawa.
The Tragically Hip: A National Celebration will broadcast nationally and stream globally live and commercial free at 8:30 p.m. ET across CBC, CBC Radio One, CBC Radio One on SiriusXM Channel 169, CBC Radio 2, CBCMusic.ca/thehip, ICIMusique.ca, CBC Music's YouTube channel and Facebook page, and the CBC Music app on iPhone, iPad and Android devices as well as the new CBC Music app on Apple TV. ~ Yanis Khamsi