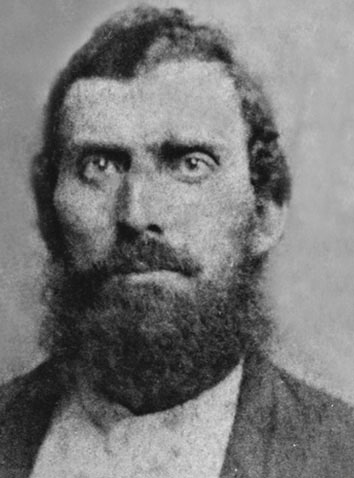 In mid-19th century Mississippi, a man named Newton Knight struck issue with his state's predominantly Confederate views. He was in stark opposition to the notion that aristocrats deserved slaves, and in 1861 began spreading his pro-Unionist standpoints.
The group of individuals who were receptive to his opinions included, for the most part, poor white farmers and enslaved African Americans. Together, in Newt's home region, they formed The Jones County Scouts (also known as The Knight Company). Newt was quickly thrust into the leader role.
The pro-Union efforts of the group were met with harsh resistance from Confederates, who brutally tortured members of Newt's rebellion in Jones County. The Confederates went so far as to lynch 10 people and leave them hanging in public view as a warning sign.
Despite the heinous acts, Newt and The Jones County Scouts persisted and as the Civil War came to an end in the Union's favor, they prevailed. Jones County was declared free and Newt was labelled a hero for his bravery.
A film chronicling Newt's assembly of The Jones County Scouts and their rebellion is the focus of Free State of Jones, directed by Gary Ross. Matthew McConaughey plays Newt, while Keri Russell and Gugu Mbatha-Raw make up the supporting cast. The movie is slated for a June 24, 2016 release.
To read more about Newt and the story behind Free State of Jones, click here.
~Matthew Pariselli