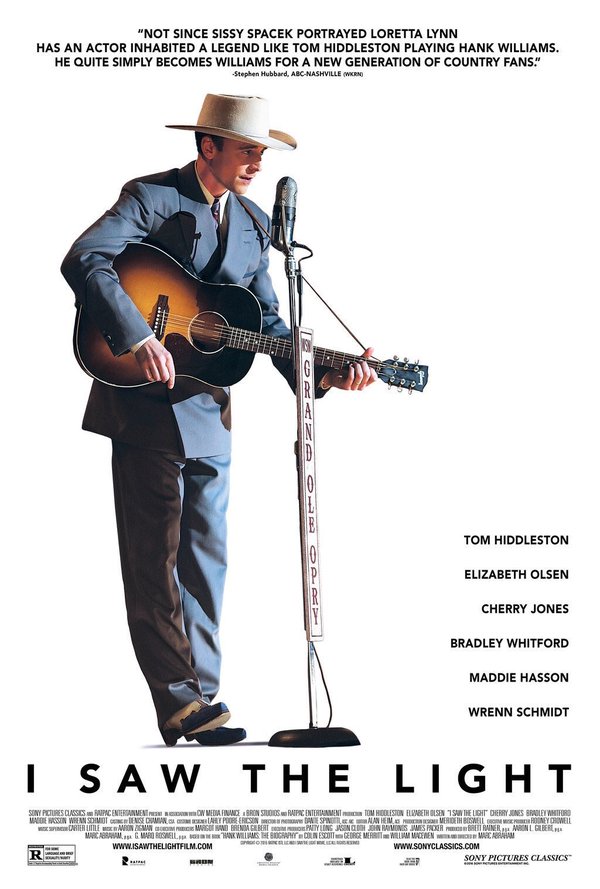 Hank Williams is widely regarded as the most significant country artist of the 20th century, and is often referred to as the father of contemporary country music because of his innovative sound. Early exposure to blues and gospel in rural Alabama greatly influenced his uniquely emotional musical style, a style that would completely change the landscape of country music.
With a loving wife and child, chart-topping hits, sold-out shows and myriad fans, Hank's career was rife with success and primed for decades more. But on New Year's Day in 1953, it all ended. Behind the charismatic stage persona and singular talent was a deeply damaged man, whose excessive substance abuse would change his life.
Tom Hiddleston stars as Hank Williams in the new biopic I Saw the Light, based on the book Hank Williams: The Biography written by Colin Escott, George Merritt, and William (Bill) MacEwen. I Saw the Light opens April 8 in select Canadian cities.
To find out more about Hank Williams' meteoric rise to fame and his tragic death, click here.
~Shelby Morton