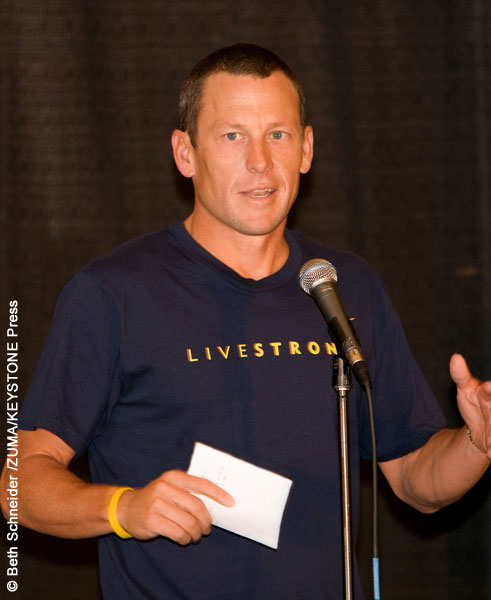 Lance Armstrong is a cancer survivor — a man who inspired many as he courageously stared the formidable disease in the face and refused to let it destruct him.
He's also a man who for years injected his body with performance-enhancing drugs to reign victorious over the world of cycling. He won an unprecedented seven Tour de France titles before the truth was revealed and his triumphs stripped.
The Program is the story of Lance's ascension in the sport and descent into a deep tale of deceit.
Starring Ben Foster as the scandal-plagued athlete and Chris O'Dowd as David Walsh, the Irish sports reporter who uncovers the facts, the film is directed by Stephen Frears and opens in select cities March 18, 2016.
To read the full story of Lance Armstrong's competitive years and subsequent scandal, click here.
~Matthew Pariselli