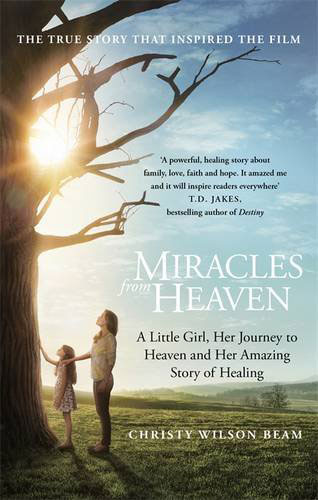 In 2011, Annabel Beam, a young Texan girl, had a close encounter with death when she slipped through a hole in a hollowed-out tree and plunged to the bottom of its base. The drop was 30 feet and Annabel went headfirst.
However, when Annabel was retrieved from within the tree, she was unscathed. Next to a few bruises, she sustained no injuries, which puzzled medical experts. More than that, the life-threatening digestive disorders that had plagued her and that had caused her severe pain eventually dissipated. Again, her doctors were perplexed.
When Annabel began speaking of her accident, she expressed a story of divine intervention. She said she was taken to Heaven and introduced to Jesus Christ while she was unconscious, and when she woke in the tree, she was in the company of a guardian angel.
Annabel's recovery from the accident and the debilitating disorders she struggled with have been accepted as an act of God, and to share her story, her mother Christy Wilson Beam wrote a book called Miracles from Heaven, published in 2015.
The success of the book has inspired a film adaptation starring Jennifer Garner as Christy Beam, Kylie Rogers as Anna, and Martin Henderson as Kevin Beam. Also called Miracles from Heaven, it opens today in theaters across Canada.
To read more about Annabel and her extraordinary story, click here.
~Matthew Pariselli