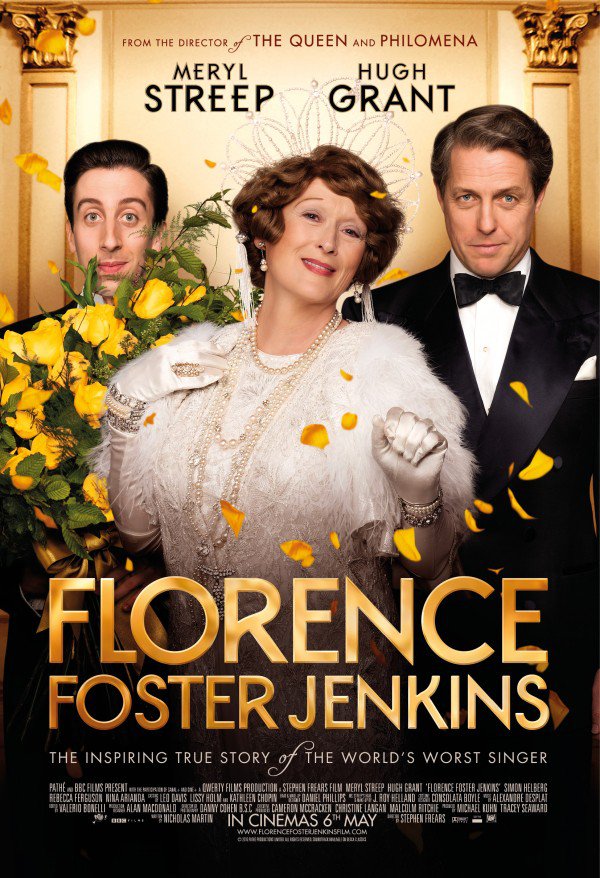 It was in October of 1944 when Florence Foster Jenkins, a 76-year-old New York socialite, performed a sold-out concert at the esteemed Carnegie Hall. The fact that Florence's show was reportedly the fastest sold-out concert in the venue's history isn't the most outstanding element of the story. Rather, for the 3,000 people who attended her performance, the 2,000 ticket seekers who were turned away and all those who have since become enticed by her tale, what is most noteworthy is the fact that Florence attracted a mass audience despite her abysmal opera voice.
Florence was an eccentric character with a burning passion to perform. All her life, she'd been told her voice was atrocious and she'd never entertain audiences. But when she inherited a large sum of money, she sought to prove her doubters wrong. She took voice lessons and fervently tried to improve.
Whether or not she succeeded in her endeavor is debatable, but what is indisputable is the charm and charisma she brought to the stage. People embraced her and her engaging performances. Her story was one people connected to and for the first time, it's being brought to the big screen as a major motion picture.
Stephen Frears directs three-time Oscar winner Meryl Streep as the endearing singer in the upcoming Florence Foster Jenkins. Hugh Grant co-stars as Florence's partner and manager St. Clair Bayfield. The film will be released in Canada later this year.
To read more about Florence and her inspiring story, click here.
~Matthew Pariselli