The Witch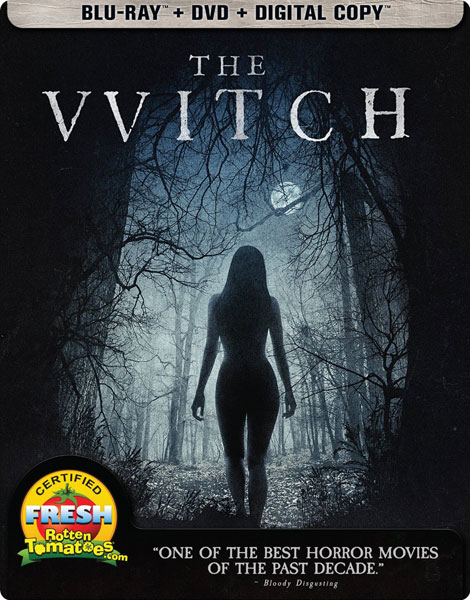 is a dark, gritty film that is more twisted than it lets on. It's wrapped in a blanket of mystery and chaos that unfolds slowly, creeping under your skin.
A 17th-century New England family consisting of a Puritan patriarch named William, his wife Katherine, eldest daughter Thomasin, son Caleb and twins Mercy and Jonas are banned from the village. They take refuge on a barren land right outside a forest.
When Katherine gives birth to their fifth child, Samuel, it's not long before the baby disappears and Thomasin is held responsible, as she was the last person taking care of the child. This is just the first of many mishaps that befall the family.
Mercy accuses Thomasin of being a witch and claims she is the one who took baby Samuel. Thomasin puts that rumor to rest, but is soon accused of stealing her mother's silver cups. Later, the family loses their harvest and is afraid they'll starve to death.
The twins are often seeing playing with the black goat kept by the family – Black Phillip. The twins believe he speaks to them. If you think this is eerie, the events that soon unfold are more twisted. Every scene builds up to a bloody and unsettling finale.
Robert Eggers' prize-winning feature film debut is cloaked with so many different themes – from witchcraft to the demons within us. It's a spellbinding film that keeps you hooked – as much you'd like to look away. Eggers is a gifted director who has successfully managed to dish out a terrifying film that can get pretty disturbing. But it's the dread and anxiety of not knowing where the film is going next that arrests the audience's attention (and pulse). That's what hardcore horror movie fans eat up. If anything, this film is a testament to Eggers' brilliant direction and I'm looking forward to seeing what he cooks up next.
Anya Taylor-Joy subtly steps into the shoes of a 17th-century young woman who is stressed, carrying the burden of her family and the weight of protecting the family against an unknown evil. We share her burden from scene to scene and for that, her performance should be given due credit.
The visually arresting colonial setting simply lends a hand in stopping your pulse as the drama unfolds. If you feed on hardcore horror films (and have a stomach of steel), invite The Witch into your home. All I can say is, bless your heart. ~Marriska Fernandes
Blu-ray features include Audio Commentary with Director Robert Eggers, The Witch: A Primal Folktale, Salem Panel Q&A with Cast and Crew and a Design Gallery.
We have two Blu-ray/DVD combo packs to give away (to Canadian residents only). If you'd like to win a copy, tell us below what is your favorite horror or thriller movie! And if you have seen The Witch and would like to rate and/or review it on our site, we would love to read your reviews! Click here to review the film.