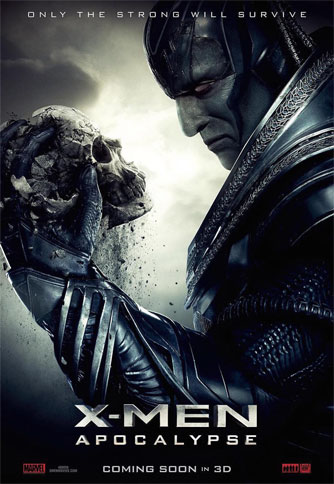 20th Century Fox has just released the first trailer for the highly anticipated X-Men: Apocalypse and it's every bit as promising as expected. Apocalypse (Oscar Isaac), the first and most powerful mutant who was once worshiped as a god, has awakened after thousands of years and is dissatisfied with the mutants' status on earth. Hence, he recruits his four powerful horsemen, including Magneto (Michael Fassbender) and Psylocke (Olivia Munn), to restore order in the world.
It's now up to Professor X (James McAvoy) and Raven (Jennifer Lawrence) to gather up their young mutant friends and fight against the most powerful mutant. The trailer promises that they aren't going down without a fight.
X-Men: Apocalypse hits theatres on May 27, 2016.