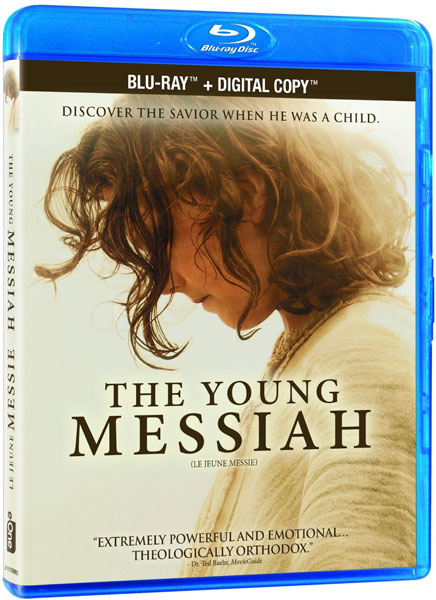 I have to admit I was curious to see what the portrait of a very young Jesus Christ would be in the movie The Young Messiah, based on the novel Christ the Lord: Out of Egypt by Anne Rice.
Having enjoyed the feature film Son of God two years earlier, I was looking forward to seeing what this movie would offer. Young British actor Adam Greaves-Neal was cast in the title role, and has the innocence and cherubic visage that make him a perfect choice.
There are several facts we know about Jesus' early years, such as King Herod's orders to kill all male children under the age of two in an effort to kill the Messiah. Mary and Joseph saved Jesus by fleeing to Egypt, where Jesus spent the first years of his life.
In this movie, Jesus knows he has powers already by the age of seven. We witness him healing a bird, and when a bully threatens Jesus, then trips and dies when his head hits a rock, Jesus is blamed. In order to set things right, he sneaks into the building where the dead boy lies and brings him back to life.
This brings him no love from the boy's family, who immediately point their fingers at Jesus again, saying that he must be of the devil in order to have such powers.
Joseph, who has had a vision of an angel telling him that Herod is dead, decides to return the family to Nazareth, where he and Mary lived prior to Jesus' birth. Traveling with them are Jesus' Uncle Cleopas and Aunt Miriam, as well as his cousins James and Salome.
It was a time of unrest and Jews were constantly in danger. Young Jesus witnesses much evil and death, and has many questions for his parents, who have not yet told him the story of his birth. They feel he's still too young.
Unfortunately, their desire to protect him puts him in danger, as he decides to go by himself to Jerusalem for Passover, because he believes he will find answers there.
Although based on a novel and not on the Bible, the movie has an intriguing narrative and gives a stark look at the Middle East during a time when no one was safe. There were no guns, but there was violence and evil at every turn.
Despite his young age, Greaves-Neal does an exemplary job of portraying Jesus as a child, imbuing him with wonder, intelligence and goodness. The rest of the cast — made up mostly of British actors — is also exceptional. ~Alexandra Heilbron
There are no special features on the DVD, but the movie itself is an interesting, if mostly fictional, look at what the Son of God's life may have been like as a child. If you have seen The Young Messiah, we'd love to hear your thoughts on the movie! Comment below and/or write a review on the movie page by clicking here.