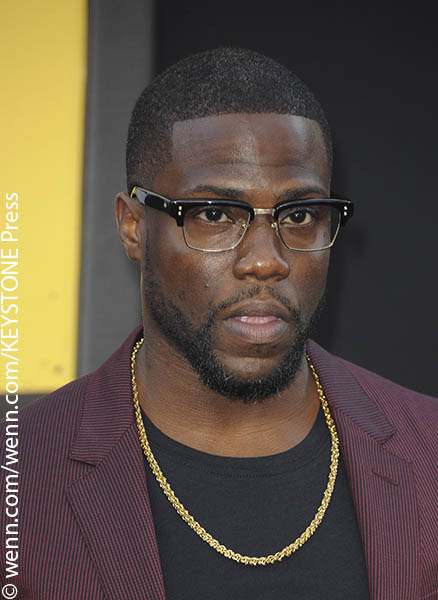 Kevin Hart's home was robbed. Police say the burglary occurred Friday night, but a 911 call wasn't made until Monday afternoon. The thieves stole half a million dollars worth of jewelry, watches, clothing and other items.
Police say the criminals entered the home by prying the back door open. Hart was not home at the time of the robbery.
The 36-year-old actor lives in Tarzana, a suburb of Los Angeles, with his fiancée Eniko Parrish and their two young children.
Kevin was in Florida at the time of the robbery. He was promoting his new line of Nike sneakers while also spending time with Miami Dolphins defensive tackle Ndamukong Suh and personal trainer Ron "Boss" Everline.
Moviegoers will recognize Kevin Hart from Scary Movie 3, Soul Plane and BET's The Real Husbands of Hollywood.
His latest film is Central Intelligence, which comes out this Friday, June 17, 2016.
Kevin's comedy special Kevin Hart: What Now? hits theaters October 14, 2016. Kevin filmed the special in front of 53,000 people at Philadelphia's Lincoln Financial Field.
Have you ever experienced a robbery or break in at your home? Tell us in the comments. ~ Yanis Khamsi