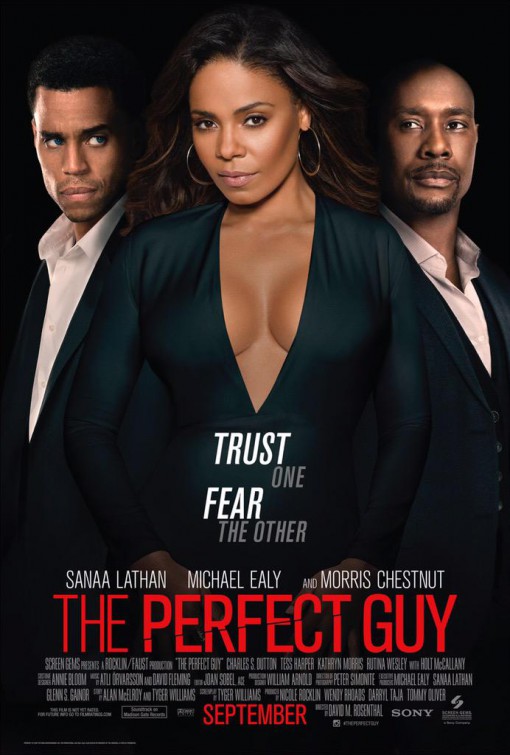 Happy Friday, Tribute readers! If TIFF isn't your movie source this weekend, we have a few new box office releases for you.
In The Perfect Guy, Sanaa Lathan stars as Leah Vaughn, a successful lobbyist with a longtime boyfriend, Dave (Morris Chestnut). While she's ready to take the next step in her life—get married and start a family—Dave isn't sure he's ready, which inevitably leads to a breakup. All hope isn't lost, however, when she meets the incredibly charismatic Carter Duncan (Michael Ealy). But she soon realizes maybe he isn't the perfect guy after all. Click here for showtimes.
M. Night Shyamalan is back with The Visit. When two children go to visit their grandparents, they come to the horrifying realization that Grandma and Grandpa aren't as wholesome as your average grandparents. Will they ever make it back home? Click here for showtimes.
In the drama 90 Minutes in Heaven, Don Piper (Hayden Christensen) is pronounced dead by rescue workers only to miraculously awake 90 minutes later. This movie is playing in select theatres. Click here for showtimes.
Lastly, Wolf Totem releases today in select 3D and IMAX 3D theatres. In 1967, a young Beijing student is sent to live and work among the nomadic herdsmen of Inner Mongolia during the Cultural Revolution. One day, while out on a walk, he stumbles across a pack of wolves and becomes fascinated by them. Click here for showtimes.
There you have it, folks! Short and sweet! Happy screening and remember to come back and rate, comment and review! ~Sandra D. Sukraj