This weekend's releases: Focus, The Lazarus Effect and more
By Tribute on February 27, 2015 | Leave a Comment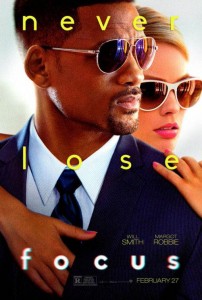 The month might be short, but the list of new releases is long. There is quite a selection of movies debuting for the last Friday of the month, so you can end February off right and welcome the weekend.
Will Smith is back on the big screen in Focus. A veteran con artist (Smith) takes on a young intern (Margot Robbie). One thing about the con business, however: having a heart may get you killed. When things get too close and personal between them, he ends the relationship and the novice soon becomes the one who got away. Three years later she's mastered the game, but in the midst of a high-stakes con, can he afford to lose focus? To test your focus, click here for showtimes.
For all of you horror movie aficionados who regard any horror movie as a must-see — as I do — The Lazarus Effect makes its grand opening today. A medical research couple (Olivia Wilde and Mark Duplass) and their team have done the impossible; they've created a formula to revive the dead. After a fatal lab accident leaves one of their team members dead, they decide to resurrect her. The only problem is, she didn't come back alone. For showtimes near you, click here.
Move over Christian Grey, it's time for someone else to take control of the ropes. If you're in Toronto or Vancouver you can watch the thriller The Duke of Burgundy. Cynthia, a wealthy lepidopterist and her housekeeper Evelyn become involved in a BDSM-driven relationship. Cynthia humiliates Evelyn and treats her as a sex slave. While it seems like Cynthia is running the show, Evelyn is really the one in charge. And that's the way she likes it. To tie up some of your free time, click here for showtimes.
If you're in the Toronto area, you can watch Ballet 422, a documentary following young up-and-coming choreographer Justin Peck, 25, at the New York City Ballet. For showtimes, click here.
Also playing in Toronto is Girlhood, a drama about a group of free-spirited black teenage girls coming of age in the suburbs of Paris. For showtimes near you, click here.
For the trifecta, also opening in Toronto is Monsoon, a documentary taking us through the torrential rain of the Indian monsoon season. Click here for showtimes.
Playing in Toronto, Whitby, Kanata, Calgary, Edmonton and Vancouver is the comedy Big News From Grand Rock. For showtimes in your city, click here.
Opening in Toronto and Montreal is the comedy Playing it Cool. For showtimes click here.
Debuting in Vancouver is the drama Sitting on the Edge of Marlene. If you're in the area, click here for showtimes.
Also opening in select cities is the Cinderella-inspired comedy After the Ball. For showtimes at a city near you, click here.
You can preview all the movies releasing today, Feb. 27, by clicking the links to the trailers below.
Focus
The Lazarus Effect
The Duke of Burgundy
After the Ball
Ballet 422
Girlhood
Big News from the Grand Rock
Monsoon
Playing it Cool
Sitting on the Edge of Marlene
Don't forget to come back and leave a review and a rating to let other cinephiles know what you think! ~Sandra D. Sukraj
---
---
---
Similar Articles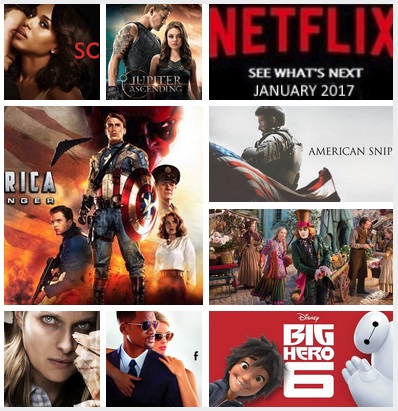 December 31, 2016 | Leave a Comment
With the new year days away, how about we plan your binge-watching schedule in January? There's new series, movies and Netflix originals to choose from!
---
---
---