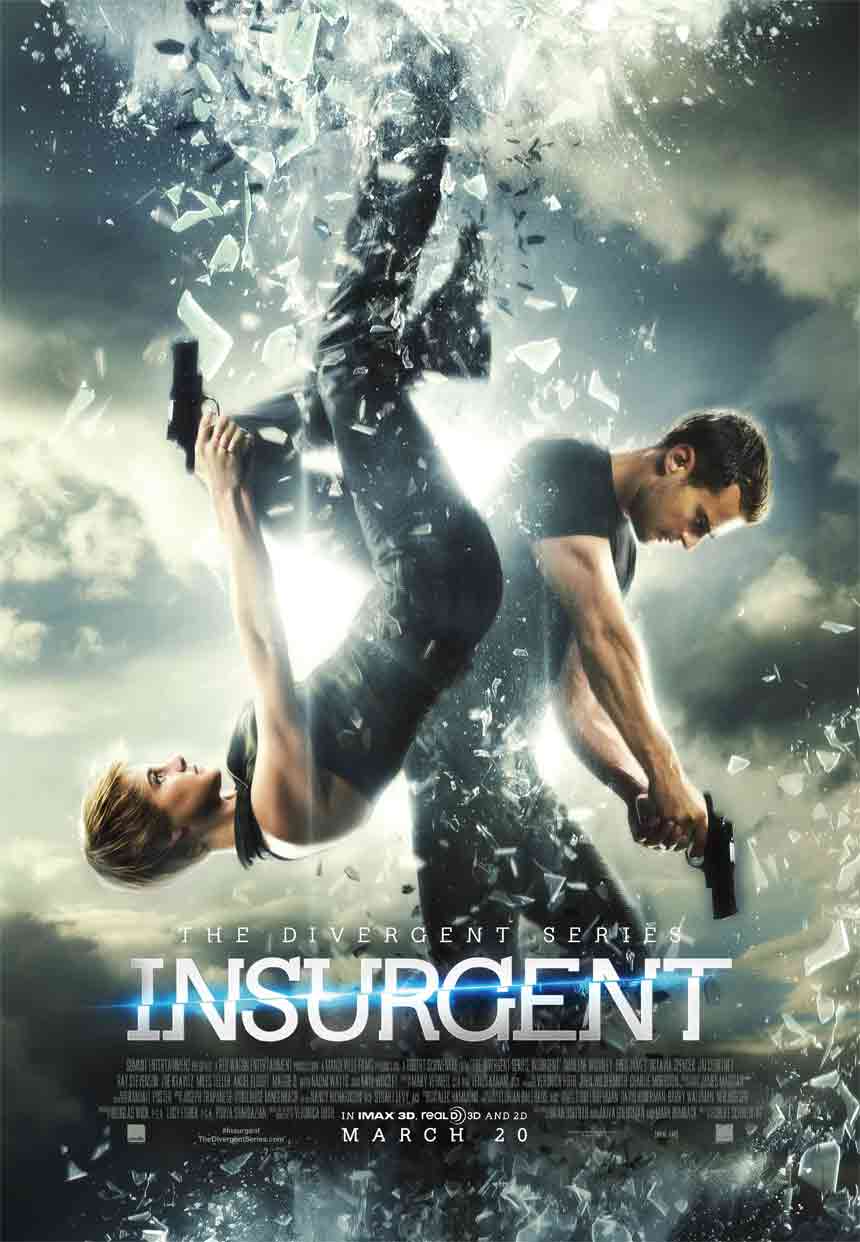 Happy spring, Tribute fans! Are you as happy as we are that winter is officially behind us? How about celebrating a new season with a new movie? Here's what's releasing this weekend at a theatre near you.
WIDE RELEASE
Shailene Woodley returns as Tris in The Divergent Series: Insurgent. Tris, Four (Theo James), Caleb (Ansel Elgort) and Peter (Miles Teller) go on the run from the leader of the Erudite faction after Tris and Four are exposed as Divergents. Taking refuge at Amity, they're soon found out and go on the run again. The movie is also available in 3D and IMAX 3D. For showtimes, click here. To watch in 3D, check these showtimes and for IMAX 3D showtimes, click here.
Sean Penn stars as Jim Terrier in The Gunman. Jim is a former special forces government contractor who  suffers from PTSD. All he wants to do is settle down with the love of his life, but his former organization has other plans for him. Click here for showtimes.
In Do You Believe? 12 lives unexpectedly intersect and are about to find out there is power in God — even if they don't believe it yet. Click here for showtimes.
LIMITED RELEASE
Opening in Toronto and Vancouver is the documentary Seymour: An Introduction. Ethan Hawke directs the biography about concert pianist Seymour Bernstein, highlighting his journey from pianist to teacher. For a showtime in your city, click here.
Debuting in Toronto, Montreal and available on VOD is Tracers. Cam (Taylor Lautner) meets the beautiful Nikki and she introduces him to her crew, who use parkour techniques to pull off heists. Growing increasingly in debt, Cam joins their gang, but soon finds himself in a high stakes, dangerous cat-and-mouse game. For a showtime in your city, click here.
For a preview of these movies, click on the trailer links below:
The Divergent Series: Insurgent
The Gunman
Do You Believe?
Seymour: An Introduction
Tracers
Don't forget to come back and rate, comment and leave your review! ~Sandra D. Sukraj