This week's new trailers include Max, Paper Towns
By Marriska Fernandes on March 20, 2015 | Leave a Comment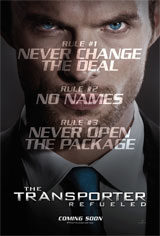 We have several new trailers released this week. The hottest of them include The Transporter Refueled, Paper Town and Insidious: Chapter 3. Here's a look at the new trailers!
1) The Transporter Refueled
2) Paper Towns
3) Max
4) Insidious: Chapter 3
5) Pixels
6) Infinitely Polar Bear
7) Before I Wake
8) Tracers
9) Adult Beginners
1) The Transporter Refueled: In France's criminal underworld, Frank Martin (Ed Skrein) is known as The Transporter—the best driver and mercenary money can buy. Frank will deliver anything for a price. He lives by three rules: no names, no questions and no renegotiations—that is until he meets the mysterious Anna, the lethal leader of a group of deadly assailants. Anna wants to take down a ruthless group of Russian human traffickers and knows Frank is the best man for the job. To get him on board, she kidnaps his father (Ray Stevenson) and holds him for ransom. Frank and his father find themselves forced to team up with Anna.

2) Paper Towns trailer: A coming-of-age story centering on Quentin (Nat Wolff) and his enigmatic neighbor Margo, who loves mysteries so much she becomes one. After taking him on an all-night adventure through their hometown, Margo suddenly disappears—leaving behind cryptic clues for Quentin to decipher. The search leads Quentin and his quick-witted friends on an exhilarating adventure that is equal parts hilarious and moving. Ultimately, to track down Margo, Quentin must find a deeper understanding on true friendship—and true love. Based on the bestselling novel by John Green.

3) Max trailer: Military working dog Max is traumatized by his handler's death while they are on duty in Afghanistan, and is retired. He's adopted by the man's family and helps the grieving family heal.

4) Insidious: Chapter 3 trailer: This prequel to the first two films revolves around a teenage girl and her family as they deal with the horrors of The Further.

5) Pixels trailer: When aliens see video feeds of classic arcade games, they misinterpret them as a declaration of war. They attack, using the games as models for their various assaults. President Will Cooper has to call on his best friend from childhood, video game champ Jules Brenner-turned-home theater installer, to lead a team of old-school arcade gamers on a mission to defeat the aliens and save the planet.

6)
Infinitely Polar Bear trailer:
Despite Cameron Stuart's (
Mark Ruffalo
) manic depression, Maggie (
Zoe Saldana
) falls in love with him. Fast forward a few years and they're married with two young daughters. Cameron has been diagnosed with manic depression and is therefore unemployable in 1978 Boston. Maggie is offered a scholarship to pursue her business degree in New York, but she can't take care of the girls and doesn't want to move them. She asks Cameron to take care of them on his own and promises to come home on weekends. It takes a lot of convincing, but Cameron finally reluctantly agrees. What follows is almost two years of Cameron struggling to cope with his condition as he tries to be a responsible parent.
7)
Before I Wake trailer:
A couple (
Kate Bosworth
,
Thomas Jane
) become foster parents to an eight-year-old boy whose dreams—and nightmares—become real.
8) Tracers trailer:  When New York City bike courier Cam (Taylor Lautner) meets a beautiful woman (Marie Avgeropoulos) while delivering a package, he follows her and finds she's part of a parkour group who pull off heists. Barely able to make ends meet, Cam joins the group. After they pull off a hit, Cam finds himself wanted by the Mafia and enters a cat and mouse game of survival.

9) Adult Beginners trailer: Manhattan entrepreneur Jake (Nick Kroll) is about to launch a product that will make him a success — only to find it fails, costing him a fortune, most of his friends, his girlfriend and his credibility. Needing comfort, Jake retreats to his childhood home, now occupied by his sister Justine (Rose Byrne), her husband Danny (Bobby Cannavale) and their three-year-old son, Teddy. At first reluctant to welcome Jake into their lives, Justine, who's pregnant with a second child, agrees to let Jake stay if he agrees to take care of Teddy during the weekdays. Although Jake's attempts at childcare are haphazard at first, he slowly comes to care for his young nephew.

---
---
---
Similar Articles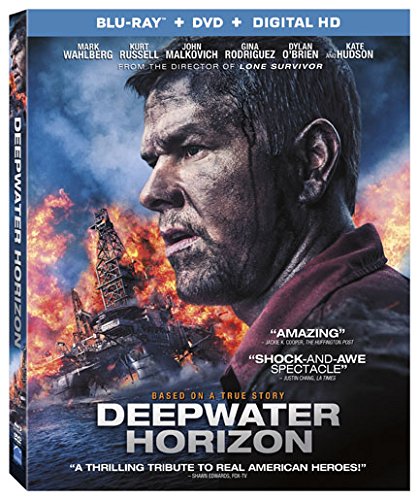 January 10, 2017 | 1 Comment
Ben Affleck, Mark Wahlberg, Kevin Hart, Kate Bosworth and Keanu Reeves are some of the A-listers appearing in new DVDs this week. Check out all the titles here!
---
January 5, 2016 | 1 Comment
Check out the wide array of DVDs and Blu-rays releasing today – January 5, 2016 – including Sicario, The Visit, True Detective: Season 2, Captive and more!
---
---