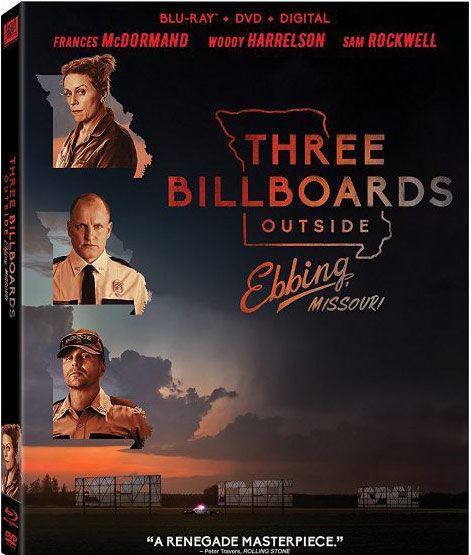 Three Billboards Outside Ebbing, Missouri is a dark comedy that has not only been a front-runner this award season, but it has also allowed Frances McDormand, Woody Harrelson and Sam Rockwell to step into their most powerful performances.
Profound, poetic and darkly comical are some of the terms best used to describe this tale of revenge, which grapples with grief and rage over a rape and murder. The story is not about the crime, but more so the empathy it demands from the audience as we see McDormand grieve and even offer comfort to other characters.
The story follows foul-mouthed Mildred Hayes, played ferociously by McDormand, whose teen daughter was raped and burned alive seven months ago. No suspects have been found and with no news from the cops working the case, she rents three billboards on a road a little outside town, asking the chief of police why no arrests have been made.
Chief Bill Willoughby (Woody Harrelson) is sympathetic to her cause, yet he has bigger burdens on his shoulder. At one point, he sits down with Mildred and you get a clear glimpse of the pain suffered by both the characters — neither one's burden is any lighter, but the ability for both characters to showcase their pain palpably makes McDormand and Harrelson method actors.
Sam Rockwell brilliantly steps into the shoes of racist cop Jason Dixon who lives at home with his mother and is not one to shy away from violence. His character develops over time and we see a sympathetic side to him. He also delivers some of the best scenes in the film (more to come on that).
The film is a poignant play at tragedy, grief and acceptance and is delicately delivered with dark humor from a majority of the cast. McDormand transforms into a broken woman who doesn't care what the townsfolk — or you, for that matter — think about her. She spits out her dialogue with rage, fury and wit that leaves you speechless as you admire this role that was very much hers from start to end.
The film is neatly tied into a well-told story that deserves its award season accolades. I would have liked to see a different ending, but after pondering that over, I think that writer Martin McDonagh needs us to look beyond the crime and take a harder look at the characters.
Blu-ray and DVD special features include Deleted Scenes, the short film Six Shooter, also written by McDonagh, and Crucify Em, a featurette showing a look at the making of the film. I particularly liked how they shot the scene when Sam Rockwell loses his sh** at the billboard advertising company — a highly entertaining scene, might I add. ~Marriska Fernandes
If you have seen the film and would like to review it, click here.