Thrills and twists make Tom Hanks' Inferno an entertaining mystery
By Marriska Fernandes on October 28, 2016 | 3 Comments

The devious team behind The Da Vinci Code and Angels & Demons return to solve another mystery in Inferno. Director Ron Howard, producer Brian Grazer and the always-charming Tom Hanks dish up a devilishly good film that keeps you hooked until a very satisfying end.
This adaptation of Dan Brown's third Robert Langdon book in the series focuses on the end of humanity and uses "Dante's Inferno," a 14th century poem about Dante's journey through the nine circles of hell on Earth, as a key to solving the puzzle.
Professor Robert Langdon wakes up in a hospital in Florence with no recollection of how he got there or the events that went down in the last 48 hours. Physician Sienna Brooks (Felicity Jones) explains that he is suffering from temporary amnesia.
Robert continues to get flashes of a very cinematic depiction of hell — a.k.a. Dante's Inferno. There's a sea of blood exploding, disfigured creatures, twisted heads and a woman whose face is masked. This scene gave me goosebumps and added to the suspense that locks the audience in their seats for what's to come.
Before he has time to figure out what's happening to him, an assassin shoots her way to his hospital room. Robert and Sienna escape to her apartment to sort things out. Turns out, Sienna is a huge Langdon fan and child prodigy who read all of his books when she was a kid. She decides to tag along with him if it means saving the world.
The first clue is found in Robert's suit pocket and leads them to a re-imagined Botticelli's Map of Hell painting. As more pieces of the puzzle are revealed, we find out that billionaire Bertrand Zobrist (Ben Foster) is too invested into the future of mankind, claiming that overpopulation will be a huge problem on Earth after a few years, so his solution is to release a virus that will destroy over 95 percent of the population within four to five days.
Chasing Robert and Sienna on the streets of Florence is World Health Organization leader Elizabeth Sinskey and a private security firm led by Harry Sims. Of course, with no memory of who's on his side, Robert has only a few hours to save mankind and figure out who's the angel and demon in this world.
Just like the previous two films, pieces of the puzzle are thrown our way and we join Tom Hanks on his journey to save the world. Staying true to the theme of the source novels, we are invited to explore the history and interpretations of Dante's infamous poem while the suspense and mystery deepens from one clue to the next.
I enjoyed this film and if you liked the previous films, you will undoubtedly enjoy this one as well. With compelling cinematography and visuals, the film maintains the adrenaline of a well-done action thriller. The film's pace does slow down a bit in the first half of the movie, but soon picks up again. It might not be the best film in the series, but it is quite entertaining. The end sequence is probably my favorite as the sinister plot comes to a conclusion.
Tom Hanks is fantastic as always, as he leads this puzzle-filled thriller. In my opinion, he is one of the best actors in Hollywood; be it in action or drama. He even throws in his witty one-liners like a pro.
Felicity Jones is well-matched to accompany Hanks. Her authenticity as an actress is never in question as she plays a headstrong woman with a mission. Irrfan Khan was a welcome addition to the film as Harry Sims. He added much-needed comic relief as the leader of the private security firm. I definitely wanted him to have more screen time. He had some of the best lines and he delivered them with nonchalance.
I haven't read this Dan Brown novel, but I sure do want to read it now. Inferno stays away from any religious controversy and simply offers an entertaining ride through Dante's nine circles of hell.
If you've seen Inferno and would like to share your review with us, click here.
~Marriska Fernandes
---
---
---
---
Similar Articles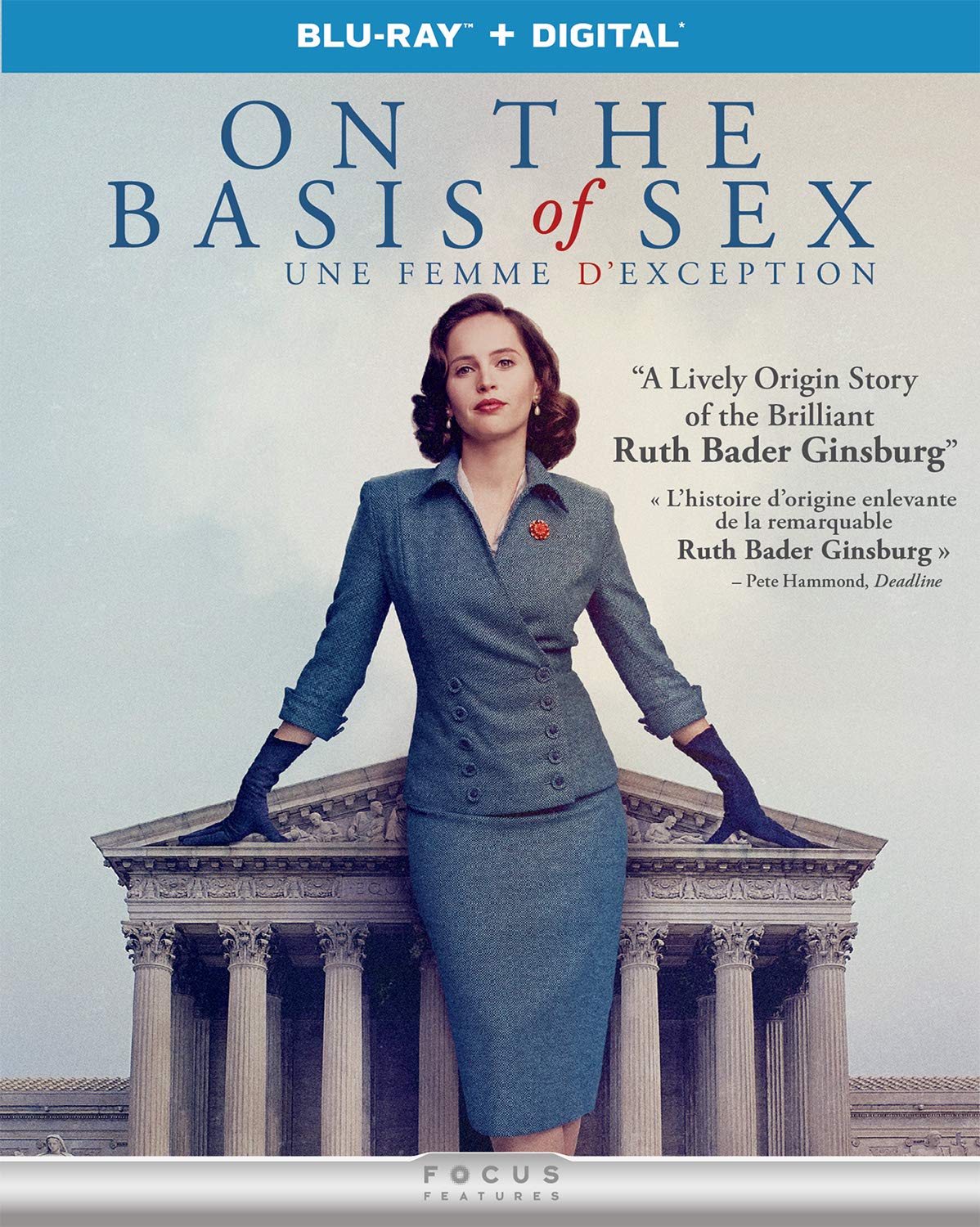 April 9, 2019 | Leave a Comment
Based on a true story, On the Basis of Sex brings the early life of Ruth Bader Ginsburg to life. The powerful film is now available on Blu-ray, DVD and digital.
---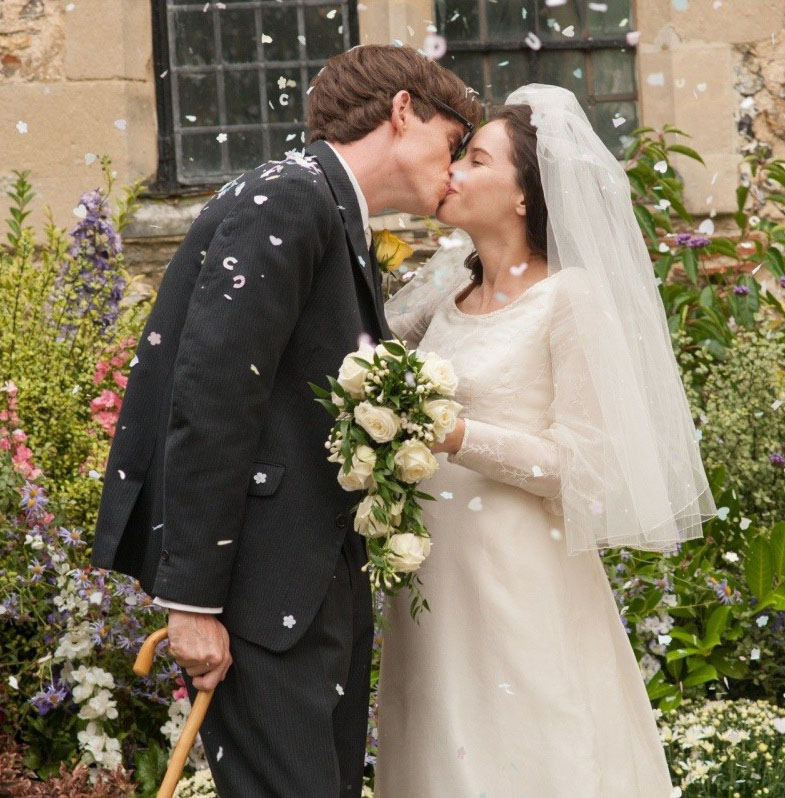 November 28, 2017 | 1 Comment
Felicity Jones and Eddie Redmayne reunite for the upcoming biopic movie The Aeronauts, about a balloonist and a scientist in the 1800s. Tom Harper will direct.
---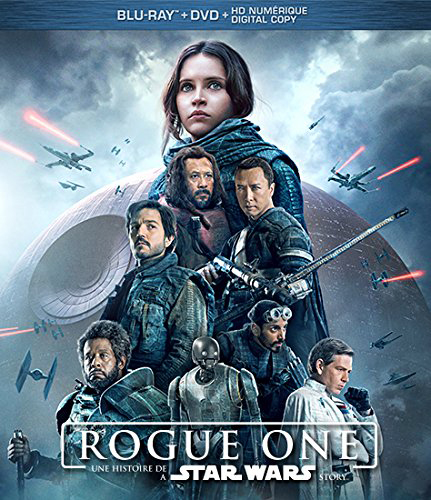 April 3, 2017 | Leave a Comment
Jyn Erso fights the Imperial Empire for the plans of the Death Star in the latest addition to the Star Wars franchise, Rogue One: A Star Wars Story. Click to read our Blu-ray/DVD review.
---