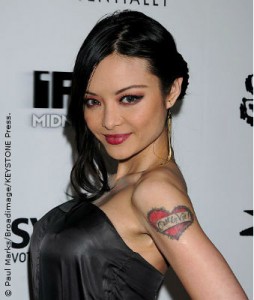 Rising to fame as the "most-friended" person on MySpace and a former reality TV star with her own show, A Shot At Love, Tila Tequila is back in the spotlight, claiming Paul Walker was murdered in a "ritualistic killing." Tequila compared the Fast & Furious star's accident to the death of Elisa Nam, a woman who drowned in a water tank of a Los Angeles hotel earlier this year. The story went viral when an elevator surveillance tape showed Elisa's strange behavior – she appeared to be hiding or running from someone moments before she died.
Tequila wrote on her Facebook page, "I know who killed Elisa Lam… I believe I am the only person on this entire planet who knows what happened… I have just kept my mouth shut because there is a lot more to it… I just did not want to draw any attention to myself and I know exactly why they did it and yes it was indeed a ritualistic murder. Just like Paul Walker's."
Tequila's birth name is Tila Nguyen, but she renamed herself Tila Tequila when she found fame. She uses social media to talk about conspiracy theories. In 2011, the star suffered a brain aneurysm after overdosing on prescription drugs. Soon after seeking treatment, Tequila said she felt like a new woman and believes her  near-death experience gave her a new lease on life.