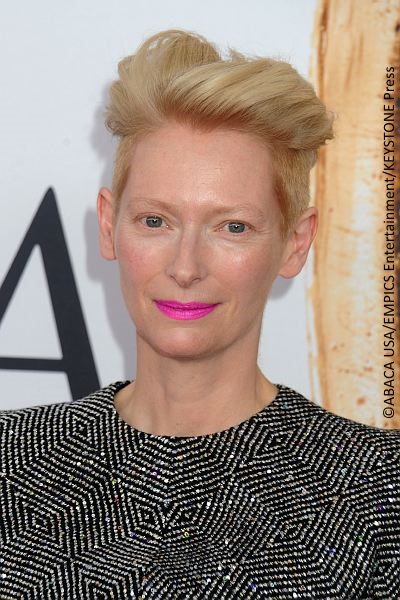 For the first time since her casting as The Ancient One in the upcoming Doctor Strange, Tilda Swinton is addressing her involvement in the film which sparked widespread outrage.
The Oscar-winning actress spoke to Entertainment Weekly about the much-talked about Marvel superhero movie, calling it diverse and stating that observers are misunderstanding it.
She said, "Anybody calling for more accurate representation of the diverse world we live in has got me standing right beside them. I think when people see this film, they're going to see that it comes from a very diverse place, in all sorts of ways."
The 55-year-old, who's known for roles in Michael Clayton and We Need to Talk About Kevin, added, "Maybe this misunderstanding around this film has been an opportunity for that voice to be heard, and I'm not against that at all. But I do think that when people see the film, they'll see that it's not necessarily a target for that voice… It all will be revealed when you see the film, I think. There are very great reasons for us to feel very settled and confident with the decisions that were made."
The controversy around the decision to cast her as The Ancient One began to swirl when the first trailer for Doctor Strange was released. The film was accused of whitewashing when it was revealed that Tilda would portray The Ancient One, a character traditionally depicted in the Marvel comics as Asian. Fans had one resounding question: were there no Asian actors available to play the part?
Doctor Strange — which is directed by Scott Derrickson, stars Benedict Cumberbatch in the titular role and is bolstered by Rachel McAdams, Chiwetel Ejiofor, Mads Mikkelsen, Benjamin Bratt in supporting roles — hits theaters on November 4, 2016.
Do you think Tilda is expressing her genuine feelings on the matter or simply standing by the film she'll earn a hefty paycheck for appearing in? Share your thoughts with us!