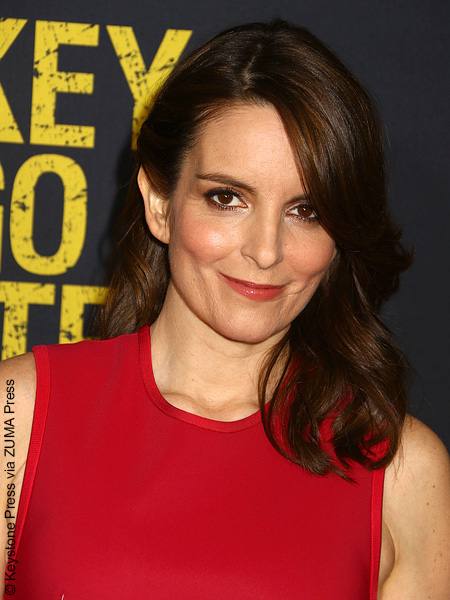 Well, this is pretty fetch.
It's been almost 12 years since the teen phenomenon Mean Girls hit the big screen, and now, it looks like it's finally going to hit the stage.
While appearing on Watch What Happens Live Tuesday night, Mean Girls writer and star Tina Fey confirmed that she, her composer husband Jeff Richmond, and lyricist Nell Benjamin have been working on the stage adaptation of the $129 million-grossing cult classic.
The Whiskey Tango Foxtrot actress and comedian noted to host Andy Cohen that the production will feature more classic, Broadway-style music rather than mainstream pop.
She also revealed that the plot, which has reportedly been in conception since October 2012, is well on its way: "We haven't finished it yet, but it's close — yes, pretty close."
No cast has been named yet, but Tina told Vulture last year that they're looking for fresh talent.
"I think we really want to find interesting people that no one has seen before. I don't think I can say Audra McDonald will play Cady," she said. "Hopefully we'll find a young person who, at this moment, is still in college but will be making her way to New York as we write. Still a fetus somewhere."
And we're dying to know — when will Mean Girls: The Musical debut? "2027," Fey playfully said to Cohen, "[or] whenever [the current Broadway hit] Hamilton closes. We'll wait it out."
The Telegraph, however, reported last year that the most concrete date the creators have given is "by the Mean Girls 15th anniversary," in 2019. ~Shelby Morton