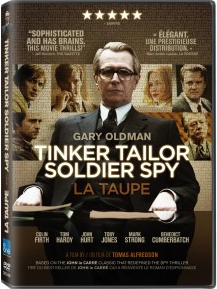 Based on the classic spy novel by John LeCarré set during the Cold War, Tinker Tailor Soldier Spy starts off with an operation that goes terribly wrong. When the Circus, a high level of the British Secret Intelligence Service, aka MI6, sends an agent to Budapest to bring back a general who wants to defect, not only is the agent is gunned down, but a civilian mother holding a baby is killed. This sets off a series of events as the head of the agency, Control (John Hurt), and his right hand man George Smiley (Gary Oldman), are relieved of their duties while Percy Alleline (Toby Jones) is put in command.
However, Smiley is secretly hired to investigate in order to discover the identity of the mole. He gets confirmation when young agent Ricky Tarr (Tom Hardy) has an affair with the wife of a high-ranking Soviet. Without naming anyone, she admits there's a mole within MI6 and her confession puts both their lives in danger. Smiley begins to suspect several colleagues, including Percy and the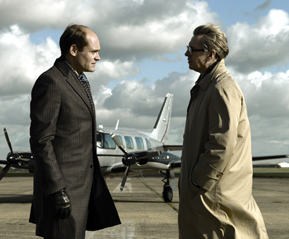 charming Bill Haydon (Colin Firth).
The movie is slow moving and requires intense concentration in order to follow the plot, but fans of suspenseful spy thrillers will undoubtedly enjoy this production, which features strong performances from a stellar cast.
DVD extras include deleted scenes, feature commentary with director Tomas Alfredson and Gary Oldman and a behind-the-scenes look at filming called Tinker, Tailor, Soldier, Spy: First Look.